Main Partner
---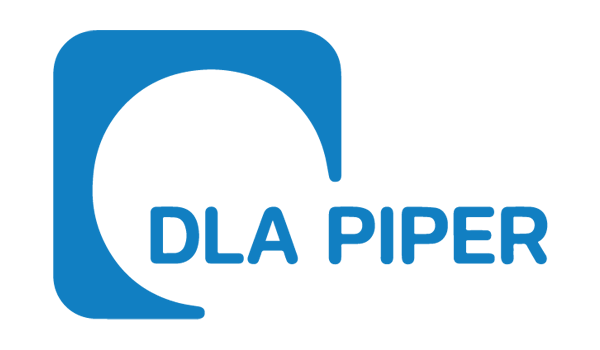 DLA Piper is a global law firm with lawyers located in more than 30 countries throughout the Americas, Europe, the Middle East, Africa and Asia Pacific, positioning us to help companies with their legal needs anywhere in the world.
We strive to be the leading global business law firm by delivering quality and value to our clients.
We achieve this through practical and innovative legal solutions that help our clients succeed. We deliver consistent services across our platform of practices and sectors in all matters we undertake.
For more information, see: www.dlapiper.com

Premium Sponsors
---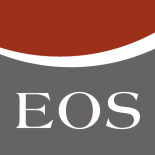 The EOS Group is one of the leading international providers of customised financial services. Its core business is receivables management. EOS stands for high-quality debt collection in order to protect creditors as well as consumers. With over 8,500 employees and more than 50 subsidiaries, EOS provides services for 20,000 clients in more than 25 countries around the world.
By being connected to an international network of partner companies, the EOS Group offers customers access to resources in more than 140 countries on all continents. The key target sectors are banking, insurance, utilities, telecommunications and IT companies.
For more information, see: www.eos-solutions.com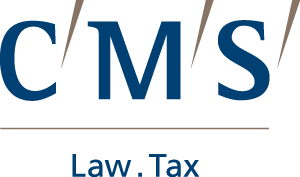 CMS provides clients with specialist, business focused advice in law and tax matters.
With over 3,000 legal professionals across the world and trained in project management, CMS's focus is on clients and fulfilling their objectives. From major multinationals and mid-caps to enterprising start-ups, CMS provides the technical rigour, strategic excellence and long-term partnership to keep each client ahead whatever its chosen markets.
CMS acts for the majority of the DAX 30, for a large number of the FT European 500 and for a number of Fortune 500 companies.
For more information, see: www.cmslegal.com
Technology Sponsor
---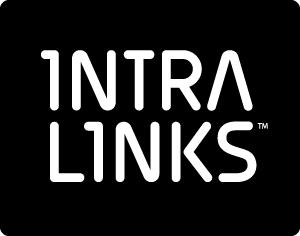 Intralinks® Holdings, Inc. is a leading global technology provider of secure content collaboration solutions supporting NPL transactions.
For 20 years Intralinks has been serving the debt capital markets community with one of the most widely used loan platforms for deal and document management.
Intralinks provides government agencies, advisors and brokers with the tools they need to streamline the debt divestiture process from pitch to sale. With Intralinks, NPL teams can maximize their proceeds by executing deals faster.
Intralinks is the most trusted Virtual Data Room provider, with a track record of enabling high-stakes transactions valued at $28.1+ trillion.
For more information, see: www.intralinks.com

Legal Sponsors
---

Baker McKenzie
Volatility and uncertainty are the new norm. With events like Brexit in the UK and the new administration in the US just two examples of recent geopolitical upheaval, we need to be able to help our clients navigate a constantly changing and challenging market. And it requires a new type of thinking and a different mindset.
We call it The New Lawyer.
Lawyers who collaborate unusually well across borders, markets and industries around the globe. Lawyers who embrace new ideas and emerging technologies to give businesses confidence in these uncertain times.
We are The New Lawyers.
We are Baker McKenzie.
For more information, see: www.bakermckenzie.com


Sidley Austin LLP is a premier international law firm highly attuned to the ever-changing international landscape. The firm has built a reputation as a powerful adviser for global businesses, with over 1,900 lawyers in 20 offices worldwide. Sidley is committed to providing quality legal services wherever they are needed, including litigation, transactional and regulatory matters spanning virtually every area of law.
The firm's lawyers have diverse legal backgrounds and are dedicated to teamwork, collaboration and superior client service. Sidley has a leading restructuring and finance practice working with borrower, lender and investor clients in various jurisdictions in the European NPL market.
For more information, see: www.sidley.com

Block Sponsors
---

CRIF is a global company specializing in credit bureau and business information, outsourcing and processing services, and credit solutions.
CRIF works in every phase of the customer relationship to achieve growth, mitigate risk, reduce end-to-end processing costs and be compliant-ready. Nowadays over 3,300 banks and financial institutions, 44,000 business clients and 167,000 consumers use CRIF services in 50 countries on a daily basis.
In order to provide personalized and specific solutions, CRIF has established divisions and business units specialized in credit & risk management, ratings to non-financial corporates in Italy and in Spain, Property Valuation and Real Estate Services, Business Process Optimization, Credit Collection, and NPL management (CRIF Servicing).
For more information, see: www.crif.com

Hayat Varlık Yönetim A.Ş. ("Hayat Varlık") is an NPL asset management company, established in Turkey in 2008 as per permit and under the supervision of Banking Regulation and Supervision Agency.
Hayat Varlık's scope of license includes acquiring, collecting and selling loans, credit card receivables, other assets of banks and other financial institutions in Turkey, restructuring, providing advisory and other related services.
Since its establishment, Hayat Varlık has acquired NPL portfolios with unpaid principle balance of TRY 9.8 billion and collected cumulative TRY 1.2 billion. Hayat Varlık employs 575 specialists and managers in its headquarters and six regional offices.
Hayat Varlık is a member of AMC Association of Turkey, CSA (Credit Services Association), RMA International (Receivables Management Association International) and FENCA (Federation of European National Collection Associations).
For more information, see: wwww.invest.hayatvarlik.com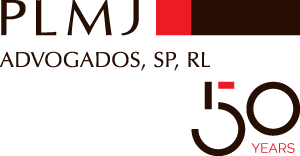 PLMJ is Portugal's largest and most senior law firm with 290 lawyers. With 50 years of history and experience, PLMJ stands out as a full-service firm that offers a high degree of specialisation gained from working across industries, sectors and countries.
Through its solid network, PLMJ has established itself as a benchmark for legal services outside Portugal, thanks to its partnerships with local, independent firms in Portuguese-speaking countries. Working with PLMJ Network, clients have access to multidisciplinary teams who provide high quality cross-border services enhanced by deep knowledge of the local markets and legal systems where the firm works.
For more information, see: www.plmj.com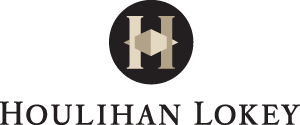 Houlihan Lokey (NYSE: HLI) is a global investment bank with expertise in mergers and acquisitions, capital markets, financial restructuring, valuation, and strategic consulting. The firm serves corporations, institutions, and governments worldwide with offices in the United States, Europe, and the Asia-Pacific region. Independent advice and intellectual rigor are hallmarks of our commitment to client success across our advisory services. Houlihan Lokey is ranked as the No. 1 M&A advisor for all U.S. transactions, the No. 1 global restructuring advisor, and the No. 1 global M&A fairness opinion advisor over the past 20 years, according to Thomson Reuters.

For more information, see: www.hl.com
Standard Sponsors
---

Macedo Vitorino & Associados was established in 1996, focusing its activity on advising domestic and foreign clients in specific activity sectors, including banking, telecommunications, energy and infrastructures.
Since the incorporation of the firm we have been involved in several high profile transactions in all of the firm's fields of practice, including banking and finance, capital markets, corporate and M&A, etc.. We have also acted on many complex disputes and corporate restructurings.
Macedo Vitorino & Associados has strong relationships with many of the leading international firms in Europe, in the United States and in Brazil, which enable us to handle cross-border transactions effectively.
For more information, see: www.macedovitorino.com
DebtX - The Debt Exchange is the world's premier, full-service loan sale advisor for commercial, consumer and specialty finance debt.
DebtX operates the largest online marketplace for loan sales, serving commercial banks, investment banks, insurance companies, and government sponsored enterprises. DebtX's innovative deal management platform and loan sale process maximize proceeds and have been assessed and approved by many of the world's most sophisticated financial institutions for functionality, security and privacy.
DebtX provides valuation and analytics services, including objective mark-to-market loan valuations using unique pricing models that incorporate data from hundreds of thousands of loans.

For more information, see: www.debtx.com

Reed Smith is a global law firm with more than 1,700 lawyers practising in 27 offices located throughout Europe, the United States, the Middle East and Asia.
In order to embrace the active and dynamic European non-performing loan (NPL) market, we have structured our practice to provide a fully integrated service to our clients. This is achieved firstly through a practice built of leading multidisciplinary practitioners with extensive experience dealing with a range of distressed loans; and secondly, having a pan-European focus that draws on the European expertise in our London, German, French and Greek offices.
For more information, see: www.reedsmith.com


First Financial Network (FFN), founded in 1989 in response to the U.S. Savings and Loan Crisis, is the first loan sale advisory firm in the U.S. and internationally. FFN pioneered the industry and has sold over $100 billion in assets from 30 countries, providing disposition strategies for the resolution of large volumes of NPLs presenting acquisition opportunities to our network of international investors. Clients include banks, FDIC, government agencies and central banks, IMF, World Bank and U.S. Treasury.
FFN's secure Loan Sale Network™ platform along with exceptional valuation and transparent marketing processes achieve extraordinary results for buyers and sellers.
For more information, see: www.ffncorp.com


Duff & Phelps REAG offers professional and independent specialist consulting to the real estate sector. Over time REAG has established itself as leader in the fields of valuation and property consulting services. REAG is a division of Duff & Phelps. Duff & Phelps is the premier global valuation and corporate finance advisor with expertise in complex valuation, disputes and investigations, M&A, real estate, restructuring, and compliance and regulatory consulting.
The mission of REAG is the creation of value by means of the analysis of scenarios, the formulation of strategies and the application of proven methodologies. REAG provides wide-ranging services for the development and management of single assets or property portfolios in a logic of Global Network and Local Consulting.
For more information, see: www.reag-dp.com
Associate Sponsor
---

Hipoges Iberia
Founded in 2008, HipoGes is one of the leading Asset Management platforms in Southern Europe for distressed assets with over €10 billion of assets under management. We manage a broad spectrum of assets including: residential mortgages, corporate & SME loans, Commercial Real Estate, unsecured loans, government & corporate receivables, and REO portfolios.
The services are provided along the whole investment cycle from due diligence to loan servicing and legal enforcements. With offices in Spain, Portugal, Greece and Italy and circa 250 employees, HipoGes is ranked "Above Average" as residential mortgage special servicer and "Average" as CRE special servicer by S&P.
For more information, see: www.macedovitorino.com

Güven Varlik Yönetim A.S. was founded in 2005 as the first AMC in Turkey. Guven Varlik is an affiliated company of Fiba Group, a respected and well-known conglomerate in Turkish and international markets, controlling investment portfolios in financial and non-financial sectors. Güven Varlik's main activities include acquiring NPLs from banks and financial institutions and providing payment options for its clients.
With its 450 employees, Guven Varlik has reached 1,2 million clients, 25% of whom have been released of their debts, and holds more than 4 billion EUR portfolio in terms of principle, which makes the company the consistent sector leader.
For more information, see: www.guvenvarlik.com.tr

Lakatos, Köves and Partners (LKT) is a 9 partner, 40 lawyer independent full service commercial law firm based in Budapest, Hungary, with a predominantly international client base, offering cutting-edge know-how and matching innovative legal solutions to business needs. LKT's market standing is reflected in top tier rankings in many areas including Banking & Finance.
LKT's Banking & Finance practice continues a long history of innovation; currently, areas of focus include advice on insolvency and restructuring in the real estate and other sectors, advice on regulatory issues facing banks, and a growing asset finance practice.
For more information, see: www.lakatoskoves.hu/en
Media Partners
---

Bloomberg Brief newsletters combine Bloomberg data and news with industry-specific content and commentary to help you stay informed and ready for the day.
The weekly Leveraged Capital brief is written for the leveraged loan and high-yield bond markets. All the key news, analysis and commentary you need to know delivered in a weekly easy to read, digital newsletter.

For more information, see: www.bloombergbriefs.com

GlobalCapital is a leading news, opinion and data service for people and institutions using and working in the international capital markets. 2017 marks our 30th anniversary of covering new issues in primary markets. Over the last three decades we have built a reputation of providing clearly-voiced, lively coverage of key markets based on the comments of those who work in them, together with a wealth of transaction data and archive material. To find out more about GlobalCapital's coverage take a free trial today.
For more information, see: www.globalcapital.com

FocusEconomics is a leading provider of economic analysis and forecasts for 127 countries in Africa, Asia, Europe and the Americas, as well as price forecasts for 33 key commodities. The company is supported by an extensive global network of analysts.
Since its launch in 1999, FocusEconomics has established a solid reputation as a reliable source for timely and accurate business intelligence among Clients from a variety of industries, including the world's major financial institutions, multinational companies and government agencies.

For more information, see: www.focus-economics.com

Global Banking & Finance Review is a leading Online and Print Magazine, which has evolved from the growing need to have a more balanced view, for informative and independent news within the financial community. Our experienced contributors provide this quality and in-depth insight in a clear and concise way, providing leading players and key figures with up to date information within the finance sector.. Read in over 200 different countries and ranked below 15,000 globally by Alexa across billions of websites.
For more information, see: www.globalbankingandfinance.com

Asset-Backed Alert
Excel in the New-Look Securitization Business
Every week, Asset-Backed Alert delivers hard-to-get news and statistics on the new-look ABS, MBS and CLO markets around the globe. The newsletter routinely gives subscribers the earliest word on money-making plays and risks emerging from the securitization of consumer loans, home mortgages and corporate receivables. See for yourself by signing up for a three-issue FREE trial subscription to Asset-Backed Alert. Start your free trial at ABAlert.com, or call 201-659-1700.
For more information, see: www.abalert.com

Hedge Fund Alert

Get the Fresh Lowdown on Alternative-Investment Activities
Every week, Hedge Fund Alert delivers the early intelligence you need to anticipate money-making openings in the fund-management arena. The newsletter tells you what tight-lipped fund managers don't want you to know. It also uncovers the secret moves of investors and other industry players. See for yourself -- sign up for a 3-week FREE trial subscription to Hedge Fund Alert. Start your free trial at HFAlert.com, or call 201-659-1700.
For more information, see: www.hfalert.com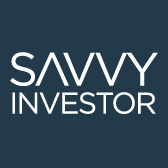 Savvy Investor is a professional resource hub for institutional investors and fund managers, curating the best investment articles and white papers from around the globe. The research library is made up of 50 topics, including a section enabling investment professionals to instantly access the latest Debt and Credit Outlook white papers.
Savvy Investor is entirely free to use, and the site's members have access to a Research Library of over 13,000 white papers. Companies enhance their reputation by publishing research and managing their company page in the Company Directory, which again is free of charge.
For more information, see: www.savvyinvestor.net


Aura Real Estate
Leading Real Estate advisor on portfolio REO & NPL valuations in south Europe with offices in Madrid, Lisbon and Milan. More than 12 billion euros and 100+ projects valued in 2016 and more than 5 bill. transacted. Data driven approach with a proprietary valuation platform with more than 30 million data and over 1 million of transaction closing prices. RICS certified company with large expertise in all asset classes.

For more information, see: www.auraree.com


Confidencial Imobiliário (Ci) is the only source in Portugal regarding statistics on residential transaction prices. It's an independent magazine, specialized in producing and publishing residential statistics. It owns a database named SIR that gathers the individual transactions from almost all main RE agents and developers.
Its data is quoted by the ECB, Bank of Portugal and the Bank for International Settlements, and is used by all major banks, both to address supervision rules and to manage NPL portfolios.
Ci also publishes the only statistics about residential rents, allowing investors to estimate implicit yields and support portfolio valuations.
For more information, see: www.confidencialimobiliario.com


TRADERS' media is a boutique publishing house which specialises in education on investments and trading. It was founded in May 2002 and since then there have been produced four monthly editions in German, Greek, Italian and Spanish.
The most up to date information on technical analysis, but also on mathematical and psychological aspects of trading, are presented every month through articles and interviews. TRADERS' has been repeatedly voted "the best magazine for investors" in the UK. Topics cover a vast array, from intraday and swing trading to position management, in many asset classes. Besides its monthly publication, the company also produces customised editions for big banks and brokers worldwide

For more information, see: www.traders-mag.gr or www.traders-mag.es or www.traders-mag.it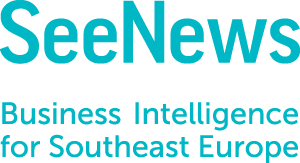 SeeNews is an independent one-stop-shop provider for business information and market intelligence for Southeast Europe. For over 15 years we have given a 360-degree perspective on 11 promising economies, so businesses can make informed decisions.
The integrated portfolio of services comprises, industry analyses, reports, company profiles, business and economic news monitoring and analysis of traditional and social media and annual rankings (TOP 100 SEE). Above all, SeeNews offers expert research on-demand based on the client's criteria. The company's clients include IBM, Uniqa, HypoNoe Group, Lexis Nexis, and Buraeu van Dijk, among others.

For more information, see: www.seenews.com