NPL Europe 2017

09-10 March 2017, London, Mayfair - SPRING CONFERENCE
Main Partner
---

Ashurst is a leading global law firm with a rich history spanning almost 200 years. Our in-depth understanding of our clients and commitment to providing exceptional standards of service have seen us become a trusted adviser to local and global corporates, financial institutions and governments on all areas of commercial law.
Our people are our greatest asset. We bring together lawyers of the highest calibre with the technical knowledge, industry experience and regional know-how to provide the incisive advice our clients need.
We currently have 25 offices in 15 countries and a number of referral relationships that enable us to offer the reach and insight of a global network, combined with the knowledge and understanding of local markets. With 400 partners and a further 1,300 lawyers working across 10 different time zones, we are able to respond to our clients wherever and whenever they need us.
For more information, see: www.ashurst.com

Premium Sponsors
---

Baker McKenzie
Volatility and uncertainty are the new norm. With events like Brexit in the UK and the new administration in the US just two examples of recent geopolitical upheaval, we need to be able to help our clients navigate a constantly changing and challenging market. And it requires a new type of thinking and a different mindset.
We call it The New Lawyer.
Lawyers who collaborate unusually well across borders, markets and industries around the globe. Lawyers who embrace new ideas and emerging technologies to give businesses confidence in these uncertain times.
We are The New Lawyers.
We are Baker McKenzie.
For more information, see: www.bakermckenzie.com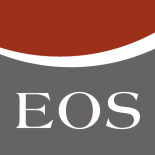 The EOS Group is one of the leading international providers of customised financial services. Its core business is receivables management. EOS stands for high-quality debt collection in order to protect creditors as well as consumers. With over 8,500 employees and more than 50 subsidiaries, EOS provides services for 20,000 clients in more than 25 countries around the world.
By being connected to an international network of partner companies, the EOS Group offers customers access to resources in more than 140 countries on all continents. The key target sectors are banking, insurance, utilities, telecommunications and IT companies.
For more information, see: www.eos-solutions.com

Workshop Partners
---

Res Credit Management is an independent Milan-based non performing loans debt recovery platform specialized in the resolution of real estate backed NPLs.
Res is built around a unique collection process founded on active collateral management made possible by its partnership with over 2,200 real estate agents, by its real estate developers network and by its financial arm for debtors refinancing.
Res aims to improve cash flows, reduce risk and uncertainty and speed up collections both for banks and investors through tailored servicing strategies including the promotion of consensual sales, optimizing portfolio cash flows under either amicable or judicial resolutions.


Reed Smith represents many of the world's leading companies in complex litigation and other high-stakes disputes, cross-border and other strategic transactions, and crucial regulatory matters.
With lawyers from coast-to-coast in the United States, as well as in Europe, Asia and the Middle East, Reed Smith is known for its experience across a broad array of industry sectors. Reed Smith counsels 13 of the world's 15 largest commercial and savings banks; 25 of the world's 35 largest oil and gas companies; and the world's three largest pharmaceutical distribution and wholesale companies. Reed Smith's shipping practice has been designated among the most preeminent in the world, and its advertising law practice is regarded as among the legal industry's finest.
Based on the results of a survey of large and Fortune 1000 in-house counsel, the BTI Consulting Group has ranked Reed Smith among the top firms for client service eleven years running. Reed Smith has been identified as one of the few large law firms with a strategic focus on client satisfaction.
For more information, see:www.reedsmith.com

Block Sponsors
---

Computershare (ASX: CPU) is a global market leader in transfer agency and share registration, employee equity plans, mortgage servicing, proxy solicitation and stakeholder communications. We also specialise in corporate trust, bankruptcy, class action and a range of other diversified financial and governance services.
Our Loan Services business provides expert support through our comprehensive range of mortgage and loan services, managing approximately £67 billion of assets. Our solutions include mortgage origination, mortgage administration, asset trading support, standby and securitisation and Lender in a Box. We can also provide interest-only, shortfall debt recovery, IFRS9 and analytics services.
For more information, see: www.computershare.com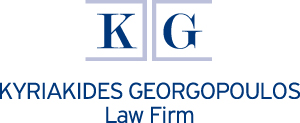 Kyriakides Georgopoulos is a long-established business law firm which meets and exceeds the needs of international clients, including locally established clients.
Our structured approach to both the relationship with our clients, as well as to our internal processes, provides a measurable benefit to our clients: we strive to ensure that our clients remain engaged and up-to-date throughout the duration of our relationship, and we request their feedback in order to ensure that at any given time no need is not being met.
Our lawyers are experts in specific practice areas. This enables us to understand our clients' objectives better and to deliver legal solutions to achieve them even in the largest and most complex transactions.
For more information, see: www.kglawfirm.gr

Mazars is an international, integrated and independent organisation specialising in audit, advisory, accounting, tax and legal services. The Group operates in 79 countries and draws on the expertise of 18,000 professionals to assist companies – major international groups, SMEs, private investors – and public bodies at every stage of their development.
At Mazars we believe the best strategies are driven by collective intelligence. We see it as our responsibility to independently advocate financial and operating models that promote stability, quality, transparency, confidence and sustainable growth.
We believe in customised solutions, addressing each of our client's challenges with a dedicated team of experts combining local market knowledge and global technical expertise.
For more information, see: www.mazars.com

Standard Sponsors
---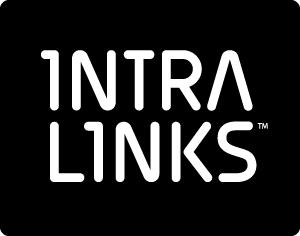 Intralinks® Holdings, Inc. is a leading global technology provider of secure content collaboration solutions supporting NPL transactions.
For 20 years Intralinks has been serving the debt capital markets community with one of the most widely used loan platforms for deal and document management.
Intralinks provides government agencies, advisors and brokers with the tools they need to streamline the debt divestiture process from pitch to sale. With Intralinks, NPL teams can maximize their proceeds by executing deals faster.
Intralinks is the most trusted Virtual Data Room provider, with a track record of enabling high-stakes transactions valued at $28.1+ trillion.
For more information, see: www.intralinks.com

REAG Real Estate Advisory Group offers professional and independent specialist consulting to the real estate sector. Over time REAG has established itself as leader in the fields of valuation and property consulting services.

REAG is a division of Duff & Phelps. Duff & Phelps is the premier global valuation and corporate finance advisor with expertise in complex valuation, disputes and investigations, M&A, real estate, restructuring, and compliance and regulatory consulting.
The mission of REAG is the creation of value by means of the analysis of scenarios, the formulation of strategies and the application of proven methodologies. REAG provides wide-ranging services for the development and management of single assets or property portfolios in a logic of Global Network and Local Consulting.
For more information, see: www.reag-dp.com and www.duffandphelps.com


Qualco is an industry leading software & service provider with more than 15 years' proven experience in enabling clients to take control of customer data across the entire credit lifecycle. Whether you are looking to modernise your internal collections platform, delve deep into the analytics of your entire debt portfolio to drive future strategy, or harness the power of external service providers.
Qualco has a solution to help you drive efficiencies and streamline your C&R strategy. Qualco supports over 70 clients in more than 15 countries operating across industries such as: Banking, Financial services, Debt purchasers, Retail, Utilities and Telecoms.
For more information, see: www.qualco.eu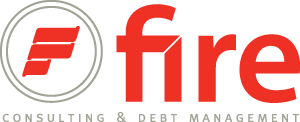 FIRE Spa
Born in 1992, Fire is the Italian leading company in credit collection and management. With a turnover of 40 million in 2015 and over 2000 resources on the Italian territory, the company offers end-to-end high added value services to banks, financial institutions, utilities, telcos, public administrations and institutional investors willing to buy non-performing loans portfolios of any asset class (secured and unsecured). Cutting-edge technologies and engineered, lean processes applied to collection strategies, business intelligence-driven operations, a strong internal control structure to ensure compliance with an ever-changing regulatory environment and high level training, make Fire a top performer and a trend setter in the debt recovery market.
For more information, see: www.firespa.it


The South East Legal Alliance – SELA is a regional network of independent law firms advising clients on their operations across South East Europe. SELA was conceived and co-founded by the law firms Bojović & Partners of Serbia / Montenegro, Dimitrijević & Partners of Bosnia and Herzegovina and Žurić i Partneri of Croatia, and was most recently joined by Apostolska & Aleksandrovski of Macedonia and Kirm Perpar of Slovenia. The alliance members are amongst the top firms in their jurisdictions, providing the full range of legal and business services to local and international businesses.

For more information, see: www.selegalalliance.eu

Associate Sponsors
---
DebtX - The Debt Exchange is the world's premier, full-service loan sale advisor for commercial, consumer and specialty finance debt.
DebtX operates the largest online marketplace for loan sales, serving commercial banks, investment banks, insurance companies, and government sponsored enterprises. DebtX's innovative deal management platform and loan sale process maximize proceeds and have been assessed and approved by many of the world's most sophisticated financial institutions for functionality, security and privacy.
DebtX provides valuation and analytics services, including objective mark-to-market loan valuations using unique pricing models that incorporate data from hundreds of thousands of loans.
For more information, see: www.debtx.com

Advantage Software Factory (ASF) is a leading debt collection software provider in Europe.
ASF delivers implementation services for its software products and business consulting services to customers from several industries: banking and financial services, telecommunication companies, debt collection agencies.
The main product, Capone Debt Collection Platform, is an enterprise software solution that covers end-to-end collection and recovery processes and enables collection departments and agencies to control, manage and automate their operational flows, delivering a wide range of functionalities and flexibility. Capone has a proven track record of over 35 implementations in 11 countries.
For more information, see: www.asf.ro


DirectPay is committed to achieving maximum efficiency in a range of services related to debt collection and receivables management. DirectPay stands for quality service, trust and transparency.
The firm provides clients with cash flow solutions, taking over the implementation of credit management processes in part or in whole so that clients can focus on other areas of their business.
DirectPay also takes the legitimate interests of debtors into account. The firm communicates with both clients and debtors and also strives for social responsibility in the way it provides its products and services.
For more information, see: www.directpay.nl/en/business


LOANCOS Group is Germany's largest independent specialist service provider for comprehensive loan servicing, also offering access to mortgage loans and real estate investments. LOANCOS has been operating in the market since 1999, with 150 professionals operating out of offices in Frankfurt, Hamburg, Cologne, and Essen. The group currently manages a portfolio volume of € 2 bn. LOANCOS clients are banks, insurance companies and other financial investors, and enables value increase along the entire credit and mortgage value chain.
LOANCOS services include:
managing of real estate loans, ship financings and groundleases
support and sale of real estate loan portfolios,
comprehensive services in connection with NPLs
For more information, see: www.loancos.de


CBRE Loan Services (CBRELS) is an integral part of CBRE Capital Advisors, a team that offers independent capital markets advice founded on deep financial expertise and global real asset insight.
The Loan Advisory team, part of CBRELS advises on the sale, acquisition, valuation and workout of both performing and non-performing loans. The team has acted as loan sale advisor and buy side advisor on Europe's most high profile NPL portfolios and advised on over €59bn of loan sales transactions globally. The team is strongly positioned to provide large and small financial institutions with advisory services focusing on maximising value and recoveries with regards to all real estate loan and asset types.
For more information, see: www.cbre.com


Arrow Global is an expert in the field of debt, specialising in the purchase and collection of non-performing loans.
The company purchase secured and unsecured non-performing debt portfolios consisting of both consumer and SME accounts from across the UK and mainland Europe.
Arrow believes that by putting the interests of its customers first, it can also best serve the interests of creditors including its own business and people, investors, partners and society at large. In the 10 years since the founding, Arrow has applied this ethos to achieve strong and sustained growth, becoming one of Europe's leading purchasers and managers of debt.
For more information, see: www.arrowglobal.net


MB Credit Solutions is the Mediobanca Group brand responsible for managing the entire life cycle of non-performing loans, from their initial occurrence (first unsolved) up to the most advanced stages of management. MB Credit Solutions is a leader in Legal Protection, Management and Judicial/Extrajudicial Recovery of credits.
It has extensive experience in restoration and complex management through long-term strategies and diversified recovery actions. The company also invests directly in the acquisition of non-performing loans. MB Credit Solutions offers its expertise to third party investors, interested in the Italian market and seeking to co-invest with the Servicer, to share risk and align management interests.

For more information, see: www.mbcreditsolutions.com


The OBLIGO Financial Group was established in 2000, in order to efficiently solve the problems of companies with their liabilities.
Obligo Expert S.A. is a pioneer to the debt purchase opportunities in Poland. 16 years on the market, €250 mln debts under management, 72 experienced professionals. We offer expert knowledge of tender procedures, legal issues, debt valuation and potfolio management.
Why Poland? €17 bn euro in NPL portfolio on a polish banking market, €4 bn NPL sold in 2016, 100% market growth over the last 3 years, 15% average price of the nominal value.
For more information, see: www.obligoexpert.pl


SiCollection is one of the top unsecured credit collection companies in Italy. It offers collection and asset management services to customers and investors, utilizing practices developed over the years for the most relevant lenders in the country. SiCollection has a highly integrated and automated operational platform, which allows the management of a high number of files across multiple work-out strategies.
SiCollection actively supports investors in scouting, evaluating, executing due diligences and developing purchasing offers of unsecured NPLs. The company has supported investors in purchasing more than 2.0 BN GBV and is actually servicing a good part of it.

For more information, see: www.sicollection.it


Cuatrecasas is a law firm present in over 10 countries. We have over 900 lawyers, organized by business and industry-specific practice areas, who provide the knowledge and experience of the business law specialties applicable in each case, with a sectoral approach.
The Finance Group is highly regarded for handling distressed debt transactions: acquisition of corporate debt, loan portfolios and restructuring debt processes in Spain. Cuatrecasas' Finance team advises distressed/special situation funds (as purchaser) and financial institutions (as seller) in many significant deals. Year after year, international directories rank the Finance specialties in 1st tier.

For more information, see: www.cuatrecasas.com

Media Partners
---
Bloomberg Brief newsletters combine Bloomberg data and news with industry-specific content and commentary to help you stay informed and ready for the day.
The weekly Leveraged Capital brief is written for the leveraged loan and high-yield bond markets. All the key news, analysis and commentary you need to know delivered in a weekly easy to read, digital newsletter.
For more information, see: www.bloombergbriefs.com

Thomson Reuters - International Financing Review
Since 1974, IFR has been the world's leading source of capital markets intelligence, providing senior investment banking professionals with unbiased, industry-leading commentary and analysis to help inform their deal-making decisions. Through a global network of contacts and unrivalled depth of experience, IFR has become the most trusted voice in the market – with a reputation for impartiality and discretion as well as strong opinion.
As technology and workflows have evolved, so have the ways in which IFR content is delivered. Subscribers can choose to receive IFR's premium intelligence in print, through an App, via the web and by email – whichever suits the way that they work.
For more information, see: www.ifre.com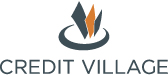 Credit Village is a community of managers, high level ex­ecutives, players and companies operating in the Credit Management and Debt Collection Industry. It publishes a magazine, Credit Village magazine which is currently the first and the only Ital­ian magazine, entirely dedicated to Credit and Debt Collection Management industry.
In addition to this Credit Village is specialized in organizing events focused on Credit and Debt Collection Industries basic themes in Italy and abroad. Credit Village 's Annual Convention, the CREDIT VILLAGE DAY, 10th edition in 2016, is recognized as the most influential Italian Debt Collection event for national and international players of this industry.
For more information, see: www.creditvillage.it

FocusEconomics is a leading provider of economic analysis and forecasts for 127 countries in Asia, Europe, Africa and the Americas, as well as price forecasts 33 key commodities. The company provides reliable and timely information to help companies make the right business decisions.
FocusEconomics' extensive global network of economists, coupled with its position as an industry leader, are indications of the company's solid reputation as a reliable source for business intelligence among the world's major financial institutions, multinational companies and government agencies.
For more information, see: www.focus-economics.com

Credit-connect.co.uk is a unique online resource for professionals within the credit, collection, recoveries and insolvency sector. The website shares segmented consumer credit news and information. From a service providers perspective Credit Connect can help your company directly target niche business relationships with industry decision makers. Contact Colin White on 0044 1622 437014 to find out more.
For more information, see: www.credit-connect.co.uk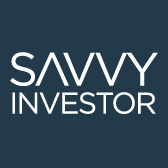 Savvy Investor is a professional resource hub for institutional investors and fund managers, curating the best investment articles and white papers from around the globe. The research library is made up of 50 topics, including a section enabling investment professionals to instantly access the latest Debt and Credit Outlook white papers.
Savvy Investor is entirely free to use, and the site's members have access to a Research Library of over 13,000 white papers. Companies enhance their reputation by publishing research and managing their company page in the Company Directory, which again is free of charge.
For more information, see: www.savvyinvestor.net
GlobalCapital is a leading news, data and opinion service for people and institutions using and working in the international capital markets. It provides you with clearly-voiced, lively coverage of key markets based on the comments of those who work in them, together with a wealth of transaction data and archive material.
Find out more about GlobalCapital by taking a free trial today!
For more information, see: www.globalcapital.com