Main Partner
---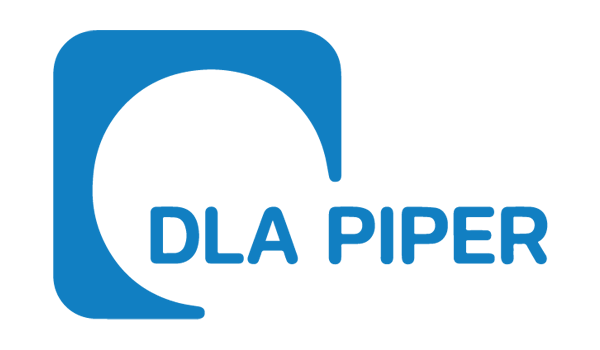 DLA Piper is a global law firm with lawyers located in more than 30 countries throughout the Americas, Europe, the Middle East, Africa and Asia Pacific, positioning us to help companies with their legal needs anywhere in the world.
We strive to be the leading global business law firm by delivering quality and value to our clients.
We achieve this through practical and innovative legal solutions that help our clients succeed. We deliver consistent services across our platform of practices and sectors in all matters we undertake.
For more information, see: www.dlapiper.com

Premium Sponsors
---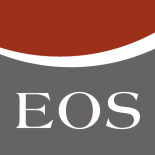 The EOS Group is one of the leading international providers of customised financial services. Its core business is receivables management. EOS stands for high-quality debt collection in order to protect creditors as well as consumers. With over 8,500 employees and more than 50 subsidiaries, EOS provides services for 20,000 clients in more than 25 countries around the world.
By being connected to an international network of partner companies, the EOS Group offers customers access to resources in more than 140 countries on all continents. The key target sectors are banking, insurance, utilities, telecommunications and IT companies.
For more information, see: www.eos-solutions.com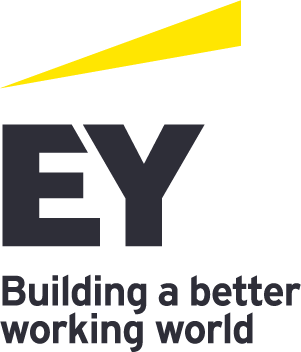 EY is a global leader in assurance, tax, transaction and advisory services. The insights and quality services we deliver help build trust and confidence in the capital markets and in economies the world over.
We develop outstanding leaders who team to deliver on our promises to all of our stakeholders. In so doing, we play a critical role in building a better working world for our people, for our clients and for our communities.
For more information, see: www.ey.com
Block Sponsors
---

As financial institutions around the world continue to focus on deleveraging their balance sheets, Allen & Overy has been at the forefront of the market, advising both governments, buyers and sellers of NPLs and we are well placed to setup and manage the legal aspects of SPVs for this purpose.
We are considered to be the premier firm across a range of banking and capital markets products and are able to bring together teams from across our leading practices in complementary areas such as funds, regulatory, debt capital markets, derivatives and securitisation to cover every aspect of a proposed transaction.
For more information, see: www.allenovery.com


Baker McKenzie
Volatility and uncertainty are the new norm. With events like Brexit in the UK and the new administration in the US just two examples of recent geopolitical upheaval, we need to be able to help our clients navigate a constantly changing and challenging market. And it requires a new type of thinking and a different mindset.
We call it The New Lawyer.
Lawyers who collaborate unusually well across borders, markets and industries around the globe. Lawyers who embrace new ideas and emerging technologies to give businesses confidence in these uncertain times.
We are The New Lawyers.
We are Baker McKenzie.
For more information, see: www.bakermckenzie.com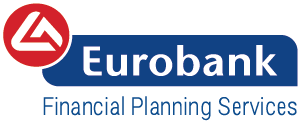 Eurobank Financial Planning Services is a leading loan and credit servicing company in the Greek Market and the first to offer complete loan management services to portfolios acquired under L4354/2015 framework.
The mission of Eurobank FPS is to build the most effective and transparent asset management operation in Greece, by maximizing the use of strategies, infrastructure, systems and human resources, while demonstrating social responsibility throughout its activities.
Basic objective of the company is the management of NPLs, maximizing the return of the portfolios and emphasizing in remediation actions through innovative methods, advanced IT systems, specialized financial advisors, primarily targeting consensual and amicable settlements for cooperative debtors.
For more information, see: www.eurobank-fps.gr
Standard Sponsors
---

CRIF is a global company specializing in credit bureau and business information, outsourcing and processing services, and credit solutions. CRIF works in every phase of the customer relationship to achieve growth, mitigate risk, reduce end-to-end processing costs and be compliant-ready. Nowadays over 3,300 banks and financial institutions, 44,000 business clients and 167,000 consumers use CRIF services in 50 countries on a daily basis.
In order to provide personalized and specific solutions, CRIF has established divisions and business units specialized in credit & risk management, ratings to non-financial corporates in Italy and in Spain, Property Valuation and Real Estate Services, Business Process Optimization, Credit Collection, and NPL management (CRIF Servicing).
For more information, see: www.crif.com


Qualco is an industry leading software & service provider with more than 15 years' proven experience in enabling clients to take control of customer data across the entire credit lifecycle. Whether you are looking to modernise your internal collections platform, delve deep into the analytics of your entire debt portfolio to drive future strategy, or harness the power of external service providers.
Qualco has a solution to help you drive efficiencies and streamline your C&R strategy. Qualco supports over 70 clients in more than 15 countries operating across industries such as: Banking, Financial services, Debt purchasers, Retail, Utilities and Telecoms.
For more information, see: www.qualco.eu

DebtX - The Debt Exchange is the world's premier, full-service loan sale advisor for commercial, consumer and specialty finance debt.
DebtX operates the largest online marketplace for loan sales, serving commercial banks, investment banks, insurance companies, and government sponsored enterprises. DebtX's innovative deal management platform and loan sale process maximize proceeds and have been assessed and approved by many of the world's most sophisticated financial institutions for functionality, security and privacy.
DebtX provides valuation and analytics services, including objective mark-to-market loan valuations using unique pricing models that incorporate data from hundreds of thousands of loans.
For more information, see: www.debtx.com

collectAI provides digitised, AI-based collection services to manage account receivables. Covering the end-to-end process from e-invoicing, dunning to debt collection it helps clients balancing between collection rates, costs and customer retention.
With this, collectAI fundamentally improves the customer experience, putting the needs and behaviour of the end consumer to the centre of the service. It uses digital communication channels and payment solutions to innovate and digitise the invoicing, reminder mechanism and debt collection process. collectAI, founded in 2016, is part of Germany's largest e-commerce retailer, the Otto Group.
For more information, see: www.collect.ai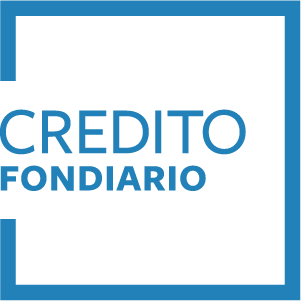 Credito Fondiario is a market leader as Debt Servicer and Debt Purchaser in Italy, with more than €45 billion of assets under management.
With over 120 years of history, Credito Fondiario is an independent Italian bank specialised in the investment, management and servicing of credit assets and portfolios, both performing and non-performing, banking and leasing.
Credito Fondiario offers its products and services to other financial and banking institutions as well as to international institutional investors focussing on the secondary credit market. The Credito Fondiario team represents a unique blend of talent, seniority and experience, combining relevant experience and track record in the banking and financial sector, in lending and credit management, in corporate and investment banking, in capital markets and real estate.
For more information, see: www.creditofondiario.eu

Watson Farley Williams is a leading international law firm with offices in Athens, Bangkok, Dubai, Frankfurt, Hamburg, Hong Kong, London, Madrid, Milan, Munich, New York, Paris, Rome and Singapore.
Watson Farley & Williams provides services of the highest quality through a combination of technical excellence and industry knowledge in the sectors it knows best, principally, maritime, energy (conventional and renewable), natural resources, real estate and transport. The firm makes use of its specialist skills and experience to provide effective commercially focused advice across a broad range of finance, corporate, dispute resolution and tax matters, as well as employment and regulatory issues.
For more information, see: www.wfw.com

Resolute Asset Management
Leaders in real estate advisory, asset management and special situations. We help our clients across the cycle with a broad range of real estate assets, including direct real estate, secured loans and real estate equity investments.
We advise financial institutions, financial sponsors, institutional investors and the public sector, providing a unique combination of real estate principal investment, banking, workout, legal and data analytics experience.
With a full suite of strategic real estate and asset management advice, portfolio and individual asset due diligence expertise, asset management, NPL servicing and REO management, our support allows our clients to rapidly address both assets specific and strategic portfolio level considerations.
Resolute is active across Europe, the CIS and the Middle East with over 160 professionals in Bulgaria, Cyprus, Greece, Italy, Portugal, Romania, Russia, Turkey, UAE and the UK.
For more information, see: www.resoluteassetmanagement.com

Prohit is a specialised agency for management and collection of secured and unsecured claims and has been present on the Slovenian market for seven years, last two also in Croatia. After three years of operation it has become a market leader in Slovenia, and its market share in Slovenia is more than 50%. The volume of business is growing constantly, with annual income around € 3.0 million. The total current managed portfolio represents more than 100,000 active cases in a total value of more than € 250 million.
The Agency managed both retail (70%), as well as corporate claims (30%). Prohit has 50 employees and its own development department with IT programmers who develop software to support the implementation of its own services as well as for the needs of the clients. The acquired knowledge and experience provide the agency a flexibility to adapt to different market and client requirements.
For more information, see: www.prohit.si

Mount Street's highly experienced debt management team is focused on delivering a first class, bespoke solution across a broad menu of services to participants in the credit, structured and asset finance markets. By leveraging technology, Mount Street helps owners, investors and traders of debt to manage their portfolios across these markets. Managing more than €60bn of credits, we deliver a unique breadth and depth of expertise to a diverse array of institutional clients.
Mount Street Portfolio Advisers is subject to supervision by BaFin and Deutsche Bundesbank and is licensed to provide Investment Advisory, Portfolio Management, Investment Brokerage and Contract Brokerage services through its offices across Europe.
For more information, see: www.mountstreetllp.com

Reviva Capital is a Luxembourg based Asset Manager specialising in workout management and loan servicing for distressed and non-core asset portfolios. Our expertise covers commercial and residential real estate loans, corporate debt, private banking loans and direct real-estate-owned held by originating banks or specialized NPL investment funds.
Reviva Capital has a dedicated professional team consisting of experienced debt specialists, senior asset managers, real estate experts and legal and accounting staff. All with extensive experience in recovery and workout management throughout European markets.
Since inception in 2009 we have been mandated with over EUR 3.5bn of NPL asset portfolios in 9 jurisdictions. We offer a full front-to-back loan servicing to our clients and operate a best-in-class platform.
For more information, see: www.revivacapital.com

Telrock is a global technology provider of SaaS-based digital customer engagement solutions. We help organisations engage with their consumers throughout the credit lifecycle, and we also provide enterprise-wide integrated collections and recovery solutions.
Key products include: "SmartService" for marketing campaigns, customer servicing and fraud alerting. "SmartCollect" for digital collections with self-serve portal and "Optimus", an enterprise class integrated collections and recoveries platform. Telrock serves major lenders, debt buyers, processors and BPOs across Europe, Asia and North America, with offices in London: +44 (0) 020 7183 1573 and Atlanta, GA: +1-678-638-6411.
For more information, see: www.telrock.com
---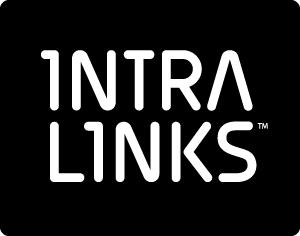 Intralinks® Holdings, Inc. is a leading global technology provider of secure content collaboration solutions supporting NPL transactions.
For 20 years Intralinks has been serving the debt capital markets community with one of the most widely used loan platforms for deal and document management.
Intralinks provides government agencies, advisors and brokers with the tools they need to streamline the debt divestiture process from pitch to sale. With Intralinks, NPL teams can maximize their proceeds by executing deals faster.
Intralinks is the most trusted Virtual Data Room provider, with a track record of enabling high-stakes transactions valued at $28.1+ trillion.
For more information, see: www.intralinks.com
Associate Sponsors
---
Multigestión Iberia is a leading service provider with 250 professional agents, offering flexible and tailored collection solutions to Banks, Financial Institutions, Investors, Utilities, Large and Medium Enterprises, in Spain and Portugal.
Our expertise covers all levels of collection and types of products including performing and non-performing loans, unsecured, secured, mortgage, auto finance and leasing to individuals, public sector and SMEs.
A dedicated team is assigned for each portfolio to optimize collection efficiency and quality.
Our collection actions are managed through a flexible and automatic workflow adapted to your company requirements and debt typology with almost no limitation.
For more information, see: www.multigestion.es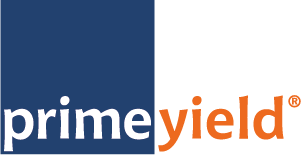 Established in 2005, Prime Yield delivers valuation, research and advisory/consultancy services and has been focusing on the NPL&REO market, specializing in Portugal and Brazil.
Value generation for our clients.
Thinking about the players (buy and sell) who want to be actively involved in the transaction of this type of assets, the company created the Prime AVM & Analytics, an advanced technological solution that allows NPL's investors and sellers to have property valuations in a fast, simple and reliable way both for single assets or entire portfolios (RESI or CRE). Prime Yield is regulated by RICS and has REV members at the team.
For more information, see: www.prime-yield.com and nplreo.prime-yield.com.br

Situs
For more information, see: www.situs.com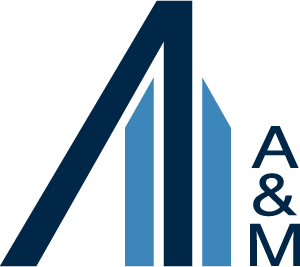 Companies, investors and government entities around the world turn to Alvarez & Marsal (A&M) when conventional approaches are not enough to activate change and achieve results. Privately-held since 1983, A&M is a leading global professional services firm that delivers performance improvement, turnaround management and business advisory services to organizations seeking to transform operations, catapult growth and accelerate results through decisive action.
Our senior professionals are experienced operators, world-class consultants and industry veterans who draw upon the firm's restructuring heritage to help leaders turn change into a strategic business asset, manage risk and unlock value at every stage.
When action matters, find us at www.alvarezandmarsal.com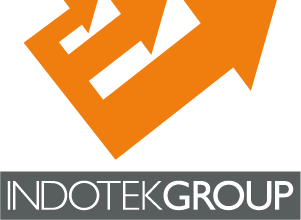 Indotek is a group of investment management companies owned by American and Hungarian shareholders. We use the assets entrusted to our care principally to purchase real estate and loans, with our portfolios placing us among the most important market players in both fields in Hungary. In NPL management we focus on corporate Non-Performing Loans secured by real estate and the related workout activity.
Together with our international partners we have acquired almost a billion euros of loans from commercial banks, thus becoming a dominant player in the Hungarian market. We have the legal expertise essential for taking over and enforcing payment of loans, and we also have the business experience and the contacts enabling us to maximise returns, with or without the cooperation of the parties concerned.
For more information, see: www.indotek.hu/en
Media Partners
---

Banking News
The website www.bankingnews.gr started its operation about a decade ago, initially being the main gateway to information on issues related to the banking market, both Greek and international.
Gradually and in line with the broadening of the readership of the public, the website expanded the information it provided to the entire spectrum of the economy, both at macroeconomic and microeconomic level.
Today, www.bankingnews.gr is one of the most powerful information portals for the economy, the stock market, the banking market, but also business activities, with a daily traffic of over 85 thousand readers.
For more information, see: www.bankingnews.gr

TRADERS' media is a boutique publishing house which specialises in education on investments and trading. It was founded in May 2002 and since then there have been produced four monthly editions in German, Greek, Italian and Spanish.
The most up to date information on technical analysis, but also on mathematical and psychological aspects of trading, are presented every month through articles and interviews. TRADERS' has been repeatedly voted "the best magazine for investors" in the UK. Topics cover a vast array, from intraday and swing trading to position management, in many asset classes. Besides its monthly publication, the company also produces customised editions for big banks and brokers worldwide

For more information, see: www.traders-mag.gr or www.traders-mag.es or www.traders-mag.it

Global Banking & Finance Review is a leading Online and Print Magazine, which has evolved from the growing need to have a more balanced view, for informative and independent news within the financial community. Our experienced contributors provide this quality and in-depth insight in a clear and concise way, providing leading players and key figures with up to date information within the finance sector.. Read in over 200 different countries and ranked below 15,000 globally by Alexa across billions of websites.
For more information, see: www.globalbankingandfinance.com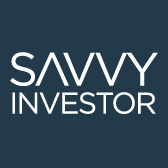 Savvy Investor is a professional resource hub for institutional investors and fund managers, curating the best investment articles and white papers from around the globe. The research library is made up of 50 topics, including a section enabling investment professionals to instantly access the latest Debt and Credit Outlook white papers and a directory of investment conferences
Savvy Investor is entirely free to use, and the site's members have access to a Research Library of over 17,000 white papers. Companies enhance their reputation by publishing research and managing their company page in the Company Directory, which again is free of charge.
For more information, see: www.savvyinvestor.net


FocusEconomics is a leading provider of economic analysis and forecasts for 127 countries in Africa, Asia, Europe and the Americas, as well as price forecasts for 33 key commodities. The company is supported by an extensive global network of analysts.
Since its launch in 1999, FocusEconomics has established a solid reputation as a reliable source for timely and accurate business intelligence among Clients from a variety of industries, including the world's major financial institutions, multinational companies and government agencies.

For more information, see: www.focus-economics.com

Asset-Backed Alert
Excel in the New-Look Securitization Business
Every week, Asset-Backed Alert delivers hard-to-get news and statistics on the new-look ABS, MBS and CLO markets around the globe. The newsletter routinely gives subscribers the earliest word on money-making plays and risks emerging from the securitization of consumer loans, home mortgages and corporate receivables. See for yourself by signing up for a three-issue FREE trial subscription to Asset-Backed Alert. Start your free trial at ABAlert.com, or call 201-659-1700.
For more information, see: www.abalert.com

Credit-connect.co.uk is a unique online resource for professionals within the credit, collection, recoveries and insolvency sector. The website shares segmented consumer credit news and information. From a service providers perspective Credit Connect can help your company directly target niche business relationships with industry decision makers. Contact Colin White on 0044 1622 437014 to find out more.
For more information, see: www.credit-connect.co.uk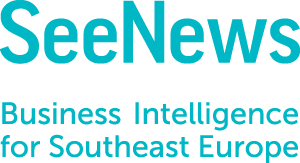 SeeNews is an independent one-stop-shop provider for business information and market intelligence for Southeast Europe. For over 15 years we have given a 360-degree perspective on 11 promising economies, so businesses can make informed decisions.
The integrated portfolio of services comprises, industry analyses, reports, company profiles, business and economic news monitoring and analysis of traditional and social media and annual rankings (TOP 100 SEE). Above all, SeeNews offers expert research on-demand based on the client's criteria. The company's clients include IBM, Uniqa, HypoNoe Group, Lexis Nexis, and Buraeu van Dijk, among others.

For more information, see: www.seenews.com

CapitalStructure, a Fitch Solutions Service, is a provider of insightful first-to-market news on and analysis of the European sub-investment grade space - including Leveraged Loans and High Yield-, the Special Situations and Structured Finance markets. Our emphasis is on multiple sourcing of key information to ensure we only publish accurate, value-added intelligence to our client base of fund managers, credit analysts, private equity sponsors, investment bankers, restructuring advisors, traders, lawyers and accountants.
For more information, see: www.capital-structure.com