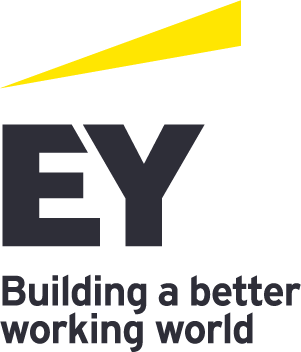 EY's European Loan Portfolio Solutions network provides unrivalled access to jurisdictional knowledge and skills across pan-European markets, comprised of commercial and regulatory market leaders in the field.
Our network provides an offering to meet client's needs, intensely focused on bringing stability and confidence to the European loan sale market.
For more information, see: www.ey.com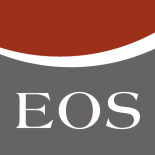 The EOS Group is one of the leading international providers of customised financial services. Its core business is receivables management. EOS stands for high-quality debt collection in order to protect creditors as well as consumers. With over 8,500 employees and more than 50 subsidiaries, EOS provides services for 20,000 clients in more than 25 countries around the world.
By being connected to an international network of partner companies, the EOS Group offers customers access to resources in more than 140 countries on all continents. The key target sectors are banking, insurance, utilities, telecommunications and IT companies.
For more information, see: www.eos-solutions.com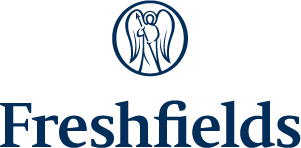 Freshfields Bruckhaus Deringer LLP (Freshfields) is an advisor of choice for UK, European and US-based financial institutions, private equity houses and corporations across the stressed and distressed markets and has acted on cutting edge transactions, which serve as a benchmark in the market. We advise on the acquisition, origination and/or funding of loan portfolio transactions, including standalone businesses as well as discrete loan pools. Our European team turns difficulty into opportunity, providing M&A, financing, debt capital markets, restructuring & insolvency, tax, real estate, anti-trust and regulatory advice on a cross-border and integrated basis.
Freshfields is a global law firm with a long-standing track record of successful supporting the world's leading national and multinational corporations, financial institutions and governments on ground-breaking and business-critical mandates. Our 2,800 plus lawyers deliver results worldwide through our own offices and alongside leading local law firms. Our commitment, local and multi-national expertise and business know-how means our clients rely on us when it matters most.
For more information, see: www.freshfields.com


Qualco is an industry leading software & service provider with more than 15 years' proven experience in enabling clients to take control of customer data across the entire credit lifecycle. Whether you are looking to modernise your internal collections platform, delve deep into the analytics of your entire debt portfolio to drive future strategy, or harness the power of external service providers.
Qualco has a solution to help you drive efficiencies and streamline your C&R strategy. Qualco supports over 70 clients in more than 15 countries operating across industries such as: Banking, Financial services, Debt purchasers, Retail, Utilities and Telecoms.
For more information, see: www.qualco.eu


QQuant Master Servicer S.A. (Quant) is a servicer licensed by the Bank of Greece offering end2end Debt Portfolio Management. The Quant team of professionals draws on its rich experience in Greek retail and wholesale NPL management and employs cutting edge financial technology, tested in Greek market realities, to design and apply debt management strategies covering all asset classes.
Quant's tested network of selected best in class DCAs and legal offices ensures optimum implementation. Contact us at info@qquant.gr to find out more on how Quant can help your institution meet its debt management objectives in Greece.
For more information, see: www.qquant.gr

Debt Purchasing & Servicing Partner

B2Holding is a leading pan-European debt specialist providing debt solutions for banks and institutional vendors. Since starting its activities at the end of 2011, B2Holding has grown rapidly and has established itself as one of the leading players in the markets of Scandinavia, Central and Eastern Europe.
B2Holding's Head office is located in Oslo. The Group has full operations in 23 European countries and offices in 3 additional countries.
For more information, see: www.b2holding.no

EU and LATAM Corporate Accounting Partner
Since our incorporation in 1979, our mission has been to "make life easier for our clients." For 40 years Auxadi has worked with multinational Real Estate and Private Equity funds, becoming today´s independent leading provider of outsourcing services in Europe and LATAM.
Based on our technology and our geographic reach, we have created an internationally integrated model designed to offer our clients secure and centralized management of the accounting, administrative, tax and domiciliation needs of their SPVs, guaranteeing the same quality and processes in all the geographies in which their investments are held, under a single point of contact, from Luxembourg to Continental Europe and LATAM.
As a result, today we handle the Corporate Management of structures representing 7 billion USD in Assets, covering an expansive range of jurisdictions through our Hubs in Madrid, Chicago and Miami, our 14 subsidiaries, and our network of affiliate partners in 50 countries.
For more information, see: www.auxadi.com

Block Sponsors

Serafim Sotiriadis and Associates
Considered to be one of the leading law firms in Greece, provides a wide range of legal and business services with a speciality in commercial law, insolvency law and business restructuring and recovery. Our high-quality and high-tech services, certified to ISO 9001:2008, are provided to both Greek and international clients by our team of highly-trained and knowledgeable legal and business advisors with cutting-edge expertise and experience in the field.
We are members of the IBA (International Bar Association) and IAG (International Advisory Group), and our informed team members actively participate in seminars, conventions and international gatherings of legal and business advisors.
For more information, see: www.ssotiriadis.com

As financial institutions around the world continue to focus on deleveraging their balance sheets, Allen & Overy has been at the forefront of the market, advising both governments, buyers and sellers of NPLs and we are well placed to setup and manage the legal aspects of SPVs for this purpose.
We are considered to be the premier firm across a range of banking and capital markets products and are able to bring together teams from across our leading practices in complementary areas such as funds, regulatory, debt capital markets, derivatives and securitisation to cover every aspect of a proposed transaction.
For more information, see: www.allenovery.com


Bezen & Partners is a law firm which provides a broad range of high quality services. Our key practice areas are finance, corporate, projects, energy, privatisation, litigation and arbitration. We know that each client and each transaction is unique. With this in mind, we aim to understand each client's business and each transaction's objectives to tailor our advice accordingly.
Our goal is to provide consistently the highest standard of service to each and every client. Knowledge of recent or expected developments within the ever-changing landscape of not only the Turkish legal market but also the Turkish financial and commercial markets in which our clients operate is paramount to our success. Our clients deserve not merely one off advice for a particular transaction but continuous advice in order to manage risks and develop opportunities accordingly.
For more information, see: www.bezenpartners.com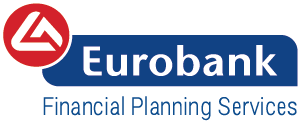 Eurobank Financial Planning Services is a leading loan and credit servicing company in the Greek Market and the first to offer complete loan management services to portfolios acquired under L4354/2015 framework.
Eurobank FPS accumulates the experience and expertise of over 12 years in remedial management, with special focus on retail portfolios. Eurobank FPS is already operational in the servicing industry with a team of c.700 employees, maintaining premises in Athens and Thessaloniki. The portfolios under management exceed the €23BN and consist of both secured and unsecured assets across all retail asset types of consumer, mortgage and small business loans, as well as SME loans. Eurobank FPS is servicing portfolios owned by both regulated and non-regulated institutions.
The mission of Eurobank FPS is to build the most effective and transparent asset management operation in Greece, by maximizing the use of strategies, infrastructure, systems and human resources, while demonstrating social responsibility throughout its activities.
Basic objective of the company is the management of NPLs, maximizing the return of the portfolios and emphasizing in remediation actions through innovative methods, advanced IT systems, specialized financial advisors, primarily targeting consensual and amicable settlements for cooperative debtors.
For more information, see: www.eurobank-fps.gr

CRIF Credit Servicing is the CRIF team dedicated to the management of Non-Performing Loans, specializing in small/medium ticket, secured and unsecured portfolios.
Through CRIF Servicing, CRIF operates as a Special Servicer to the Non-Performing Loan market in Italy. The team dedicated to due diligence and to the management of NPLs specializes in small/medium ticket, secured and unsecured portfolios.
CRIF Servicing combines all the CRIF areas of excellence relating to credit management: Information (with the CRIF Information Core, the unique CRIF Group information assets), Outsourcing & Processing (Business Process Optimization, Real Estate Services, Collection), and Consulting & Solutions.
For more information, see: www.crif.com

Hayat Varlik Yönetim A.S. (Hayat Varlik) is an NPL asset management company, established in Turkey in 2008 as per permit and under the supervision of Banking Regulation and Supervision Agency.
Hayat Varlik's scope of license includes acquiring, collecting and selling loans, credit card receivables, other assets of banks and other financial institutions in Turkey, restructuring, providing advisory and other related services.
Since its establishment, Hayat Varlik has acquired NPL portfolios with unpaid principle balance of TRY 13 billion and collected cumulative TRY 1.7 billion. Hayat Varlik employs c. 500 specialists and managers in its headquarters and six regional offices.
Hayat Varlik is a member of AMC Association of Turkey, CSA (Credit Services Association), RMA International (Receivables Management Association International) and FENCA (Federation of European National Collection Associations).
For more information, see: wwww.invest.hayatvarlik.com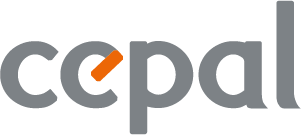 Cepal is a company which specializes in providing servicing management for loan and credit receivables, regulated by the Bank of Greece. We bring strategic know-how and advanced servicing methods, providing innovative, flexible and effective solutions to clients and borrowers.
As a pioneer in the Greek market, Cepal aspires to become the leading company for managing receivables, providing mutually beneficial servicing solutions to clients and borrowers through the implementation of successful international practices.
Our vision is to mark a new era in the evolution of the Greek banking sector through the application of new specialized standards and sophisticated know-how, which will drive efficiency and transparency across all our procedures.
For more information, see: www.cepal.gr

Wilmington Trust is well placed and poised to assist in providing the full range of trust and agency services for the wave of NPL securitizations across Europe. With offices in London, Dublin, Frankfurt, Paris, and the United States, we can accommodate warehousing facilities, securitizations, and restructuring transactions in numerous jurisdictions.
For more information, see: www.wilmingtontrust.com
Standard Sponsors
---

Prohit is a specialised agency for management and collection of secured and unsecured claims and has been present on the Slovenian market for seven years, last two also in Croatia. After three years of operation it has become a market leader in Slovenia, and its market share in Slovenia is more than 50%. The volume of business is growing constantly, with annual income around € 3.0 million. The total current managed portfolio represents more than 100,000 active cases in a total value of more than € 250 million.
The Agency managed both retail (70%), as well as corporate claims (30%). Prohit has 50 employees and its own development department with IT programmers who develop software to support the implementation of its own services as well as for the needs of the clients. The acquired knowledge and experience provide the agency a flexibility to adapt to different market and client requirements.
For more information, see: www.prohit.si
DebtX - The Debt Exchange is the world's premier, full-service loan sale advisor for commercial, consumer and specialty finance debt.
DebtX operates the largest online marketplace for loan sales, serving commercial banks, investment banks, insurance companies, and government sponsored enterprises. DebtX's innovative deal management platform and loan sale process maximize proceeds and have been assessed and approved by many of the world's most sophisticated financial institutions for functionality, security and privacy.
DebtX provides valuation and analytics services, including objective mark-to-market loan valuations using unique pricing models that incorporate data from hundreds of thousands of loans.
For more information, see: www.debtx.com

Paksoy is a leading full-service law firm in Istanbul, Turkey, focused on helping clients in a wide range of legal areas including cross-border investments, international business transactions, acquisitions, competition, construction, energy, infrastructure, finance transactions, investigations, compliance and disputes, privatisations, real estate and tax, as well as labour law, telecommunications and intellectual property.
As one of the strongest independent legal brands in Turkey, Paksoy acts for leading investment banks, financial institutions, manufacturers, contractors, and private equity investors around the world across Europe, the Middle East, the Gulf and CIS countries, Asia and the United States. We collaborate with major international law firms in major jurisdictions and work with them to serve in cross-border transactions. Our sector teams with experienced lawyers have diversity of knowledge and background in numerous sectors, and thus have the ability and resources to understand and address the needs of the clients in their investment in Turkey.
For more information, see: www.paksoy.av.tr

Muşat & Asociaţii's name stands for the highest level of expertise and commitment in assisting clients in business matters. For over 28 years, Muşat & Asociaţii has acted for banks and other financial institutions, international businesses, venture capital funds, major Romanian public and private companies and government agencies. We pride ourselves to have been working for many major US and EU corporations, investing or doing business in Romania, most of which are listed in Fortune 500.
For more information, see: www.musat.ro

At Okuant, we specialise in the comprehensive acquisition and management of real estate for financial institutions and developers. Our goal is to provide maximum profitability with minimum risk. Our technology and market knowledge allows us to find and value opportunities in real time. We begin the process with optimal purchase negotiation and add value with refurbishments and sales management of non-liquid assets.
We deal with:
Distressed assets (NPL's and REO's.
High risk homes (any condition or legal situation)
Rented residential (except Old Rents).
Untitled residential properties.
Buildings and new developments under construction.
For more information, see: www.okuant.com

Avistar was founded in 2010 by a group of professionals originating from investment and commercial bank management. Niche specialisation with a precise focus on non-performing loans has allowed Avistar to accumulate unique workout expertise in all stages, starting from the first signs of default to finishing with liquidations and bankruptcies.
Our team possess a wide base of contacts and cooperate with many of the largest banks in Ukraine, major financial and leasing companies and practically all international lenders, including both commercial banks and international financing institutions (IFIs). Avistar's goal is to enable our clients and investors to realize maximum value from complex distressed situations.
For more information, see: www.avistar-finance.com.ua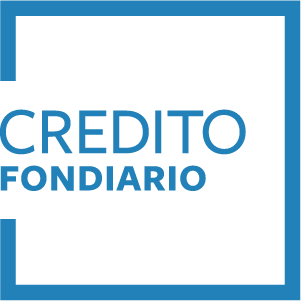 Credito Fondiario is a market leader as Debt Servicer and Debt Purchaser in Italy, with more than €45 billion of assets under management.
With over 120 years of history, Credito Fondiario is an independent Italian bank specialised in the investment, management and servicing of credit assets and portfolios, both performing and non-performing, banking and leasing.
Credito Fondiario offers its products and services to other financial and banking institutions as well as to international institutional investors focussing on the secondary credit market. The Credito Fondiario team represents a unique blend of talent, seniority and experience, combining relevant experience and track record in the banking and financial sector, in lending and credit management, in corporate and investment banking, in capital markets and real estate.
For more information, see: www.creditofondiario.eu

Vieira de Almeida is a leading and independent law firm with solid international experience. We are proud to have been involved in many ground-breaking transactions in Portugal in the last 40 years, and to maintain privileged relations with some of the top international law firms around the world. We work as a team with our clients, making their objectives our own. Based on our experience, we strive to deliver innovative and solid solutions, under the highest standards of performance with only one aim in view: clients'​ success.
Our international footprint is one of the largest among the leading Lisbon-based law firms being present in eleven jurisdictions, including francophone Africa, through VdA Legal Partners - a fully integrated network of independent law firms.
For more information, see: www.creditofondiario.eu

Founded in 2007 by Luigi Frascino, CNF is now a diversified financial services platform operating in multiple businesses. With Eur 3.4bn under management, a 70% market share as servicer of debt linked to non-life insurance contracts, a staff of 177 asset managers (including 43 lawyers), CNF is currently one of the largest remaining independent special servicers in the Italian market.

After achieving a leadership position in its core markets, CNF leveraged its know-how and advanced IT system to offer advisory services to financial institutions and special situations investors, as well as invest as principal in NPL portfolios and real estate properties. In 2018 CNF completed its strategic positioning, launching Arcus STAPA, one of the first Italian law firms incorporated as joint stock company.
For more information, see: www.cienneffe.com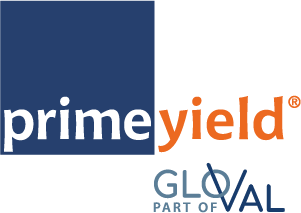 Established in 2005, Prime Yield delivers valuation, research and advisory/consultancy services and has been focusing on the NPL&REO market, specializing in Portugal and Brazil.
Value generation for our clients.
Thinking about the players (buy and sell) who want to be actively involved in the transaction of this type of assets, the company created the Prime AVM & Analytics, an advanced technological solution that allows NPL's investors and sellers to have property valuations in a fast, simple and reliable way both for single assets or entire portfolios (RESI or CRE). Prime Yield is regulated by RICS and has REV members at the team.
For more information, see: www.prime-yield.com and nplreo.prime-yield.com.br

Situs is a global provider of strategic business solutions for investors and lenders in the real estate and debt industry. Situs has been involved in over $1 trillion of real estate debt and equity deals across the U.S. Europe and Asia. Situs, is currently a rated servicer and special servicer with Fitch, Standard & Poor's and Morningstar, has more than $180 billion (€158 billion) of assets under management. With offices in London, Frankfurt, Dublin and Amsterdam, Situs offers a wide array of services across Europe, including Loan Servicing, Loan Asset Management, Valuation Management and Advisory Services.
For more information, see: www.situs.com

Established in 1991 by lawyers with many years of experience in the field, Maisto e Associati is an independent Italian law firm specialised in tax law.
Over the years, the Firm has grown consistently in size and reputation and now has 54 professionals, including 11 partners, with consolidated experience in managing complex, sensitive - domestic and multi-jurisdictional - cases.
Most of the work of the Firm has an international dimension. The clientele is represented mainly by national and international financial institutions, venture capital, private equity and real estate players, large corporations and multinationals operating in a variety of industries such as banking, manufacturing, tobacco, media and entertainment, pharmaceutical, real estate, IT, telecommunications and consulting as well as high net worth individuals and international wealthy families.
Most of the Firm professionals participate in advisory bodies and study groups, are frequent speakers at congresses and contribute to publications and to the most prestigious Italian and foreign tax journals, thus maintaining a cutting-edge knowledge of the most advanced tax issues.
For more information, see: www.maisto.it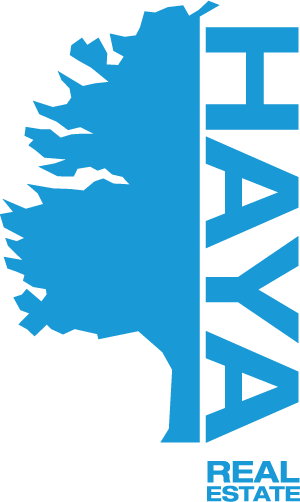 Haya Real Estate is one of the leading independent providers of real estate and debt management services, and the largest bank-independent third-party servicer of Real Estate Development loans ("REDs") and Real Estate Owned assets ("REOs") in Spain. It services assets on behalf of its financial institution and institutional investor clients and has assets under management of approximately €40 billion.
Haya's core service offering covers the entire value chain of loans and real estate assets. For REDs, this comprises advisory and underwriting for loans and collateral; debt management and recovery; and conversion of RED obligations into REOs. For REOs, this comprises admissions and repossession; management of REOs; and the sale and rentals of REOs.
Haya's integrated offering of real estate servicing solutions also includes portfolio advisory (selection, valuation and negotiation), land development advisory, rental management, real estate advisory, brokerage and securitization. Haya employs 704 professionals and has a sales network of 2,648 real estate brokers.
For more information, see: www.haya.es

Cuatrecasas is a law firm present in 12 countries. We have 1000 lawyers, organized by business and industry-specific practice areas, who provide the knowledge and experience of the business law specialties applicable in each case, with a sectoral approach.
The Finance Group is highly regarded for handling distressed debt transactions: acquisition of corporate debt, loan portfolios and restructuring debt processes in Spain. Cuatrecasas' Finance team advises distressed/special situation funds (as purchaser) and financial institutions (as seller) in many significant deals. Year after year, international directories rank the Finance specialties in 1st tier.

For more information, see: www.cuatrecasas.com

Womble Bond Dickinson
Our regional heritage and local knowledge — combined with a transatlantic outlook — generate the insights capable of unlocking more opportunities for our clients.
With locations on both sides of the Atlantic, we provide the breadth of legal experience and services to meet our clients' needs without losing the intimacy of being connected to our different communities. These strong local and regional ties enable us to remain close to our clients and the issues they care about.
With teams located across the US and the UK, and networks and relationships around the world, we bring an international perspective and extended jurisdictional reach to a wide range of client needs — a powerful combination that presents a compelling alternative to other firms.
It all adds up to hands-on, switched-on lawyers and professionals with the ability to deliver intelligent, grounded and pragmatic advice that our clients need to feel confident and succeed at home, across the Atlantic and around the world.
For more information, see: www.womblebonddickinson.com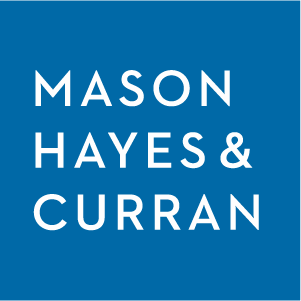 Mason Hayes & Curran is a business law firm with 87 partners. These partners understand the challenges international organisations face when investing or locating in a foreign country; assisting them during initial establishment and in meeting their ongoing legal and commercial imperatives. The firm has offices in London, New York and San Francisco, three important conduits for inward investment to Ireland.
As legal and regulatory responsibilities become more complex, progressive organisations need the right advice to help realise their ambitions. The expertise Mason Hayes & Curran brings is rooted in unrivalled knowledge of the industries in which its clients operate, so advice is always set in its commercial context. Mason Hayes & Curran empowers its international and domestic clients by giving focused recommendations and a clear understanding of their options. The firm solves the issues clients face today and anticipates the challenges of tomorrow.
For more information, see: www.mhc.ie
Mount Street's highly experienced debt management team is focused on delivering a first class, bespoke solution across a broad menu of services to participants in the credit, structured and asset backed finance markets. By leveraging technology, Mount Street helps owners, investors and traders of debt to manage their portfolios across these markets. Managing circa. €75bn of credits, we deliver a unique breadth and depth of expertise to a diverse array of institutional clients.
Mount Street Portfolio Advisers is subject to general supervision by the Federal Financial Supervisory Authority (BaFin) and Deutsche Bundesbank and is licensed to provide Investment Advisory, Portfolio Management, Investment Brokerage and Contract Brokerage services through its offices across Europe and approved by the SEC to act as a Registered Investment Adviser in the USA.
For more information, see: www.mountstreetllp.com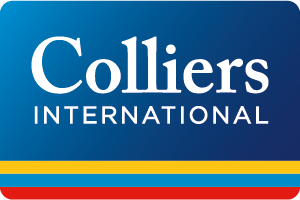 Colliers International is one of the UK's top real estate advisory organisations, employing around 800 people in 14 full service offices throughout the UK and Ireland.
Colliers International provides a broad range of real estate consultancy services including general practice surveying, fund management, destination consulting and property co-investment.
Globally, Colliers International is one of the world's largest commercial real estate firms, employing 15,400 professionals across 69 countries.
For more information, see: www.colliers.com

Gelecek Varlık
Gelecek Varlık Yönetimi A.Ş. bank is a financial institution that serves in the field of debts resolution by purchasing the overdue receivables portfolios of banks and other financial institutions. It was established in 2005 and supervised by the Banking Regulation and Supervision Agency (BRSA).
Gelecek Varlık Yönetimi A.Ş. is a subsidiary of Fiba Group. Fiba Group's investments in the finance sector are in the areas of banking, leasing, factoring, insurance and non-performing loans, while non-finance investments are in retailing, real estate, renewable energy and tourism.
For more information, see: www.gelecekvarlik.com.tr

Duff & Phelps REAG offers professional and independent specialist consulting to the real estate sector. Over time REAG has established itself as leader in the fields of valuation and property consulting services. REAG is a division of Duff & Phelps. Duff & Phelps is the premier global valuation and corporate finance advisor with expertise in complex valuation, disputes and investigations, M&A, real estate, restructuring, and compliance and regulatory consulting.
The mission of REAG is the creation of value by means of the analysis of scenarios, the formulation of strategies and the application of proven methodologies. REAG provides wide-ranging services for the development and management of single assets or property portfolios in a logic of Global Network and Local Consulting.
For more information, see: www.reag-dp.com

Reed Smith is a global law firm with more than 1,700 lawyers practising in 27 offices located throughout Europe, the United States, the Middle East and Asia.
In order to embrace the active and dynamic European non-performing loan (NPL) market, we have structured our practice to provide a fully integrated service to our clients. This is achieved firstly through a practice built of leading multidisciplinary practitioners with extensive experience dealing with a range of distressed loans; and secondly, having a pan-European focus that draws on the European expertise in our London, German, French and Greek offices.
For more information, see: www.reedsmith.com

Associate Sponsors
---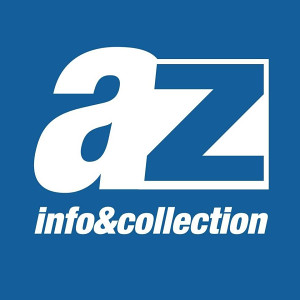 AZ Holding is an independent Full Credit Servicer specialized in NPL management across all assets classes (corporate, unsecured and real estate). We coordinate our collection channels and integrate public and private information in order to define the most effective collection strategy and ensure the highest performance to our Clients (major national financial institutions, international funds, utility companies and servicers).
AZ Holding is able to combine: info-providing, asset class and collection to ensure flexibility in action and excellent performance. AZ Holding has assets for over 600mln euro currently under management.
For more information, see: www.azholding.it/en

Gómez-Acebo & Pombo is an independent Iberian law firm that provides comprehensive legal advice in all areas related to business law and which ranks as a leader across the Spanish and Portuguese legal market in terms of quality, clientele, size and turnover. Our clients, experience and organisational structure have made us a benchmark firm for international transactions. We have offices in five countries (Spain, Portugal, United Kingdom, USA and Belgium) that offer legal advice on Spanish, Portuguese and European Union Law.
The NPAs Working Group of Gómez-Acebo & Pombo is a multidisciplinary and highly experienced team of lawyers in the acquisition and sale of portfolios of non-performing loans and other assets (including secured loans, single assets/names, unsecured loans, consumer loans, leasing and REOs) in Spain and Portugal. The team has strong knowledge of the local market and its players and highly developed transaction management skills and resources to cover all aspects of the transaction cycle.
For more information, see: www.ga-p.com/en

DirectPay is committed to achieving maximum efficiency in a range of services related to debt collection and receivables management. DirectPay stands for quality service, trust and transparency.
The firm provides clients with cash flow solutions, taking over the implementation of credit management processes in part or in whole so that clients can focus on other areas of their business.
DirectPay also takes the legitimate interests of debtors into account. The firm communicates with both clients and debtors and also strives for social responsibility in the way it provides its products and services.
For more information, see: www.directpay.nl/en/business

Delfi Partners & Company is a boutique investment banking and real estate asset management & workout practice. We specialise in providing value-enhancing strategies for financial institutions, investors and fund managers who are seeking to optimise their portfolios, bringing substantial know-how and a unique combination of investment banking experience, real estate asset management and optimisation services for large non-performing loan and REO portfolios.
Delfi has one of the largest NPL and real estate data analytics platform in the region, assisting customers to benchmark and understand their asset base creating value-added strategies for asset/ portfolio management and disposals.
Our expert teams consist of experienced bankers, quantitative analysts, senior asset managers, real estate valuers, engineers and legal/ accounting staff; all with extensive experience in recovery and asset management throughout European markets. We are active across Europe, SEE and the MENA region with dedicated teams in Cyprus, Greece, Lebanon, Jordan and the UK.
For more information, see: www.delfipartners.com

Tieto is the leading Nordic software and services company, with over 15,000 experts in close to 20 countries. We aim to be our customers' first choice for business renewal by combining our software and services capabilities with a strong drive for co-innovation and ecosystems.
With over 300 customers globally, a diverse portfolio of solutions within Credit, Payments, Insurance and Wealth Management as well as IT capabilities beyond the financial services industry, Tieto Financial Services capture the significant opportunities of the data-driven world and turn them into lifelong value for people, business and society.
For more information, see: www.tieto.com

Advantage Software Factory (ASF) is a leading provider of business software solutions.
The company offers a strong service portfolio, which includes business consultancy, specialized training, development, implementation, maintenance and support of its products. The company is present in 14 countries worldwide.
The dedicated product for collection & recovery, Capone Debt Collection Software, is used by Banking firms, Fintechs, Debt Collection Agencies and Telecommunication companies. With a proven track record of more than 45 implementations, Capone helps organizations control, manage and automate the collection processes and improves the cash flow, while reducing the operational costs.
For more information, see: www.asf.ro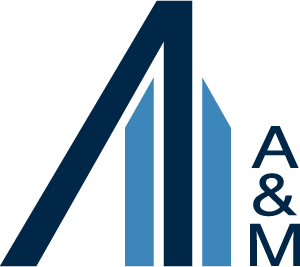 Companies, investors and government entities around the world turn to Alvarez & Marsal (A&M) when conventional approaches are not enough to activate change and achieve results. Privately-held since 1983, A&M is a leading global professional services firm that delivers performance improvement, turnaround management and business advisory services to organizations seeking to transform operations, catapult growth and accelerate results through decisive action.
Our senior professionals are experienced operators, world-class consultants and industry veterans who draw upon the firm's restructuring heritage to help leaders turn change into a strategic business asset, manage risk and unlock value at every stage.
When action matters, find us at www.alvarezandmarsal.com

HipoGes Iberia
Founded in 2008, HipoGes is one of the leading Asset Management platforms in Southern Europe for distressed assets with over €20 billion of assets under management. We manage a broad spectrum of assets including: residential mortgages, corporate & SME loans, Commercial Real Estate, unsecured loans, government & corporate receivables, and REO portfolios.
The services are provided along the whole investment cycle from due diligence to loan servicing and legal enforcements. With offices in Spain, Portugal, Greece and Italy and more than 450 employees, HipoGes is ranked "Above Average" as residential mortgage special servicer and "Average" as CRE special servicer by S&P.
For more information, see: www.hipoges.com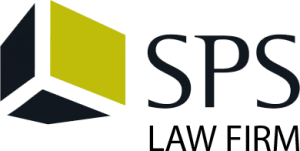 SPS has a broad and extensive experience in the support and handling of Banking and Finance related litigation. We pride ourselves not only in being able to provide a full scope legal assistance of transactional and regulatory operations, but also to present a solution to debt emergent issues, such as refinancing, debt restructuring, restructurings and insolvency.
In relation to NPL and REOs, SPS advises buyers and sellers in the best strategies to be implemented, with detailed and accurate due diligences of the portfolios, NDA, SPA and debtor/creditor negotiations. SPS also gives support in evaluating any legal implications of specific initiatives that should be followed throughout all the stages of the operations, right from the get-go until the signing and closing of the deal.
For more information, see: www.spsadvogados.com

Axactor is a Nordic-based debt management company with operations in six European countries. We have a solid growth track-record and a strong financial position and are continuously investigating new growth opportunities within existing and new markets.
Axactor was established in 2015. With strong industry knowledge through our highly experienced management team we are one of the top 10 providers within the industry in Europe.
We are investing significantly in new technology, IT infrastructure and digital solutions, and we have developed a technological platform specifically designed for scaling up our next-generation debt management business. We operate without the legacy of old structures and methods, building a lean and efficient organization, fit for the future of our industry.
For more information, see: www.axactor.com

Since our foundation in 1968, in Esco expansion we have had a vocation for service and a firm desire to be a reference in the sector specialized in the recovery and collection of debts. Today, we are proud that our ultimate goal continues to be to achieve full customer satisfaction.
The experience, professionalism and dedication of our team, combined with highly technical management methods, allow us to offer an excellent service to our banking and business clients, with the added guarantee of solvency and honesty that surrounds each and every one of the actions we carry out on your behalf.
For more information, see: www.servesco.com

Since our foundation in 1968, in Esco expansion we have had a vocation for service and a firm desire to be a reference in the sector specialized in the recovery and collection of debts. Today, we are proud that our ultimate goal continues to be to achieve full customer satisfaction.
The experience, professionalism and dedication of our team, combined with highly technical management methods, allow us to offer an excellent service to our banking and business clients, with the added guarantee of solvency and honesty that surrounds each and every one of the actions we carry out on your behalf.
For more information, see: www.garrigues.com
Supporter
---

Aura Real Estate
Leading Real Estate advisor on portfolio REO & NPL valuations in south Europe with offices in Madrid, Lisbon and Milan. More than 12 billion euros and 100+ projects valued in 2016 and more than 5 bill. transacted. Data driven approach with a proprietary valuation platform with more than 30 million data and over 1 million of transaction closing prices. RICS certified company with large expertise in all asset classes.

For more information, see: www.auraree.com
Media Partners
---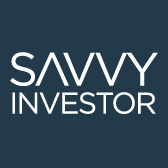 Savvy Investor is a professional resource hub for institutional investors and fund managers, curating the best investment articles and white papers from around the globe. The research library is made up of 50 topics, including a section enabling investment professionals to instantly access the latest Debt and Credit Outlook white papers and a directory of investment conferences
Savvy Investor is entirely free to use, and the site's members have access to a Research Library of over 17,000 white papers. Companies enhance their reputation by publishing research and managing their company page in the Company Directory, which again is free of charge.
For more information, see: www.savvyinvestor.net


Asset-Backed Alert
Excel in the New-Look Securitization Business
Every week, Asset-Backed Alert delivers hard-to-get news and statistics on the new-look ABS, MBS and CLO markets around the globe. The newsletter routinely gives subscribers the earliest word on money-making plays and risks emerging from the securitization of consumer loans, home mortgages and corporate receivables. See for yourself by signing up for a three-issue FREE trial subscription to Asset-Backed Alert. Start your free trial at ABAlert.com, or call 201-659-1700.
For more information, see: www.abalert.com

FocusEconomics is a leading provider of economic analysis and forecasts for 127 countries in Africa, Asia, Europe and the Americas, as well as price forecasts for 33 key commodities. The company is supported by an extensive global network of analysts.
Since its launch in 1999, FocusEconomics has established a solid reputation as a reliable source for timely and accurate business intelligence among Clients from a variety of industries, including the world's major financial institutions, multinational companies and government agencies.

For more information, see: www.focus-economics.com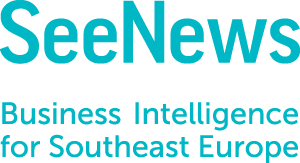 SeeNews is an independent one-stop-shop provider for business information and market intelligence for Southeast Europe. For over 15 years we have given a 360-degree perspective on 11 promising economies, so businesses can make informed decisions.
The integrated portfolio of services comprises, industry analyses, reports, company profiles, business and economic news monitoring and analysis of traditional and social media and annual rankings (TOP 100 SEE). Above all, SeeNews offers expert research on-demand based on the client's criteria. The company's clients include IBM, Uniqa, HypoNoe Group, Lexis Nexis, and Buraeu van Dijk, among others.

For more information, see: www.seenews.com


CEE Legal Matters is a print and online publication for and about lawyers interested and working in Europe's emerging legal markets. CEE Legal Matters features news, interviews, analysis, opinion, and more. We also host conferences and round-tables and produce special reports on fees, salaries, and other subjects of interest to lawyers in the region. Our mission is, simply, to be the go-to source of information about lawyers and legal markets in Central and Eastern Europe. Because CEE Legal Matters.
For more information, see: www.ceelegalmatters.com

TRADERS' media is a boutique publishing house which specialises in education on investments and trading. It was founded in May 2002 and since then there have been produced four monthly editions in German, Greek, Italian and Spanish.
The most up to date information on technical analysis, but also on mathematical and psychological aspects of trading, are presented every month through articles and interviews. TRADERS' has been repeatedly voted "the best magazine for investors" in the UK. Topics cover a vast array, from intraday and swing trading to position management, in many asset classes. Besides its monthly publication, the company also produces customised editions for big banks and brokers worldwide

For more information, see: www.traders-mag.es or www.traders-mag.it
CapitalStructure, a Fitch Solutions Service, is a provider of insightful first-to-market news on and analysis of the European sub-investment grade space - including Leveraged Loans and High Yield-, the Special Situations and Structured Finance markets. Our emphasis is on multiple sourcing of key information to ensure we only publish accurate, value-added intelligence to our client base of fund managers, credit analysts, private equity sponsors, investment bankers, restructuring advisors, traders, lawyers and accountants.
For more information, see: www.capital-structure.com

Banking News
The website www.bankingnews.gr started its operation about a decade ago, initially being the main gateway to information on issues related to the banking market, both Greek and international.
Gradually and in line with the broadening of the readership of the public, the website expanded the information it provided to the entire spectrum of the economy, both at macroeconomic and microeconomic level.
Today, www.bankingnews.gr is one of the most powerful information portals for the economy, the stock market, the banking market, but also business activities, with a daily traffic of over 85 thousand readers.
For more information, see: www.bankingnews.gr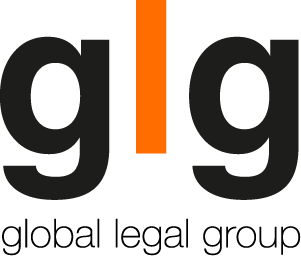 Global Legal Group is an independent media company specialising in the legal market. Through print and digital channels, we provide legal, regulatory and policy information to senior executives, general counsel, law firms and government agencies.
GLG is the publisher of the GLI to: Banking Regulation
To access the content for FREE, visit https://www.globallegalinsights.com/practice-areas/banking-and-finance-laws-and-regulations
For more information, see: www.glgroup.co.uk