Standard Sponsors
---

Prohit is a specialised agency for management and collection of secured and unsecured claims and has been present on the Slovenian market for seven years, last two also in Croatia. After three years of operation it has become a market leader in Slovenia, and its market share in Slovenia is more than 50%. The volume of business is growing constantly, with annual income around € 3.0 million. The total current managed portfolio represents more than 100,000 active cases in a total value of more than € 250 million.
The Agency managed both retail (70%), as well as corporate claims (30%). Prohit has 50 employees and its own development department with IT programmers who develop software to support the implementation of its own services as well as for the needs of the clients. The acquired knowledge and experience provide the agency a flexibility to adapt to different market and client requirements.
For more information, see: www.prohit.si
DebtX - The Debt Exchange is the world's premier, full-service loan sale advisor for commercial, consumer and specialty finance debt.
DebtX operates the largest online marketplace for loan sales, serving commercial banks, investment banks, insurance companies, and government sponsored enterprises. DebtX's innovative deal management platform and loan sale process maximize proceeds and have been assessed and approved by many of the world's most sophisticated financial institutions for functionality, security and privacy.
DebtX provides valuation and analytics services, including objective mark-to-market loan valuations using unique pricing models that incorporate data from hundreds of thousands of loans.
For more information, see: www.debtx.com

Paksoy is a leading full-service law firm in Istanbul, Turkey, focused on helping clients in a wide range of legal areas including cross-border investments, international business transactions, acquisitions, competition, construction, energy, infrastructure, finance transactions, investigations, compliance and disputes, privatisations, real estate and tax, as well as labour law, telecommunications and intellectual property.
As one of the strongest independent legal brands in Turkey, Paksoy acts for leading investment banks, financial institutions, manufacturers, contractors, and private equity investors around the world across Europe, the Middle East, the Gulf and CIS countries, Asia and the United States. We collaborate with major international law firms in major jurisdictions and work with them to serve in cross-border transactions. Our sector teams with experienced lawyers have diversity of knowledge and background in numerous sectors, and thus have the ability and resources to understand and address the needs of the clients in their investment in Turkey.
For more information, see: www.paksoy.av.tr

Muşat & Asociaţii's name stands for the highest level of expertise and commitment in assisting clients in business matters. For over 28 years, Muşat & Asociaţii has acted for banks and other financial institutions, international businesses, venture capital funds, major Romanian public and private companies and government agencies. We pride ourselves to have been working for many major US and EU corporations, investing or doing business in Romania, most of which are listed in Fortune 500.
For more information, see: www.musat.ro
Associate Sponsors
---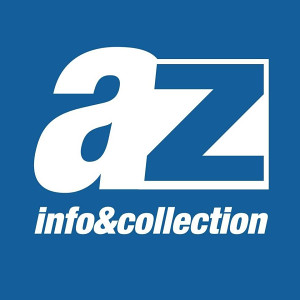 AZ Holding is an independent Full Credit Servicer specialized in NPL management across all assets classes (corporate, unsecured and real estate). We coordinate our collection channels and integrate public and private information in order to define the most effective collection strategy and ensure the highest performance to our Clients (major national financial institutions, international funds, utility companies and servicers).
AZ Holding is able to combine: info-providing, asset class and collection to ensure flexibility in action and excellent performance. AZ Holding has assets for over 600mln euro currently under management.
For more information, see: www.azholding.it/en

For more information, see: www.ga-p.com/en
Media Partners
---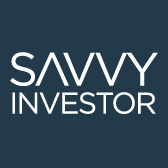 Savvy Investor is a professional resource hub for institutional investors and fund managers, curating the best investment articles and white papers from around the globe. The research library is made up of 50 topics, including a section enabling investment professionals to instantly access the latest Debt and Credit Outlook white papers and a directory of investment conferences
Savvy Investor is entirely free to use, and the site's members have access to a Research Library of over 17,000 white papers. Companies enhance their reputation by publishing research and managing their company page in the Company Directory, which again is free of charge.
For more information, see: www.savvyinvestor.net


Asset-Backed Alert
Excel in the New-Look Securitization Business
Every week, Asset-Backed Alert delivers hard-to-get news and statistics on the new-look ABS, MBS and CLO markets around the globe. The newsletter routinely gives subscribers the earliest word on money-making plays and risks emerging from the securitization of consumer loans, home mortgages and corporate receivables. See for yourself by signing up for a three-issue FREE trial subscription to Asset-Backed Alert. Start your free trial at ABAlert.com, or call 201-659-1700.
For more information, see: www.abalert.com

FocusEconomics is a leading provider of economic analysis and forecasts for 127 countries in Africa, Asia, Europe and the Americas, as well as price forecasts for 33 key commodities. The company is supported by an extensive global network of analysts.
Since its launch in 1999, FocusEconomics has established a solid reputation as a reliable source for timely and accurate business intelligence among Clients from a variety of industries, including the world's major financial institutions, multinational companies and government agencies.

For more information, see: www.focus-economics.com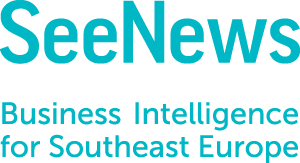 SeeNews is an independent one-stop-shop provider for business information and market intelligence for Southeast Europe. For over 15 years we have given a 360-degree perspective on 11 promising economies, so businesses can make informed decisions.
The integrated portfolio of services comprises, industry analyses, reports, company profiles, business and economic news monitoring and analysis of traditional and social media and annual rankings (TOP 100 SEE). Above all, SeeNews offers expert research on-demand based on the client's criteria. The company's clients include IBM, Uniqa, HypoNoe Group, Lexis Nexis, and Buraeu van Dijk, among others.

For more information, see: www.seenews.com


CEE Legal Matters is a print and online publication for and about lawyers interested and working in Europe's emerging legal markets. CEE Legal Matters features news, interviews, analysis, opinion, and more. We also host conferences and round-tables and produce special reports on fees, salaries, and other subjects of interest to lawyers in the region. Our mission is, simply, to be the go-to source of information about lawyers and legal markets in Central and Eastern Europe. Because CEE Legal Matters.
For more information, see: www.ceelegalmatters.com