Despite exiting a third bail-out programme, Greece continues to record the highest ratio of NPEs amongst member states in Europe, with loan volumes amounting to €88bn, representing 46% of loan books.
Contact us now to join the second annual edition of our Greece & SEE regional NPLs INTERNATIONAL summit featuring key Banks, Regulators, Investors, Servicers and Advisors operating in the Greek, Cypriot, Turkish and SEE markets. See this event in 2018.
---
A very informative and well-organized event, and a great opportunity to share opinions and experience with other market practitioners. Discussions really went to the heart of the NPL market situation in Greece.
Akis Bis, Country Managing Director, Intrum
---
---
---
Participants Include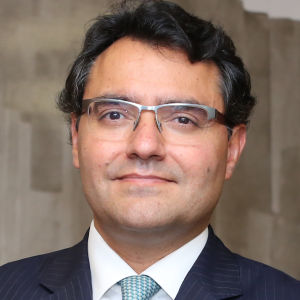 George Georgakopoulos
Piraeus Bank
George Georgakopoulos, Executive General Manager, Piraeus Bank
Mr. Georgios Georgakopoulos is an Executive BOD Member of Piraeus Bank as of December 2017, Executive General Manager, Member of the Executive Committee, Recovery Banking Unit (RBU), Divestments and Piraeus Real Estate, of as of September 2017.
He has a long international banking experience having started his career in 1995 at Barclays Bank in London. In 2008 he joined Eurobank Romania (BancPost) where he took the CEO position in 2014. In 2016 he assumed the position of CEO at 4finance, a market leader in the field of Digital Lending in Europe. Mr.Georgakopoulos is a graduate of Athens Law School , holder of an MBA (Glasgow) and has had extensive executive education at INSEAD, London Business School, IMD and the Joint Vienna Institute.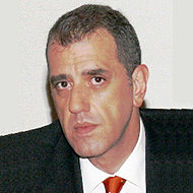 Costas Karagiannis
Apollo Global Management
Costas Karagiannis, Operating Partner, Apollo Global Management
International LLP Mr. Karagiannis is an Operating Partner of Apollo, covering private equity, credit, and real estate investments. He has 23 years of professional experience in finance with a focus on investment management and transaction execution, including 17 years in a principal investment capacity.
Mr. Karagiannis has served as Chairman of the Hellenic Association of Investment Management Companies, and as Executive Director on the Board of the Hellenic - Securities Investor Protection Fund (SIPF). Mr. Karagiannis received his MBA from The George Washington University, where he was a Marvin L. Kay Fellow.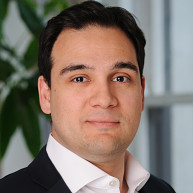 Georgios Elekidis
Bain Capital
Georgios Elekidis, Vice President, Bain Capital
Mr. Elekidis joined Bain Capital Credit in 2015. He is a Vice President in the Non-Performing Loans and Real Estate team that is part of Distressed and Special Situations and is based in Bain Capital Credit's London office. Previously, Mr. Elekidis was an Associate in Hudson Advisors' non-performing loans and real estate underwriting team. Prior to that, he was an analyst at Fitch Ratings structured finance team.
Mr. Elekidis received an M.Sc. from Cass Business School in London and an M.Eng. from Democritus University in Greece.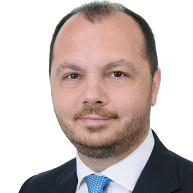 Ioannis Ganos, General Manager, Alpha Bank
Mr. Ganos joined Alpha Bank in 2017 as Advisor on Real Estate and since 2018 he became the General Manager of Alpha Real Estate Management & Investments, the new subsidiary of Alpha Bank which is responsible for Real Estate Owned (REO). Prior to that, he worked for Bluehouse Capital, a private equity real estate fund management firm having the role of Senior Investment Director responsible for sourcing, structuring and executing acquisitions and exits in CEE and SEE. Before that, he worked as a Real Estate Associate for the Technical Olympic Group, a major Athens Stock Exchange listed Greek construction and real estate conglomerate including a NYSE listed subsidiary. Prior to this, he was an Associate of OTE Estate S.A., the real estate subsidiary of Hellenic Telecommunications Organization (OTE S.A.), where he was involved in the strategic planning and the re-organization of the group's corporate real estate portfolio.
Mr. Ganos started his career as a research associate for the foundation of Economic and Industrial Research (IOBE) in the department of Public Finance. He is a chartered surveyor (MRICS) since 2008 and he served as Chairman of the board of the RICS Hellas (Royal Institution of Chartered Surveyors) for 7 years.
Mr. Ganos holds a B.Sc. degree in Economic and Regional Development from Panteion University and an M.Sc. degree in Real Estate Economics and Finance from the London School of Economics and Political Science. He is a graduate of the PDC in Innovations in Real Estate Finance from Massachusetts Institute of Technology. He has published academic and professional articles and is co-author of the book "Hidden economy and tax evasion in Greece" 2001, by Papazisis publications.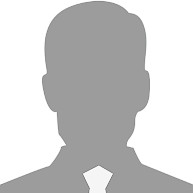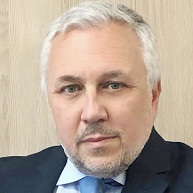 Aristeidis Arvanitakis
UCI
Aristeidis Arvanitakis, Managing Director, UCI
Aris Arvanitakis was appointed Managing Director of UCI Greece Loan Management Services in 2017. UCI Greece LMS is a member of UCI group of companies, which major shareholders are Banco Santander and BNP Paribas. From 2009 to 2017 he served as General Manager of UCI EFC in Greece, a credit institution specializing on mortgage lending.
He has extensive experience in the fields of Retail Collections, Mortgage Lending, Alternative Distribution Channels Management, Bancassurance and Life Insurance in Greece and abroad.
From 2004 to 2009, he has held several positions of responsibility within Citibank PLC Greece and the EMEA Citibank regional office.
During the period 1994-2000 he has held a number of management positions for ALICO AIG LIFE and Eurobank / Open24. He has studied Economics at the Athens University and continued his postgraduate studies in Business Administration at the University of Sheffield, U.K.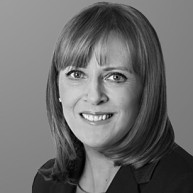 Emer Finnan
Kildare Partners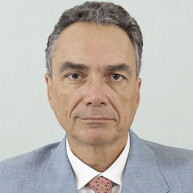 Ilias Plaskovitis
Bank of Greece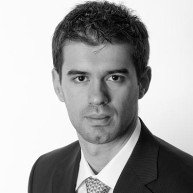 Konstantin Karchinov
AnaCap
Konstantin Karchinov, Managing Director, AnaCap
Konstantin Karchinov joined AnaCap in 2009 and is a Managing Director in the Credit Team, where he is currently responsible for the sourcing and execution of deals with a particular focus on performing non-core assets. Previously at AnaCap, Mr. Karchinov was a member of the R&L Team within the private equity business where he focused on the original acquisition, analytics, capital and liquidity planning for Aldermore Bank, including several bolt-on business and asset portfolio acquisitions.
Prior to joining AnaCap, Mr. Karchinov worked in J.P. Morgan's Principal and Esoteric Finance Team in New York and London, where he focused on making investments in portfolios of consumer assets in the United States and Europe and the accompanying servicing platforms.
Mr. Karchinov is a CFA charterholder and also holds a BSc in Business Administration from the University of Richmond in Virginia, USA.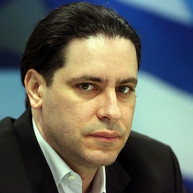 Fotis Kourmoussis
Governmental Council for Private Debt Management
Fotis Kourmoussis, Special Secretary, Governmental Council for Private Debt Management
Fotis Kourmousis was appointed Special Sectoral Secretary for Private Debt Management by the Prime Minister on July of 2016. He reports directly to the Ministerial Council for Private Debt Management, composing of the 4 involved Ministers of Economy, Finance, Labor and Justice. He has undertaken the task of coordinating the enforcement of the legislation for out-of-court workout (OCW) for business depts while enlarging the network of Centers and Offices for Informing and Supporting Debtors.
He has worked as a Special Advisor in international organizations: the United Nations Environment Programme Finance Initiative (UNEP FI) and the European Environment Agency (EEA). He has also served as Special Advisor in the Ministry of Finance, Economy and Development, Environment, Energy and Climate Change and Agriculture (EU Greek Presidency 2003).
Graduate in Environmental Management, Policy, and Engineering at the Aegean University. Post-graduate studies in Strategic Leadership at Oxford University (SAID Business School). He is appointed as a permanent laboratory didactic and research staff in the School of Chemical Engineering of the National Technical University of Athens.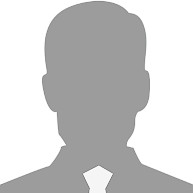 Ognjen Popovic
Ministry of Finance of the Republic of Serbia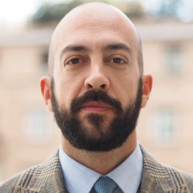 Panos Charalambopoulos
Solum – Prime Yield
Panos Charalambopoulos, Managing Partner, Solum – Prime Yield
Panos Charalambopoulos holds an MA in Property Valuation and Law, BA in Marketing Communications as well as a certificate in Business. He specializes in Property Valuation and Consulting in the real estate sector in Greece and the Balkans. Active in the Real Estate Market since 2004.
He has undertaken and audited more than 15.000 Property and Business Valuations for mortgage lending purposes, IFRS, REIT, NPL, Investment,
Arbitration, Expropriation, Distressed Portfolios and Auction Purposes.
Panos is a keen RICS member since 2008 (MRICS) as well as registered valuer (VRS), a Recognized European Valuer (REV) by TEGoVA since 2012 and an AVAG and HVI member. He is a member of the RICS Valuation Professional Group in charge of dealing with pertinent Valuation matters in Greece.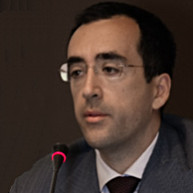 Massimo Ruggieri
Elliott Advisors
Massimo Ruggieri
, Structured Credit,
Elliott Advisors
Massimo Ruggieri is an investment professional at Elliott Advisors, where he focuses on structured credit and real estate investments.
Before joining Elliott, he spent several years at leading Investment Banks, including Deutsche Bank, UBS and Morgan Stanley, structuring and investing into various products including ABS, illiquid assets and non-performing loans.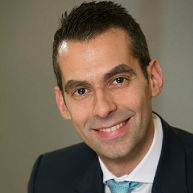 Marios Kalotychos
Hellenic Bank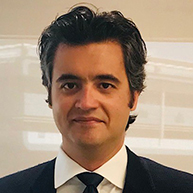 Ioannis Orfanos, Partner, Arbitrage
Ioannis is a Partner in Arbitrage Real Estate and has more than 15 years of experience in real estate investment, management and advisory. He currently heads its Asset and Property Management service practice.
Ioannis is splitting his time between London and Athens to work closely with international and institutional investors to originate, underwrite and structure large-scale sustainable and value add real estate investments predominantly in commercial and hospitality sectors as well as REO asset management opportunities deriving from NPL portfolios. In addition, he is promoting energy efficiency investing in real estate.
In the past, Ioannis worked for Europa Capital in London, where he oversaw various of its development investments in Europe. Prior, Ioannis worked for Deloitte in London, where he undertook advisory roles focusing on real estate strategy, management and transactions. Before Deloitte, Ioannis conducted consulting work for Citigroup in Rome. Ioannis has also worked in METKA SA in projects related to the preparation of the Athens 2004 Olympic Games infrastructure program.
Ioannis holds an MBA from ESCP Europe in Paris and an MSc in Construction Economics and Management from University College London. He is also a qualified Civil Engineer from the National Technical University of Athens.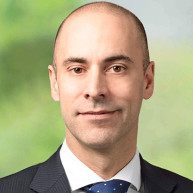 Hugo Moreira
Värde Partners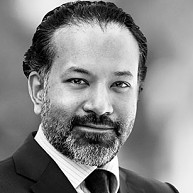 Debashis Dey, Partner, White & Case
Debashis Dey is a partner in the Global Capital Markets practice of White & Case LLP and a member of the firm's European Structured finance practice.
He has extensive experience advising international and domestic investment banks, corporates and governments on capital markets, securitisation and all types of structured finance, including covered bonds, real estate securitisation, DPRs and non-performing loan disposals and securitisations (both secured and unsecured).
In Greece in particular, during 2018 Debashis has advised the four systemic banks in relation to the first NPL servicing platform of its kind in Europe (Project Solar) and advised Alpha Bank on its disposal of a pool of Greek secured SME loans to a consortium of bidders (Project Jupiter).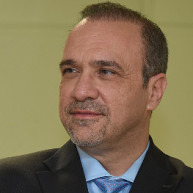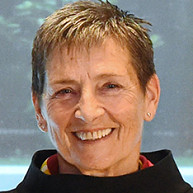 Sabina Dziurman
EBRD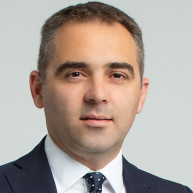 Stathis Andrianakis
doBank
Stathis Andrianakis, Deputy Branch Manager, doBank
Stathis Andrianakis is the Deputy Branch Manager of doBank Hellas since March 2018. Before joining doBank, he was a Partner in Deloitte Greece, leading Transaction & Restructuring Teams. He has consolidated a strong expertise in complex Transactions and Restructuring projects. He holds a Bachelor in Operational Research and Marketing and an MBA from Athens University of Economics & Business.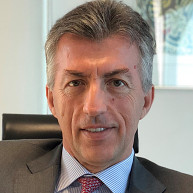 Giorgos Maligiannis
National Bank of Greece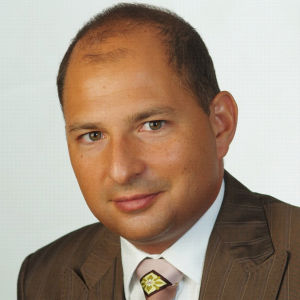 Tassos Kotzanastassis
8G Capital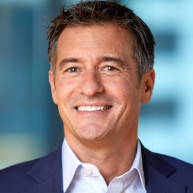 Merlin Piscitelli
Merrill DataSite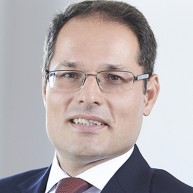 Nikolaos Kostikas, Partner, WFW
Nikolaos is a partner in the Project & Structured Finance group of Watson Farley & Williams in Athens.
Nikolaos is vastly experienced in the banking sector and in bank loan transactions as well as having extensive knowledge in a broad range of domestic and cross-border corporate, structure, project finance and real estate transactions. He specialises in corporate, banking & financial services, real estate, capital markets law and regulatory issues, including data protection law and restructuring and work-out cases, as well as in commercial and banking litigation. His practice also focuses on hotel acquisition and management arrangements.
Before joining WFW on 2010, Nikolaos practiced banking, financial and corporate law in a renowned Greek law firm for 5 years and spent 10 years as legal counsel in the financial sector. Clients describe him as "'First-rate'"(Legal500 EMEA, 2017) and point out his "deep knowledge of finance transactions" and "absolute dedication to his client's needs" (Chambers Europe 2019).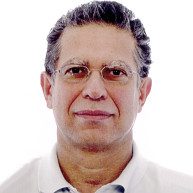 George Christopoulos
Piraeus Bank
and many more...
---
Some of our regular clients