Taking place during elections and just prior to the Piraeus/Intrum mega-deal was announced, the NPL GREECE 2019 summit attracted 200 delegates and 100 local and international companies operating in the region's expanding NPL market, including key Buyers, Sellers, Servicers and Advisors.
At a point where mega-deals are now firmly on the near horizon, the Greek NPL market is expected to boom over the course of the next 2-3 years, including for the first time, portfolio sales of prized secured Real Estate assets. Other key market developments include the launch of a new Securitisation scheme and above all, the consolidation and professionalization of the Servicing community – Servicing capacity being a major challenge for the market.
Many thanks to all our Sponsors, Speakers and Media Partners for making this such a high-quality event!
---
---
Enjoyed the panel and the conference! Thanks to SmithNovak for organizing the event and the invitation to participate. Informative, friendly and great for networking. Great to have SmithNovak in the Greek market. Looking forward to the next one.
George Georgakopoulos, Executive General Manager, Piraeus Bank
---
---
Participants Included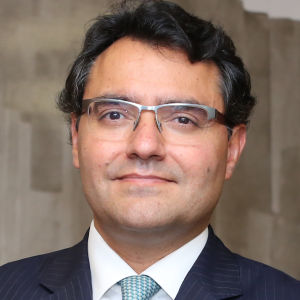 George Georgakopoulos
Piraeus Bank
George Georgakopoulos, Executive General Manager, Piraeus Bank
Mr. Georgios Georgakopoulos is an Executive BOD Member of Piraeus Bank as of December 2017, Executive General Manager, Member of the Executive Committee, Recovery Banking Unit (RBU), Divestments and Piraeus Real Estate, of as of September 2017.
He has a long international banking experience having started his career in 1995 at Barclays Bank in London. In 2008 he joined Eurobank Romania (BancPost) where he took the CEO position in 2014. In 2016 he assumed the position of CEO at 4finance, a market leader in the field of Digital Lending in Europe. Mr.Georgakopoulos is a graduate of Athens Law School , holder of an MBA (Glasgow) and has had extensive executive education at INSEAD, London Business School, IMD and the Joint Vienna Institute.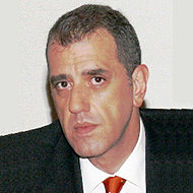 Costas Karagiannis
Apollo Global Management
Costas Karagiannis, Operating Partner, Apollo Global Management
International LLP Mr. Karagiannis is an Operating Partner of Apollo, covering private equity, credit, and real estate investments. He has 23 years of professional experience in finance with a focus on investment management and transaction execution, including 17 years in a principal investment capacity.
Mr. Karagiannis has served as Chairman of the Hellenic Association of Investment Management Companies, and as Executive Director on the Board of the Hellenic - Securities Investor Protection Fund (SIPF). Mr. Karagiannis received his MBA from The George Washington University, where he was a Marvin L. Kay Fellow.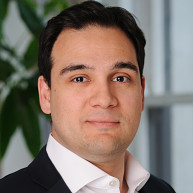 Georgios Elekidis
Bain Capital
Georgios Elekidis, Vice President, Bain Capital
Mr. Elekidis joined Bain Capital Credit in 2015. He is a Vice President in the Non-Performing Loans and Real Estate team that is part of Distressed and Special Situations and is based in Bain Capital Credit's London office. Previously, Mr. Elekidis was an Associate in Hudson Advisors' non-performing loans and real estate underwriting team. Prior to that, he was an analyst at Fitch Ratings structured finance team.
Mr. Elekidis received an M.Sc. from Cass Business School in London and an M.Eng. from Democritus University in Greece.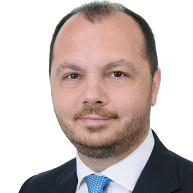 Ioannis Ganos, General Manager, Alpha Bank
Mr. Ganos joined Alpha Bank in 2017 as Advisor on Real Estate and since 2018 he became the General Manager of Alpha Real Estate Management & Investments, the new subsidiary of Alpha Bank which is responsible for Real Estate Owned (REO). Prior to that, he worked for Bluehouse Capital, a private equity real estate fund management firm having the role of Senior Investment Director responsible for sourcing, structuring and executing acquisitions and exits in CEE and SEE. Before that, he worked as a Real Estate Associate for the Technical Olympic Group, a major Athens Stock Exchange listed Greek construction and real estate conglomerate including a NYSE listed subsidiary. Prior to this, he was an Associate of OTE Estate S.A., the real estate subsidiary of Hellenic Telecommunications Organization (OTE S.A.), where he was involved in the strategic planning and the re-organization of the group's corporate real estate portfolio.
Mr. Ganos started his career as a research associate for the foundation of Economic and Industrial Research (IOBE) in the department of Public Finance. He is a chartered surveyor (MRICS) since 2008 and he served as Chairman of the board of the RICS Hellas (Royal Institution of Chartered Surveyors) for 7 years.
Mr. Ganos holds a B.Sc. degree in Economic and Regional Development from Panteion University and an M.Sc. degree in Real Estate Economics and Finance from the London School of Economics and Political Science. He is a graduate of the PDC in Innovations in Real Estate Finance from Massachusetts Institute of Technology. He has published academic and professional articles and is co-author of the book "Hidden economy and tax evasion in Greece" 2001, by Papazisis publications.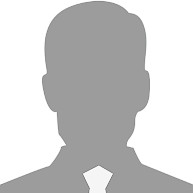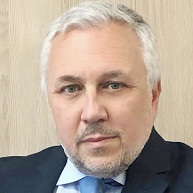 Aristeidis Arvanitakis
UCI
Aristeidis Arvanitakis, Managing Director, UCI
Aris Arvanitakis was appointed Managing Director of UCI Greece Loan Management Services in 2017. UCI Greece LMS is a member of UCI group of companies, which major shareholders are Banco Santander and BNP Paribas. From 2009 to 2017 he served as General Manager of UCI EFC in Greece, a credit institution specializing on mortgage lending.
He has extensive experience in the fields of Retail Collections, Mortgage Lending, Alternative Distribution Channels Management, Bancassurance and Life Insurance in Greece and abroad.
From 2004 to 2009, he has held several positions of responsibility within Citibank PLC Greece and the EMEA Citibank regional office.
During the period 1994-2000 he has held a number of management positions for ALICO AIG LIFE and Eurobank / Open24. He has studied Economics at the Athens University and continued his postgraduate studies in Business Administration at the University of Sheffield, U.K.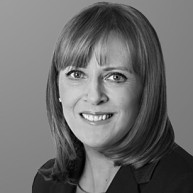 Emer Finnan
Kildare Partners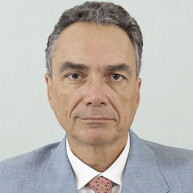 Ilias Plaskovitis
Bank of Greece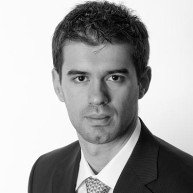 Konstantin Karchinov
AnaCap
Konstantin Karchinov, Managing Director, AnaCap
Konstantin Karchinov joined AnaCap in 2009 and is a Managing Director in the Credit Team, where he is currently responsible for the sourcing and execution of deals with a particular focus on performing non-core assets. Previously at AnaCap, Mr. Karchinov was a member of the R&L Team within the private equity business where he focused on the original acquisition, analytics, capital and liquidity planning for Aldermore Bank, including several bolt-on business and asset portfolio acquisitions.
Prior to joining AnaCap, Mr. Karchinov worked in J.P. Morgan's Principal and Esoteric Finance Team in New York and London, where he focused on making investments in portfolios of consumer assets in the United States and Europe and the accompanying servicing platforms.
Mr. Karchinov is a CFA charterholder and also holds a BSc in Business Administration from the University of Richmond in Virginia, USA.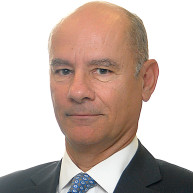 Ioannis Tegopoulos
Hipoges Hellas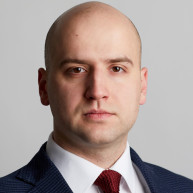 Ognjen Popovic
Ministry of Finance of the Republic of Serbia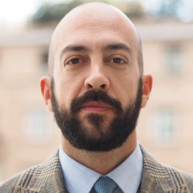 Panos Charalambopoulos
Prime Yield - Solum
Panos Charalambopoulos, Managing Partner, Prime Yield - Solum
Panos Charalambopoulos holds an MA in Property Valuation and Law, BA in Marketing Communications as well as a certificate in Business. He specializes in Property Valuation and Consulting in the real estate sector in Greece and the Balkans. Active in the Real Estate Market since 2004.
He has undertaken and audited more than 15.000 Property and Business Valuations for mortgage lending purposes, IFRS, REIT, NPL, Investment,
Arbitration, Expropriation, Distressed Portfolios and Auction Purposes.
Panos is a keen RICS member since 2008 (MRICS) as well as registered valuer (VRS), a Recognized European Valuer (REV) by TEGoVA since 2012 and an AVAG and HVI member. He is a member of the RICS Valuation Professional Group in charge of dealing with pertinent Valuation matters in Greece.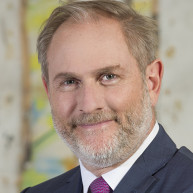 Tassos Panoussis
Eurobank
Tassos Panoussis, General Manager, Retail Remedial at Eurobank, Eurobank
Mr. Panoussis is General Manager, Head of Retail NPLs and CEO of "Eurobank FPS" Loan Management Company (Servicer), which manages apart from Eurobank's retail troubled portfolio, NPL portfolios for 3rd party funds & Investors. He is a member of the Executive Board of Eurobank & Non-Executive Director of the Board of Directors at Teiresias Bank Information Systems S.A.. He is also a member of the NPL Committee of the Hellenic Bank Association (HBA).
He has more than 25 years of experience in Retail Banking & NPL management. He started his career in 1994 at the ABN AMRO BANK, while in 1998 he moved to assumed management positions at AMERICAN EXPRESS BANK where he worked until 2001. In 2001, he moved to the National Bank of Greece (NBG) as a Head of International Retail Banking where for 5 years had the responsibility of Retail Banking in 6 countries of Southeastern Europe. In 2006, he became Assistant General Manager in the Mortgage Lending Business Unit of Eurobank.
From 2010 to 2014 he was a Deputy General Manager, Head of Commercial and International Activities Consumer, Mortgage Lending & Card Business. From July 2014 he has served as Head of Individual Banking General Division & CEO of Eurobank Household Lending. From September 2016 he assumed the responsibility of Retail Remedial Troubled Assets (Mortgage/Consumer/Small Business Loans).
He holds an MBA in Finance from ALBA Business School and a BSc degree in Information Technology from the Athens University of Economics & Business (AUEB) and has graduated from the INSEAD–Leadership Program.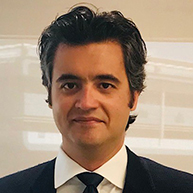 Ioannis Orfanos, Partner, Arbitrage
Ioannis is a Partner in Arbitrage Real Estate and has more than 15 years of experience in real estate investment, management and advisory. He currently heads its Asset and Property Management service practice.
Ioannis is splitting his time between London and Athens to work closely with international and institutional investors to originate, underwrite and structure large-scale sustainable and value add real estate investments predominantly in commercial and hospitality sectors as well as REO asset management opportunities deriving from NPL portfolios. In addition, he is promoting energy efficiency investing in real estate.
In the past, Ioannis worked for Europa Capital in London, where he oversaw various of its development investments in Europe. Prior, Ioannis worked for Deloitte in London, where he undertook advisory roles focusing on real estate strategy, management and transactions. Before Deloitte, Ioannis conducted consulting work for Citigroup in Rome. Ioannis has also worked in METKA SA in projects related to the preparation of the Athens 2004 Olympic Games infrastructure program.
Ioannis holds an MBA from ESCP Europe in Paris and an MSc in Construction Economics and Management from University College London. He is also a qualified Civil Engineer from the National Technical University of Athens.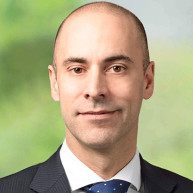 Hugo Moreira
Värde Partners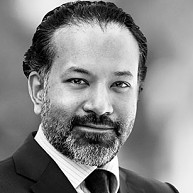 Debashis Dey, Partner, White & Case
Debashis Dey is a partner in the Global Capital Markets practice of White & Case LLP and a member of the firm's European Structured finance practice.
He has extensive experience advising international and domestic investment banks, corporates and governments on capital markets, securitisation and all types of structured finance, including covered bonds, real estate securitisation, DPRs and non-performing loan disposals and securitisations (both secured and unsecured).
In Greece in particular, during 2018 Debashis has advised the four systemic banks in relation to the first NPL servicing platform of its kind in Europe (Project Solar) and advised Alpha Bank on its disposal of a pool of Greek secured SME loans to a consortium of bidders (Project Jupiter).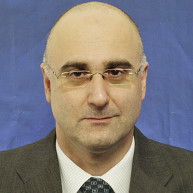 Michael Haralabidis
HFSF
Michael Haralabidis, CRO, HFSF
Michael Haralabidis is the Chief Risk Officer (CRO) of the Hellenic Financial Stability Fund (HFSF) since June 2011, dealing predominantly with Risk & NPL management, as well as, corporate governance issues of the systemic Greek banks.
He possesses more than 25 years of banking experience having held senior executive & non-executive positions in institutions in Greece, Ukraine and Luxembourg.
He was the Group CRO of Piraeus Bank Group (2008-2011), serving also as Chairman of the Audit Committee of Piraeus Bank Ukraine.
During 2000-2005 he served as a member and Chairman of the European Investment Bank's Audit Committee and the European Investment Fund's Audit Board in Luxembourg.
He has also worked for several years as the Deputy Director in Group Risk Management of National Bank of Greece.
He started his banking career at Ionian & Popular Bank of Greece and has also worked in the Economic Research Division of the Bank of Greece (the Central Bank).
Since 2009, he is the Regional Director for Greece of the Professional Risk Managers' International Association (PRMIA).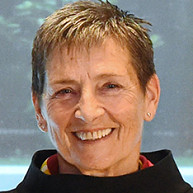 Sabina Dziurman
EBRD

Sabina Dziurman, Country Director Greece & Cyprus, EBRD
Ms Dziurman started working in Greece in 1979 in the tourism sector - she changed career following an MBA. Her first contract with the EBRD was in 1991 where she set up a training course for privatisation officials in St Petersburg, Russia before becoming an expert for the development of viable commercial banking sectors in countries of the former Soviet Union. She spent 12 years as a freelance consultant focussing on banking and SME credit lines, mainly for EBRD but also for organisations such as DFID and World Bank in; Armenia, Belarus, Moldova, Russia, Turkmenistan and
Uzbekistan.
In 2004, she became a staff member of EBRD, initially joining the Group for Small Business and later the Financial Institutions Group which provides equity and a range of debt products to 350 partner institutions across EBRD's countries of operations. She successfully led landmark transactions such as the rescue of Latvia's Parex Bank and the EBRD's first investment in Cyprus in the Bank of Cyprus.
Sabina was appointed Director for Greece and Cyprus at EBRD in July 2015 and has been based in Athens since September of that year.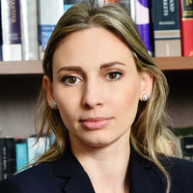 Karolina Argyridou
K. Argyridou & Associates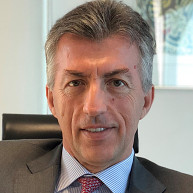 Giorgos Maligiannis
National Bank of Greece
and many more...
---
Some of our regular clients