Lead Media Partner
---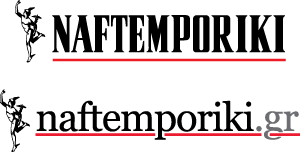 Naftemporiki newspaper is the leading Greek financial and business newspaper.
Founded on March 1924 by Panos and George Athanasiadis, it became the cornerstone of the financial press in Greece
First in circulation and readership as a daily financial newspaper, Naftemporiki owns one of the most popular websites (www.naftemporiki.gr), covering all financial and business activities in Greece and abroad, as well as providing high quality news from other sectors (political, cultural, artistic, sports news etc).
Naftemporiki participates as a media sponsor in various business-oriented forums and conferences, whereas through its own business unit N-Education, organizes specialized seminars for business executives.
Continuing its growing strategy, "P. Athanasiadis SA" company (owner of Naftemporiki newspaper) runs since 2010 a cultural-entertainment city guide www.clickatlife.gr, while in 2012 acquired pestaola.gr, a popular site for technology news.
Finally, since 2015 Naftemporiki runs the business unit "N-conferences" (events.naftemporiki.gr), focusing on the organization of business conferences and events.
For more information, see: www.naftemporiki.gr
Media Partners
---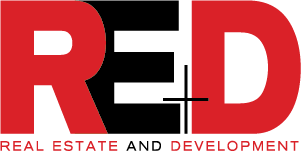 Real Estate and Development

For more information, see: www.ered.gr


Banking News
The website www.bankingnews.gr started its operation about a decade ago, initially being the main gateway to information on issues related to the banking market, both Greek and international.
Gradually and in line with the broadening of the readership of the public, the website expanded the information it provided to the entire spectrum of the economy, both at macroeconomic and microeconomic level.
Today, www.bankingnews.gr is one of the most powerful information portals for the economy, the stock market, the banking market, but also business activities, with a daily traffic of over 85 thousand readers.
For more information, see: www.bankingnews.gr

Sofokleousin

For more information, see: www.sofokleousin.gr

Global Banking & Finance Review is a leading Online and Print Magazine, which has evolved from the growing need to have a more balanced view, for informative and independent news within the financial community. Our experienced contributors provide this quality and in-depth insight in a clear and concise way, providing leading players and key figures with up to date information within the finance sector.. Read in over 200 different countries and ranked below 15,000 globally by Alexa across billions of websites.
For more information, see: www.globalbankingandfinance.com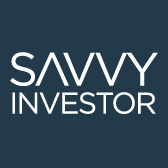 Savvy Investor is a professional resource hub for institutional investors and fund managers, curating the best investment articles and white papers from around the globe. The research library is made up of 50 topics, including a section enabling investment professionals to instantly access the latest Debt and Credit Outlook white papers and a directory of investment conferences
Savvy Investor is entirely free to use, and the site's members have access to a Research Library of over 17,000 white papers. Companies enhance their reputation by publishing research and managing their company page in the Company Directory, which again is free of charge.
For more information, see: www.savvyinvestor.net


FocusEconomics is a leading provider of economic analysis and forecasts for 127 countries in Africa, Asia, Europe and the Americas, as well as price forecasts for 33 key commodities. The company is supported by an extensive global network of analysts.
Since its launch in 1999, FocusEconomics has established a solid reputation as a reliable source for timely and accurate business intelligence among Clients from a variety of industries, including the world's major financial institutions, multinational companies and government agencies.

For more information, see: www.focus-economics.com

TRADERS' media is a boutique publishing house which specialises in education on investments and trading. It was founded in May 2002 and since then there have been produced four monthly editions in German, Greek, Italian and Spanish.
The most up to date information on technical analysis, but also on mathematical and psychological aspects of trading, are presented every month through articles and interviews. TRADERS' has been repeatedly voted "the best magazine for investors" in the UK. Topics cover a vast array, from intraday and swing trading to position management, in many asset classes. Besides its monthly publication, the company also produces customised editions for big banks and brokers worldwide

For more information, see: www.traders-mag.gr or www.traders-mag.es or www.traders-mag.it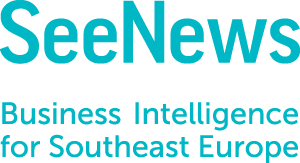 SeeNews is an independent one-stop-shop provider for business information and market intelligence for Southeast Europe. For over 15 years we have given a 360-degree perspective on 11 promising economies, so businesses can make informed decisions.
The integrated portfolio of services comprises, industry analyses, reports, company profiles, business and economic news monitoring and analysis of traditional and social media and annual rankings (TOP 100 SEE). Above all, SeeNews offers expert research on-demand based on the client's criteria. The company's clients include IBM, Uniqa, HypoNoe Group, Lexis Nexis, and Buraeu van Dijk, among others.

For more information, see: www.seenews.com