Premium Sponsors
---

Sareb was founded in November 2012 to help clean up the Spanish financial sector and, in particular, the banks that became financially distressed as a result of their excessive exposure to the real estate sector.
The Memorandum of Understanding (MoU) signed by the Spanish Government in July 2012 with its European partners established the creation of Sareb as one of the conditions for receiving financial aid. The agreement stipulated that a company had to be created to manage the real estate assets transferred from the distressed banks, in order to reduce their risk levels and carry out an orderly divestment of the distressed assets.
We received some 200,000 assets valued at €50,781 million, of which 80% were developer loans and 20% real estate assets. The majority of our share capital is privately owned (55%), while 45% is in the hands of the FROB - Fondo de Reestructuración Ordenada Bancaria (Fund for Orderly Bank Restructuring).
For more information, see: www.sareb.es/en_US


Cuatrecasas is a law firm present in 12 countries. We have 1000 lawyers, organized by business and industry-specific practice areas, who provide the knowledge and experience of the business law specialties applicable in each case, with a sectoral approach.
The Finance Group is highly regarded for handling distressed debt transactions: acquisition of corporate debt, loan portfolios and restructuring debt processes in Spain. Cuatrecasas' Finance team advises distressed/special situation funds (as purchaser) and financial institutions (as seller) in many significant deals. Year after year, international directories rank the Finance specialties in 1st tier.

For more information, see: www.cuatrecasas.com
Iberian Partner
---

Uría Menéndez is one of the most prestigious and innovative international law firms offering professional services of the highest quality.
Their capacity for innovation, profound analysis of the law and unwavering respect for deontological ethics have made them one of the leading firms across the Iberian and Latin American markets.
With almost 600 lawyers working in 16 different offices located in the most important financial centres of Europe, the Americas and Asia, they're able to fully represent clients across the globe.
For more information, see: www.uria.com

European Partner
---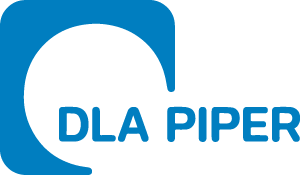 DLA Piper is a global law firm with lawyers located in more than 30 countries throughout the Americas, Europe, the Middle East, Africa and Asia Pacific, positioning us to help companies with their legal needs anywhere in the world.
We strive to be the leading global business law firm by delivering quality and value to our clients.
We achieve this through practical and innovative legal solutions that help our clients succeed. We deliver consistent services across our platform of practices and sectors in all matters we undertake.
For more information, see: www.dlapiper.com
Specialist Sponsor
---

As financial institutions around the world continue to focus on deleveraging their balance sheets, Allen & Overy has been at the forefront of the market, advising both governments, buyers and sellers of NPLs and we are well placed to setup and manage the legal aspects of SPVs for this purpose.
We are considered to be the premier firm across a range of banking and capital markets products and are able to bring together teams from across our leading practices in complementary areas such as funds, regulatory, debt capital markets, derivatives and securitisation to cover every aspect of a proposed transaction.
For more information, see: www.allenovery.com

Spanish Asset Managemet Partner
---

Hispania Asset Management was founded in 2013 and since then has been managing Secured (mainly Corporate & SME) and Unsecured NPLs as well as REOs portfolios for different investors with circa € 2Bn under management today.
The company has its operational center in Madrid with a Team of 50 professionals, it's completely independent and performs full asset management services: from due diligence, portfolio valuation and modelling to special servicing for a wide variety of asset classes (CRE, Corporate & SME, Residential, Operating assets).
For more information, please contact Lucas Pico –
Technology Partner
---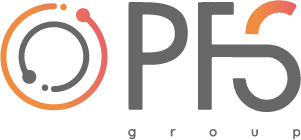 PFS Group
For more information, see: www.pfsgroup.es

Debt Purchaser & Servicing Partner
---

Intrum
For more information, see: www.intrum.com

Block Sponsor
---

At Okuant, we specialise in the comprehensive acquisition and management of real estate for financial institutions and developers. Our goal is to provide maximum profitability with minimum risk. Our technology and market knowledge allows us to find and value opportunities in real time. We begin the process with optimal purchase negotiation and add value with refurbishments and sales management of non-liquid assets.
We deal with:
Distressed assets (NPL's and REO's.
High risk homes (any condition or legal situation)
Rented residential (except Old Rents).
Untitled residential properties.
Buildings and new developments under construction.
For more information, see: www.okuant.com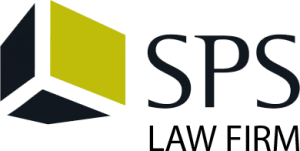 SPS has a broad and extensive experience in the support and handling of Banking and Finance related litigation. We pride ourselves not only in being able to provide a full scope legal assistance of transactional and regulatory operations, but also to present a solution to debt emergent issues, such as refinancing, debt restructuring, restructurings and insolvency.
In relation to NPL and REOs, SPS advises buyers and sellers in the best strategies to be implemented, with detailed and accurate due diligences of the portfolios, NDA, SPA and debtor/creditor negotiations. SPS also gives support in evaluating any legal implications of specific initiatives that should be followed throughout all the stages of the operations, right from the get-go until the signing and closing of the deal.
For more information, see: www.spsadvogados.com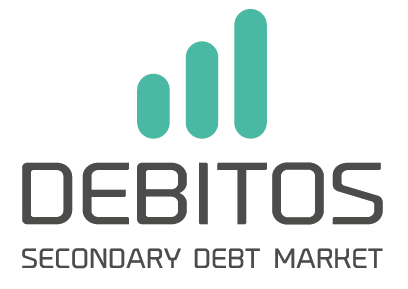 Debitos is a financial technology company and Europe´s leading secondary online marketplace for debt- and real estate sales.
Through its auction-based online transaction platform banks, corporates and funds can sell their debts (loans, claims & real estates) to specialized investors.
For more information, see: www.debitos.com
Standard Sponsors
---

Bird & Bird is an international law firm which supports organisations with technological change and the digital world. We combine exceptional legal expertise with deep industry knowledge and refreshingly creative thinking, to help clients achieve their commercial goals.
We have over 1300 lawyers in 29 offices across Europe, the Middle East, North America and Asia-Pacific, as well as close ties with firms in other parts of the world.
For more information, see: www.twobirds.com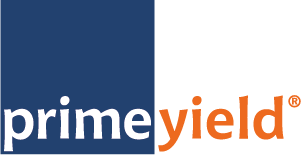 Established in 2005, Prime Yield delivers valuation, research and advisory/consultancy services and has been focusing on the NPL&REO market, specializing in Portugal and Brazil.
Value generation for our clients.
Thinking about the players (buy and sell) who want to be actively involved in the transaction of this type of assets, the company created the Prime AVM & Analytics, an advanced technological solution that allows NPL's investors and sellers to have property valuations in a fast, simple and reliable way both for single assets or entire portfolios (RESI or CRE). Prime Yield is regulated by RICS and has REV members at the team.
For more information, see: www.prime-yield.com and nplreo.prime-yield.com.br
JLL (NYSE: JLL) is a leading professional services firm that specializes in real estate and investment management. Our vision is to reimagine the world of real estate, creating rewarding opportunities and amazing spaces where people can achieve their ambitions. In doing so, we will build a better tomorrow for our clients, our people and our communities. JLL is a Fortune 500 company with nearly 300 corporate offices, operations in over 80 countries and a global workforce of 86,000 as of June 30, 2018.
JLL has been operating in Spain since 1987 through its offices located in Madrid and Barcelona. Over 450 JLL professionals work closely with the firm's teams around the world to implement the most sophisticated professional practices in the local real estate market, offer customised advisory services with high added value and provide industry-leading services. JLL is the brand name, and a registered trademark, of Jones Lang LaSalle Incorporated.
For more information, see: www.jll.com
DebtX - The Debt Exchange is the world's premier, full-service loan sale advisor for commercial, consumer and specialty finance debt.
DebtX operates the largest online marketplace for loan sales, serving commercial banks, investment banks, insurance companies, and government sponsored enterprises. DebtX's innovative deal management platform and loan sale process maximize proceeds and have been assessed and approved by many of the world's most sophisticated financial institutions for functionality, security and privacy.
DebtX provides valuation and analytics services, including objective mark-to-market loan valuations using unique pricing models that incorporate data from hundreds of thousands of loans.
For more information, see: www.debtx.com
Gesvalt is an independent company specializing in Advisory and Valuation for all types of activities in the areas of real estate, finance and industry. We also offer comprehensive real estate project management and advisory in investment and divestment processes.
Solvency, expertise, capillarity and professionalism have made Gesvalt the strategic partner of a large number of companies and Administrations with the objective of successfully developing large corporate operations.
Gesvalt is fully committed to its clients' business trajectory and development through the provision of advisory, valuation and analysis services in the areas of real estate, finance and industry.
For more information, see: www.gesvalt.com
Eneas Alternative Investments is an independent firm dedicated to investing in unique high return opportunities in Spain.
We are headquartered in Madrid as we only invest in Spain and in two type of alternative products: PE & RE. Each platform has its own dedicated team seeking high return domestic opportunities.
The private equity team focuses in growth opportunities in the Spanish lower mid-market. The partners target companies generating less than €3m of EBITDA and seek to invest between €5m to €10m per company to acquire majority in order to hold control and to drive value.
The real estate team takes a value-oriented approach and will invest in assets located in primary and secondary cities. The partners begin with an in-depth market analysis to identify asset classes, geographies and capital structure they believe will outperform in the current economic environment and generate returns above 15% IRR. For that to be achieved, they search for value-added opportunities through the acquisition of the asset or its debt (NPL).
For more information, see: www.eneasai.com

CBRE Loan Services (CBRELS) is an integral part of CBRE Capital Advisors, a team that offers independent capital markets advice founded on deep financial expertise and global real asset insight.
The Loan Advisory team, part of CBRELS advises on the sale, acquisition, valuation and workout of both performing and non-performing loans. The team has acted as loan sale advisor and buy side advisor on Europe's most high profile NPL portfolios and advised on over €59bn of loan sales transactions globally. The team is strongly positioned to provide large and small financial institutions with advisory services focusing on maximising value and recoveries with regards to all real estate loan and asset types.
For more information, see: www.cbre.com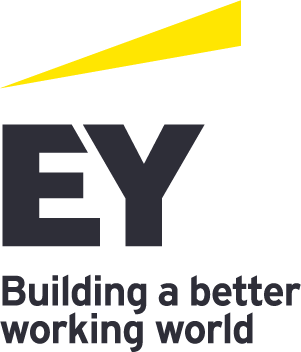 EY is a global leader in assurance, tax, transaction and advisory services. The insights and quality services we deliver help build trust and confidence in the capital markets and in economies the world over.
We develop outstanding leaders who team to deliver on our promises to all of our stakeholders. In so doing, we play a critical role in building a better working world for our people, for our clients and for our communities.
For more information, see: www.ey.com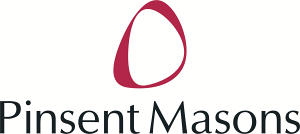 Pinsent Masons is a 5 sector focussed global law firm and one of those sectors is Real Estate. Our strategy is to invest in areas that connect our clients to where they want to do business. We have acted for Spanish clients internationally for many years. Our clients and their businesses led us to Madrid. Our Spanish office is in the heart of Madrid, centrally located to service the needs of businesses and investors, both nationally and internationally. Our Spanish team offers a local service enhanced by the skills and resources of over 1,800 lawyers operating across Europe, Africa, the Middle East, China and the Asia Pacific region.
Whether you are an international company, institution or individual investing and operating in Spain, or a Spanish client requiring advice on local, regional and international matters, our team combines local knowledge with international experience, connections and reach, to help you achieve your business objectives.
For more information, see: www.pinsentmasons.com

Versus Capital
For more information, see: www.versuscapital.es
Associate Sponsors
---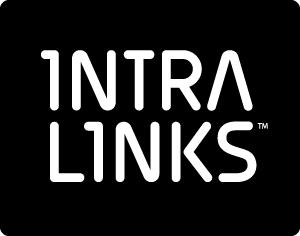 Intralinks® Holdings, Inc. is a leading global technology provider of secure content collaboration solutions supporting NPL transactions.
For 20 years Intralinks has been serving the debt capital markets community with one of the most widely used loan platforms for deal and document management.
Intralinks provides government agencies, advisors and brokers with the tools they need to streamline the debt divestiture process from pitch to sale. With Intralinks, NPL teams can maximize their proceeds by executing deals faster.
Intralinks is the most trusted Virtual Data Room provider, with a track record of enabling high-stakes transactions valued at $28.1+ trillion.
For more information, see: www.intralinks.com


Hipoges Iberia
Founded in 2008, HipoGes is one of the leading Asset Management platforms in Southern Europe for distressed assets with over €10 billion of assets under management. We manage a broad spectrum of assets including: residential mortgages, corporate & SME loans, Commercial Real Estate, unsecured loans, government & corporate receivables, and REO portfolios.
The services are provided along the whole investment cycle from due diligence to loan servicing and legal enforcements. With offices in Spain, Portugal, Greece and Italy and circa 250 employees, HipoGes is ranked "Above Average" as residential mortgage special servicer and "Average" as CRE special servicer by S&P.
For more information, see: www.hipoges.com
Multigestión Iberia is a leading service provider with 250 professional agents, offering flexible and tailored collection solutions to Banks, Financial Institutions, Investors, Utilities, Large and Medium Enterprises, in Spain and Portugal.
Our expertise covers all levels of collection and types of products including performing and non-performing loans, unsecured, secured, mortgage, auto finance and leasing to individuals, public sector and SMEs.
A dedicated team is assigned for each portfolio to optimize collection efficiency and quality.
Our collection actions are managed through a flexible and automatic workflow adapted to your company requirements and debt typology with almost no limitation.
For more information, see: www.multigestion.es

Finsolutia is a leading Fintech company in Iberia, offering independent loan and Real Estate management services through innovative business processes and disruptive proprietary technology.
It was the first to have been rated successfully by Standard & Poor´s (S&P) for 7 consecutive years in Spain and only rated in Portugal, with an overall "Above Average" rating as Special Servicer of Residential Mortgages.
Our independence, extensive market experience and sound track record, permits us to provide unbiased advice that aligns with our clients' business strategies, range of risk appetites and return requirements.
For more information, see: www.finsolutia.com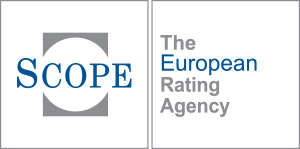 Scope Group and the leading EU-based provider of independent ratings, research and risk analysis solutions across all asset classes. The Scope Group is based in Berlin and has offices in Frankfurt, London, Madrid, Milan, Oslo and Paris. The core brand Scope Ratings offers clients opinion-driven, forward-looking and non-mechanistic credit risk analysis and contributes to a greater diversity of opinions for institutional investors.
Scope Ratings is a credit rating agency registered in accordance with the EU rating regulation and operating in the European Union with External Credit Assessment Institution (ECAI) status.
For more information, see: www.scoperatings.com
Supporter
---

Aura REE is a leading advisor on portfolio valuation in Spain, Portugal and Italy. Our success is based on a proprietary RE platform with more than 45 million comparables, our data-driven approach to understand the market and a group of highly-skilled professionals with full knowledge of the RE market. Since 2009 we have valued more than €50 billion worth of real estate. Our focus is to help our clients on portfolio valuation, stratification and selection, RICS asset class valuation, land viability plans, hotel repositioning, tailor made market research analysis and any RE related matter.

For more information, see: www.auraree.com
Media Partners
---

Global Banking & Finance Review is a leading Online and Print Magazine, which has evolved from the growing need to have a more balanced view, for informative and independent news within the financial community. Our experienced contributors provide this quality and in-depth insight in a clear and concise way, providing leading players and key figures with up to date information within the finance sector.. Read in over 200 different countries and ranked below 15,000 globally by Alexa across billions of websites.
For more information, see: www.globalbankingandfinance.com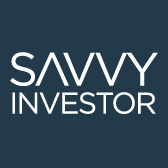 Savvy Investor is a professional resource hub for institutional investors and fund managers, curating the best investment articles and white papers from around the globe. The research library is made up of 50 topics, including a section enabling investment professionals to instantly access the latest Debt and Credit Outlook white papers and a directory of investment conferences
Savvy Investor is entirely free to use, and the site's members have access to a Research Library of over 17,000 white papers. Companies enhance their reputation by publishing research and managing their company page in the Company Directory, which again is free of charge.
For more information, see: www.savvyinvestor.net


FocusEconomics is a leading provider of economic analysis and forecasts for 127 countries in Africa, Asia, Europe and the Americas, as well as price forecasts for 33 key commodities. The company is supported by an extensive global network of analysts.
Since its launch in 1999, FocusEconomics has established a solid reputation as a reliable source for timely and accurate business intelligence among Clients from a variety of industries, including the world's major financial institutions, multinational companies and government agencies.

For more information, see: www.focus-economics.com

Iberian Lawyer is a bi-monthly publication printed and online which encompasses all the up-to date, relevant news in the international business and legal world. It is the only in-depth source of information for lawyers who advise international business interests in Spain and Portugal as well as the increasingly global interests of Iberian businesses around the world.

For more information, see: www.iberianlawyer.com

Confidencial Imobiliário (Ci) is the only source in Portugal regarding statistics on residential transaction prices. It's an independent magazine, specialized in producing and publishing residential statistics. It owns a database named SIR that gathers the individual transactions from almost all main RE agents and developers.
Its data is quoted by the ECB, Bank of Portugal and the Bank for International Settlements, and is used by all major banks, both to address supervision rules and to manage NPL portfolios.
Ci also publishes the only statistics about residential rents, allowing investors to estimate implicit yields and support portfolio valuations.
For more information, see: www.confidencialimobiliario.com


TRADERS' media is a boutique publishing house which specialises in education on investments and trading. It was founded in May 2002 and since then there have been produced four monthly editions in German, Greek, Italian and Spanish.
The most up to date information on technical analysis, but also on mathematical and psychological aspects of trading, are presented every month through articles and interviews. TRADERS' has been repeatedly voted "the best magazine for investors" in the UK. Topics cover a vast array, from intraday and swing trading to position management, in many asset classes. Besides its monthly publication, the company also produces customised editions for big banks and brokers worldwide

For more information, see: www.traders-mag.gr or www.traders-mag.es or www.traders-mag.it