Premium Sponsor
---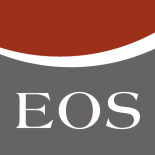 The EOS Group is one of the leading international providers of customised financial services. Its core business is receivables management. EOS stands for high-quality debt collection in order to protect creditors as well as consumers. With over 8,500 employees and more than 50 subsidiaries, EOS provides services for 20,000 clients in more than 25 countries around the world.
By being connected to an international network of partner companies, the EOS Group offers customers access to resources in more than 140 countries on all continents. The key target sectors are banking, insurance, utilities, telecommunications and IT companies.
For more information, see: www.eos-solutions.com

Legal Partner
---

Lombardi Segni e Associati is one of the leading Italian firms in the area of litigation and corporate law.
The over 100 professionals operating in our Milan and Rome offices distinguish themselves for outstanding expertise, experience, dedication, versatility and flexibility.
The Firm advises numerous Italian and international companies and groups, banks and insurance companies, investment funds and institutions. The Firm also specializes in assistance to individual clients and families wishing to optimize the structure of their assets carrying out family governance and private wealth matters, or involved in particularly complex disputes.
For more information, see: www.lsalaw.it
Innovation Partner
---

Founded in 2007 by Luigi Frascino and one of the only remaining independent special servicers on the market, CNF now has 3.0bn of debt under management and 70% market share as servicer of debt linked to non-life insurance contracts, a staff of 155 asset managers and 24 lawyers fully dedicated to credit collection.
After achieving a leadership position in its core market, CNF leveraged its know-how and advanced IT system to offer special servicing to financial institutions, as well as invest as principal in Italian NPL portfolios. In 2017 CNF completed its strategic positioning in the alternative investments landscape, launching Zeus One Squared (Z1S), a fully integrated advisory platform aimed at significantly innovating the Italian NPL market through fintech solutions designed for institutional investors.
For more information, see: www.cienneffe.com
European Partner
---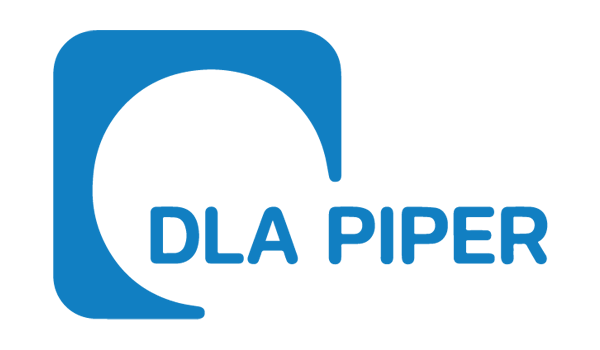 DLA Piper is a global law firm with lawyers located in more than 30 countries throughout the Americas, Europe, the Middle East, Africa and Asia Pacific, positioning us to help companies with their legal needs anywhere in the world.
We strive to be the leading global business law firm by delivering quality and value to our clients.
We achieve this through practical and innovative legal solutions that help our clients succeed. We deliver consistent services across our platform of practices and sectors in all matters we undertake.
For more information, see: www.dlapiper.com
Asset Management Partner
---

Phoenix Asset Management is an Italian (115 registered) special servicer focused on underwriting, pricing and management of secured and unsecured non-performing loan ("NPL") and Unlikely to Pay ("UTP") portfolios. Phoenix currently manages circa €9bln of AUM across a variety of Italian NPL and UTP portfolios, with a primary focus on mid-ticket (SME) corporate debt exposure, having a high level of legal complexity and true workout requirements.
The company provides pre and post-acquisition support to local and International investors, as well as certain ancillary functions including in-house legal support, single name DPO negotiations, sourcing and pricing, specific real-estate linked and repossession strategies (REO) and corporate restructuring transactions.
For more information, see: www.phoenix-assetmanagement.com
Block Sponsors
---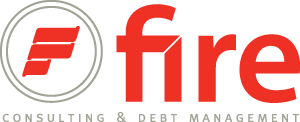 FIRE Spa
Born in 1992, Fire is the Italian leading company in credit collection and management. With a turnover of 40 million in 2017 and over 2000 resources on the Italian territory, the company offers end-to-end high added value services to banks, financial institutions, utilities, telcos, public administrations and institutional investors willing to buy non-performing loans portfolios of any asset class (secured and unsecured).
Cutting-edge technologies and engineered, lean processes applied to collection strategies, business intelligence-driven operations, a strong internal control structure to ensure compliance with an ever-changing regulatory environment and high level training, make Fire a top performer and a trend setter in the debt recovery market.
For more information, see: www.firespa.it

FICO powers decisions that help people and businesses around the world prosper. Founded in 1956 and based in Silicon Valley, the company is a pioneer in the use of predictive analytics and data science to improve operational decisions.
Using FICO solutions, businesses in more than 100 countries do everything from protecting 2.6 billion payment cards from fraud, to helping people get credit, to ensuring that millions of airplanes and rental cars are in the right place at the right time.
For more information, see: www.fico.com
Standard Sponsor
---
Mazars is an international, integrated and independent organisation specialising in audit, advisory, accounting, tax and legal services. The Group operates in 79 countries and draws on the expertise of 18,000 professionals to assist companies – major international groups, SMEs, private investors – and public bodies at every stage of their development.
At Mazars we believe the best strategies are driven by collective intelligence. We see it as our responsibility to independently advocate financial and operating models that promote stability, quality, transparency, confidence and sustainable growth.
We believe in customised solutions, addressing each of our client's challenges with a dedicated team of experts combining local market knowledge and global technical expertise.
For more information, see: www.mazars.com


Duff & Phelps REAG offers professional and independent specialist consulting to the real estate sector. Over time REAG has established itself as leader in the fields of valuation and property consulting services. REAG is a division of Duff & Phelps. Duff & Phelps is the premier global valuation and corporate finance advisor with expertise in complex valuation, disputes and investigations, M&A, real estate, restructuring, and compliance and regulatory consulting.
The mission of REAG is the creation of value by means of the analysis of scenarios, the formulation of strategies and the application of proven methodologies. REAG provides wide-ranging services for the development and management of single assets or property portfolios in a logic of Global Network and Local Consulting.
For more information, see: www.reag-dp.com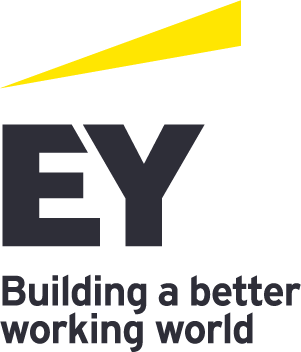 EY is a global leader in assurance, tax, transaction and advisory services. The insights and quality services we deliver help build trust and confidence in the capital markets and in economies the world over.
We develop outstanding leaders who team to deliver on our promises to all of our stakeholders. In so doing, we play a critical role in building a better working world for our people, for our clients and for our communities.
For more information, see: www.ey.com
Associate Sponsors
---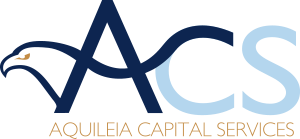 Aquileia Capital Services
Aquileia Capital Services is a financial intermediary included in the Register pursuant to art. 106 of TUB (Italian Banking Consolidated Law) and is specialised in the management of both performing and non-performing loans, as well as of real estate assets. The company is well-established in its territory and relies on high-skilled staff.
Aquileia Capital Services S.r.l. offers a full range of services, following processes in every phase of their life-cycle. Aquileia Capital Services S.r.l. has a solid experience in the industrial and retail segments, as well as in the field of financial lease, which distinguishes it from other players.

For more information, see: www.aquileiacapital.com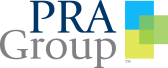 PRA Group was created as a U.S. consumer debt-buying and collections company, headquartered in Norfolk, Virginia. It started in 1996 as Portfolio Recovery Associates and over time and by design, has expanded and diversified throughout its 20-plus year history. PRA's services and subsidiary companies returns capital to banks and other creditors to help expand financial services for consumers.
The company became PRA Group in 2014 with an expansion across Canada and Europe. Today, the company is a global leader employing 5,100 employees in the Americas and Europe, collecting in 16 countries, 12 languages and 11 currencies.
For more information, see: www.pragroup.com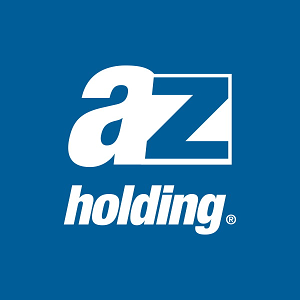 AZ Holding is an independent Full Credit Servicer specialized in NPL management across all assets classes (corporate, unsecured and real estate). We coordinate our collection channels and integrate public and private information in order to define the most effective collection strategy and ensure the highest performance to our Clients (major national financial institutions, international funds, utility companies and servicers).
AZ Holding is able to combine: info-providing, asset class and collection to ensure flexibility in action and excellent performance. AZ Holding has assets for over 600mln euro currently under management.
For more information, see: www.azholding.it/en
Summa Service, provider of a full set of services for securitizations, is an independent Italian Servicer not connected in any way to direct investors. Its organizational structure, made up of professionals skilled in the securitization market, guarantees the maximum level of performance, confidentiality and personalized service for the client.
For more information, see: www.summaservice.it

Sefin S.p.A. is a leading outsourcer providing innovative IT and consulting services for 300+ Clients located in Italy and in several other European countries.
Since its establishment in 1981, Sefin has been focusing on the financial industry and developing specific applications devoted to NPL, Master and Special Servicing; Factoring and Leasing; regulatory reporting; and document management.
Our multi-discipline teams of consultants, developers and designers collaborate on challenging projects to deliver cutting-edge solutions that allow our Clients to focus on their core competencies.
For more information, see: www.sefin.it
Supporter
---

Aura Real Estate
Leading Real Estate advisor on portfolio REO & NPL valuations in south Europe with offices in Madrid, Lisbon and Milan. More than 12 billion euros and 100+ projects valued in 2016 and more than 5 bill. transacted. Data driven approach with a proprietary valuation platform with more than 30 million data and over 1 million of transaction closing prices. RICS certified company with large expertise in all asset classes.

For more information, see: www.auraree.com
Media Partners
---

BeBeez is a news provider focused on private capital and alternative assets issues in Italy, such as private equity, venture capital, private debt, equity crowdfunding, infrastructures, non-performing loans and real estate.
BeBeez is an online newswire registered with the Milan Court and is an idea by Stefania Peveraro. It was born in March 2013 thanks to support from the Italian Association of Private Equity and Venture Capital and MF Milano Finanza.
Starting March 1st 2016 BeBeez is published by EdiBeez srl which is also the publisher of CrowdfundingBuzz.it. EdiBeez has been founded by Stefania Peveraro and co-founded by 4 other partners.
For more information, see: www.bebeez.it/en

Global Banking & Finance Review is a leading Online and Print Magazine, which has evolved from the growing need to have a more balanced view, for informative and independent news within the financial community. Our experienced contributors provide this quality and in-depth insight in a clear and concise way, providing leading players and key figures with up to date information within the finance sector.. Read in over 200 different countries and ranked below 15,000 globally by Alexa across billions of websites.
For more information, see: www.globalbankingandfinance.com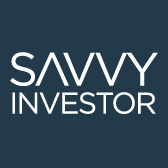 Savvy Investor is a professional resource hub for institutional investors and fund managers, curating the best investment articles and white papers from around the globe. The research library is made up of 50 topics, including a section enabling investment professionals to instantly access the latest Debt and Credit Outlook white papers and a directory of investment conferences
Savvy Investor is entirely free to use, and the site's members have access to a Research Library of over 17,000 white papers. Companies enhance their reputation by publishing research and managing their company page in the Company Directory, which again is free of charge.
For more information, see: www.savvyinvestor.net


FocusEconomics is a leading provider of economic analysis and forecasts for 127 countries in Africa, Asia, Europe and the Americas, as well as price forecasts for 33 key commodities. The company is supported by an extensive global network of analysts.
Since its launch in 1999, FocusEconomics has established a solid reputation as a reliable source for timely and accurate business intelligence among Clients from a variety of industries, including the world's major financial institutions, multinational companies and government agencies.

For more information, see: www.focus-economics.com