TRANSFORMACE
14th of February 2020, Prague
Digital Transformation in the Financial Services Sector
The Financial Services industry is facing a series of considerable challenges including stiff competition from innovative new companies and disruption of traditional values and services. In response, the industry must urgently adopt new technologies including BigData, AI, Machine Learning and Blockchain.
The second edition of 'Transformace' will once again discuss the most up-to-date topics in digital transformation in the Financial Services market, featuring leading Czech and Slovak Banks, Insurance, BigTech, FinTech and InsurTech companies.
This event was great, the quality demonstrated by the large number of delegates. Well structured, fast paced and at a great location. Keep it up!
Vlastimil Nigrin, Member of the Board of Directors and Deputy General Manager, Hypoteční banka
All sessions in Czech unless otherwise stated in the programme.
Media Partners
Speakers include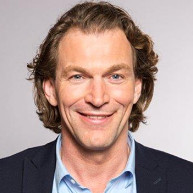 Albert Piet van Veen
COO & Board Member
MONETA Money Bank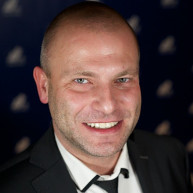 Peter Golha
Head of Retail Products Division
Tatra banka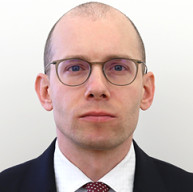 Michal Vodrážka
Head of Payments Regulation and Financial Innovations Division
Czech National Bank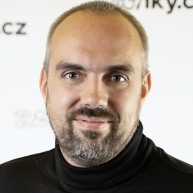 Pavel Novák
CEO
Zonky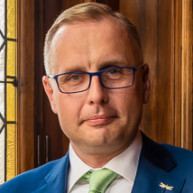 Filip Hanzlík
Leading Lawyer
Czech Banking Association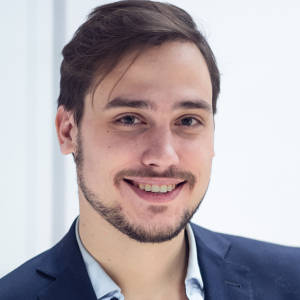 Dominik Stroukal
Chief Economist
Roklen

This event last year
This event last year attracted 18 Czech and Slovak banks, 12 insurance companies, 24 FinTechs, 17 legal and consultancy firms and 215 delegates in total.
We have attended dozens of similar events in the Czech Republic but Transformace 2019 was by far the best.
Jan Šovar a Ondřej Mikula, Partners and Lawyers, FINREG PARTNERS
About SmithNovak
Our events create opportunities to meet business partners, exchange experience, make new contacts and increase company visibility. Our strength is the ability to identify industry-specific topics, secure leading market players and examine the latest trends, enabling us to deliver quality content and a rewarding event experience to our clients.

Programme
All sessions in Czech unless otherwise stated in the programme.
Block 1: Czech and Slovak Market Update
09:00
Digital Transformation in numbers: How Has the Financial Services market Really Changed?
09:15
Panel Discussion
Czech vs. Slovak digital transformation - what new developments has the market experienced in the last year? What can we learn from each other and where can we find inspiration?
How do European regulations, led by PSD2, transform the digitisation of financial services? Are market players sufficiently open and ready for full implementation?
What does the introduction of the banking identity mean for the Czech market and are banks ready to use its full potential? What is the situation in Slovakia?
What impact will the simplification of the on-boarding process as a result of BankID have on customer loyalty? How to survive customer churn and the battle to retain clients?
How is digitisation changing the insurance industry and insurance products? Is the market ready to open itself to new FinTechs and InsurTechs?
Block 2: Bank ID: Impact on the Market
10:45
BankID: How to Make the Most of Its Potential?
11:00
Panel Discussion
How will bank identity transform the financial services sector? Is the market prepared and ready?
Is there good communication between all players across the entire financial industry? How fast will full implementation be?
Are Czech clients ready to use BankID? Does the Czech market have the potential for blanket employment of digital identity?
How do banks prepare for the consequences? Can BankID lead to loss of client loyalty and ultimately, transformation of traditional banks?
Block 3: Digital Transformation as a Change of Mindset
12:00
Digital Transformation Is Done. What Is the Next Step?
12:15
Panel Discussion
Does the Czech financial services market already believe in the power and necessity of digital transformation, or is it perceived as an inconvenient must?
Where are the opportunities for significant cost reduction?
What, if any, has been the real impact of a shift towards agile management?
Are traditional financial services institutions still maintaining their position as the most active players in the market, or is the FinTech scene already catching up?
Block 4: Conversational AI in Financial Services
14:00
AI & Machine Learning: A Recipe For Effective Cost Reduction
14:15
Cyber(un)security - The Dark Side of Artificial Intelligence?
14:30
What is the Future of Conversational Banking?
14:45
Panel Discussion
Why has the debate on artificial intelligence in financial services recently become less prominent? Is it already a regular part of processes or is it still not ready for wider practical use?
Where does the Czech/Slovak market use of AI conversational technologies stand in relation to the rest of the EU? How big is the barrier resulting from that the complexity of the Czech and Slovak languages?
What direction will AI in the banking and insurance industry take in the near future? What opportunities and new threats await the financial market?
Block 5: Open banking vs. reality
15:45
Case Study: FinTech Life Before And After PSD2 License
16:05
Panel Discussion
How open is Czech banking and is it perceived as an opportunity or as an unwanted breach of personal space?
Is there good communication between FinTechs, banks and the Regulators? Can we expect a unification of API interfaces and the data provided by banks?
What is the main benefit of open banking market players? Should financial services open beyond their responsibilities?
How open is the Czech client? Are they willing to share their data with a non-banking company for an interesting product?
Participants last year included
Venue
Andel's Hotel Prague
Stroupežnického 21
150 00 Prague 5
Web | Map
Located in the popular 'Andel' district, the Vienna House Andel's Prague stands for design, modern architecture and a warm welcome. Ideally suited for business travellers and holiday makers alike, both the hotel itself and the apartment complex are surrounded by cool shops, boutique stores and trendy restaurants, and the Old Town is within a walking distance.
Book a discounted room at the Andel's Hotel Prague taking advantage of preferential rates we have negotiated:
Please use this online form.
Delegates will include
companies
Banks
Building Societies
Insurance
Leasing
FinTechs, Start-ups
Consumer Credit
Alternative Lenders
Consultancies
Legal Firms
departments
Operations
Digital Transformation
Change Management
Risk Management
Recovery
Distribution
Product Management
Compliance
Security and Fraud
IT and Development
Claims
Registration
Price
Special offer: 3 for 2
Register two delegates and get a third for free using code 'T32' in the 'Note' field of our Online Booking Form.
This discount is only available when all three delegate names are listed in ONE online booking/registration form, and cannot be claimed retrospectively or combined with other offers.
Price includes
Entrance to the conference venue
Access to the Conference App
Refreshments including drinks
Lunch
Payment
To buy places for this event, you can choose between a simple Bank Transfer and payment by Credit Card using PayPal (contact us for details).
Note: all Bookings made during the last 14 days prior to the event must be paid immediately by credit card using PayPal. If any payments have not been received prior to the Event, admission will be refused.
Processing of Personal Data
The delegates listed in the Booking Form agree to SmithNovak processing their personal data for the specific and limited purpose of attending this SmithNovak event only. Such data may include; name, job title, company name, email address, telephone number, a profile photo and a quote or comment in relation to the event. All data collected will be processed in line with the terms and conditions of SmithNovak's Privacy Policy.
Other Terms and conditions
On completion of a SmithNovak Booking Form an invoice will be issued requiring payment within 14 calendar days, unless otherwise specified by separate agreement such as a Sponsor Contract. Payment can be made by bank transfer or with a Credit Card by PayPal. Interest will be charged on all overdue payments at 5% per year above commercial bank base rates accruing daily until the date of actual payment and being compounded quarterly and payable on demand.
If Registration is made during the last 14 days prior to the event, payment must be made by Credit Card using PayPal only, and must be received prior to the commencement of the Event. If payment has not been received prior to the Event, admission will be refused.
Unless otherwise specified in a separate agreement, for cancellations made 30 calendar days or more before the conference date, no charges will apply. For cancellations made 29 days or less before the event, full payment of the delegate fee is due. Full payment is also required for no-shows. Substitution of participants by colleagues or moving to other SmithNovak events is possible by prior written agreement only. Changing the venue, content or timing of the program of this event due to reasons beyond our control are not deemed as grounds for a refund of registration fees.

SmithNovak reserves the right to postpone or cancel this event for any reason whatsoever, in which case, all registration fees will be fully refunded. SmithNovak is not responsible for any additional expenses incurred by participants including accommodation or travel expenses. In the event of a terrorist, weather or other incident preventing the event taking place, SmithNovak reserves the right to retain 50% of the registration fee as a contribution towards administrative and other costs associated with the organisation of the event.
SmithNovak reserves the right to alter or modify the advertised speakers and/or topics if necessary without liability. Any substitutions or alterations will be updated in joining information as and when the information is available.