Free webinar
Distressed RE:
NPL & REO Portfolios, Single Tickets
9 May 2023, 16:00 CET
Sponsored by
Hosted by SS&C Intralinks in cooperation with SmithNovak, you are invited to attend a short, free webinar featuring six industry specialists, discussing the current Distressed Real Estate market, including REOs, NPLs and Single Tickets.
Complete our Online Registration Request Form here to reserve your place! Panellists to be published closer to the event's date.
Panellists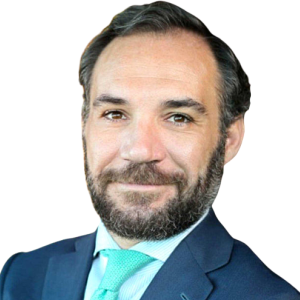 profile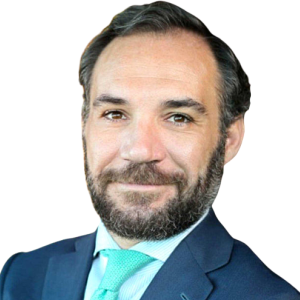 Alvaro Alonso ArroyoPartner Strategy & TransactionsEYSpain
Álvaro is a Partner within EY's Financial Services advisory practice in the area of Strategy and Transactions, focusing on Portfolio Solutions and Restructuring services.
He joined EY in July 2020 and prior to that he was Managing Director and Partner for more than 18 years in Irea Corporate Finance and Colliers International providing financial and strategic advisory services in the Real Estate M&A market, leading the areas of NPLs & REOs portfolio advisory, debt restructuring and Insolvency.
Alvaro has a deep knowledge about the whole range of services related to NPEs in both sell and buy side. These includes asset and loan valuation, underwriting strategies, structuring, negotiation and strategic servicing.
Alvaro Alonso Arroyo
Partner Strategy & Transactions
EY
Spain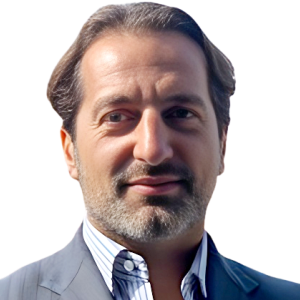 profile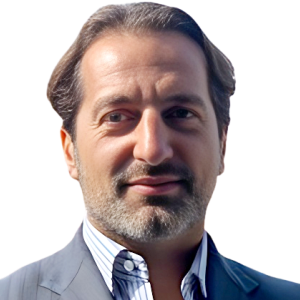 Alessandro EspositoSenior Portfolio Manager: European Special SituationsSC LowyItaly
Alessandro Esposito is Senior Portfolio Manager: European Special Situations at SC Lowy, he's also responsible for running SC Lowy's investments and operations in Italy and is a Board Member of Solution Bank, a banking entity acquired by SC Lowy in 2018 for which Mr. Esposito was instrumental in the turnaround.
He has approximately 25 years of financial markets experience, 20 of which spent in different positions in distressed and special situations, based mainly in London, UK. Over the years he has focused on EMEA investments (with a focus on Italy), but has experience also in US bankruptcies and restructuring procedures.
Previously he was Managing Director and Portfolio Manager at Fortress Investment Group, Co-Founder and Portfolio Manager at Sothic Capital Management and Portfolio Manager in the Proprietary Positioning Business of JPMorgan.
He has a degree in Economics from Bocconi University with Summa cum Laude.
Alessandro Esposito
Senior Portfolio Manager: European Special Situations
SC Lowy
Italy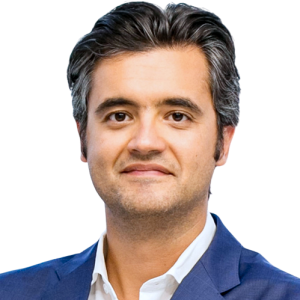 profile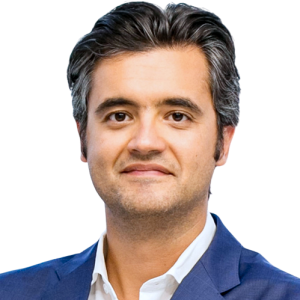 Ioannis OrfanosPartnerArbitrage Real EstateGreece
Ioannis is a Chairman of the BoD and a Founding Partner at Arbitrage Real Estate. He brings 20 years of experience in real estate investments and advisory. He is focusing on (re)development and asset management projects as well as strategic REO servicing solutions. In addition, he advises on sustainable real estate and promotes ESG compliant investments.
Ioannis is working closely with international investors to originate, underwrite and manage commercial and hospitality real estate investments with value add repositioning prospects. In the past, Ioannis worked in London for Europa Capital as an Asset Manager for its pan-European investment portfolio and Deloitte as a Consultant in its Real Estate Advisory practice. He also worked for Citigroup in Rome.
Ioannis holds an MBA from ESCP Europe in Paris and an M.Sc. in Construction Economics & Management from UCL. He studied Civil Engineering in NTUA.
Ioannis Orfanos
Partner
Arbitrage Real Estate
Greece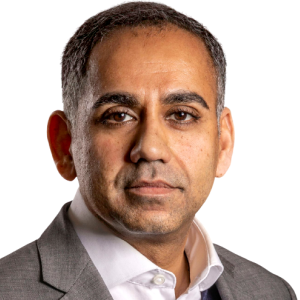 Moderator
profile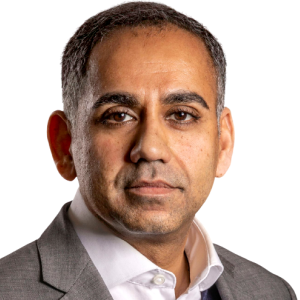 Zam KhanManaging DirectorAkinn GroupUK
Mr. Khan is a Managing Director at Akinn Group – a modular investment banking platform – seeded with the spin-off and takeover of Houlihan Lokey's FIG D-SIB Bank coverage and Portfolio and Capital Advisory practice. His primary focus is on illiquid 'real assets' and focuses on holistic solutions for optimizing balance sheets of financial institutions. Most recently, he led the disposal of non-performing portfolios in German, Greece Portugal, and Austria. In addition, Mr. Khan has been involved in recapitalisation of Attica Bank, NORD/LB, Eurobank and Bank of Cyprus.
Previously, Mr. Khan was Head of Special Situations Finance within HSBC Global Banking & Markets involved in trading illiquid situations. He rejoined HSBC after a decade of investing on the buyside and following the sale of his fund. Mr. Khan has focused on various asset-side plays covering capital relief trades, restructuring opportunities, and assisting Zamin Resources in its iron ore strategy across Brazil and China. He has been a leading member of high-profile investor consortiums involving Lloyds Bank, Bank of Ireland, Irish Life & Permanent, Banco Popolare, Icelandics, and Phoenix Group.
Mr. Khan worked actively on a number of opportunities across restructuring, capital relief, and risk sharing while building the HSBC franchise. In doing so, he built a close, personal dialogue with senior management at some of the largest global investors and sovereign wealth funds.
Zam Khan
Managing Director
Akinn Group
UK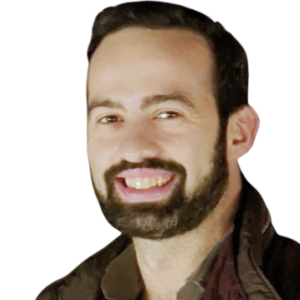 profile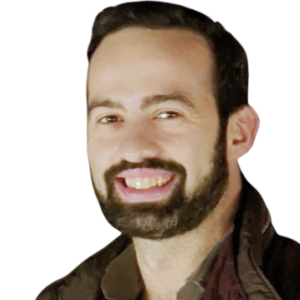 Jesus LanderDirector, Asset FinanceBarclays Corporate and Investment BankUK
Jesus is a Director at Barclays, based in London. His focus today is on loan portfolios financing.
He has almost 10 years of experience in Structured Finance, structuring acquisitions and financings of loan/real estate portfolios across Europe. Across his career, he has been leading numerous transactions from the role of an equity investor, debt investor and also sell-side advisor.
He has a MsC in Finance from LSE and a B.Eng. Degree in Telecommunications (cum laude).
Jesus Lander
Director, Asset Finance
Barclays Corporate and Investment Bank
UK
profile
Borja DavilaExecutive PartnerProsperty SolutionsGreece
Borja Davila is Prosperty's CBDO and leads the different business development initiatives of the company internationally.
20 years+ business development professional with relevant experience in financial sector, Real Estate & Servicing industry and entrepreneurial initiatives.
Borja has been very involved in the development of the European servicing, NPL & REO institutional investment industry and Proptech initiatives like, Aktua, Lindorff-Intrum, Haya Real Estate, UDA and many others.
Borja Davila
Executive Partner
Prosperty Solutions
Greece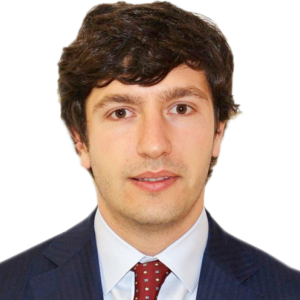 profile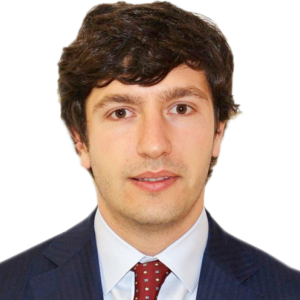 Mario PiccioneHead of Commercial Real Estate Asset ManagementARECneprixItaly
After graduating with a degree in Management Engineering at the Tor Vergata University in Rome and a degree in Finance at the LUISS University, Mario began his professional career in Banca IMI's M&A team, then moving on to become a member of E&Y's corporate finance group.
Two years later he joined GWM, a private equity fund manager, as investment associate, looking after investments in the real estate and large RE UTP sectors. This was followed by the creation and development of Aurora Recovery Capital, where he worked as Portfolio Manager, with responsibilities gradually increasing until reaching his current position as Head of Commercial Real Estate Asset Management in ARECneprix.
Mario is passionate about modern art and sport, in particular football, ski-ing and tennis.
Mario Piccione
Head of Commercial Real Estate Asset Management
ARECneprix
Italy
See also - coming soon
6th annual international summit
NPL Italy
See also - coming soon
4th annual international summit
NPL Greece
Panel Discussion Topics
What are the key developments in the NPL and REO Resi Servicing and transactions markets of southern Europe? How active will these markets be in the next 24 months?
How are interest rates and the lack of liquidity impacting the Real Estate transactions market throughout key hotspots in Europe? Is the Direct Lending market becoming important?
How is technology being used to facilitate RE transactions, and to improve portfolio Servicing returns?
Reports suggest CRE assets are weighing heavy on Bank loan books. Will the Banks be forced to accelerate the disposal of Single Tickets, and will this trigger more portfolio sales, including other asset classes?
Single tickets and the Secondary market vs NPL/REO portfolios and the primary market: what are the trends in each?
Registration
To request a registration for this SmithNovak event, please provide the necessary information below. After submitting this form, we will review the request and subject to approval, access details including a User password will be sent to the email address supplied below on the morning of the event. Please note, this event is only for businesses and regulators operating in the market. Registrations completed using non-business email addresses will not be accepted.
Please note, if you miss the live transmission of this event, the recording will be instantly available on our web for at least 5 days.
ACCESS DETAILS WILL BE SENT TO YOU ON THE MORNING OF THE WEBINAR