NPL Europe 2016
Main Partner
---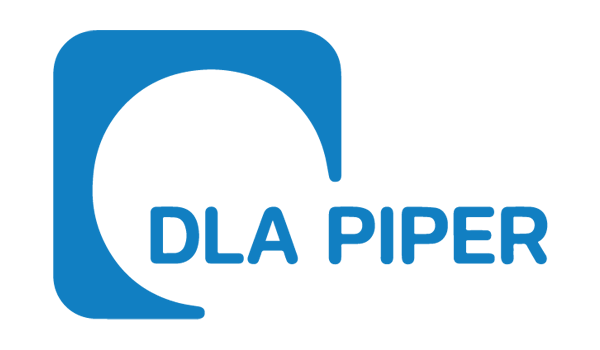 DLA Piper is a global law firm with lawyers located in more than 30 countries throughout the Americas, Europe, the Middle East, Africa and Asia Pacific, positioning us to help companies with their legal needs anywhere in the world.
We strive to be the leading global business law firm by delivering quality and value to our clients.
We achieve this through practical and innovative legal solutions that help our clients succeed. We deliver consistent services across our platform of practices and sectors in all matters we undertake.
For more information, see: www.dlapiper.com
Premium Sponsor
---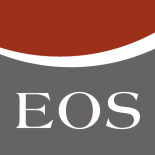 The EOS Group is one of the leading international providers of customised financial services. Its core business is receivables management. EOS stands for high-quality debt collection in order to protect creditors as well as consumers. With over 8,500 employees and more than 50 subsidiaries, EOS provides services for 20,000 clients in more than 25 countries around the world.
By being connected to an international network of partner companies, the EOS Group offers customers access to resources in more than 140 countries on all continents. The key target sectors are banking, insurance, utilities, telecommunications and IT companies.
For more information, see: www.eos-solutions.com
CMS provides clients with specialist, business focused advice in law and tax matters.
With over 3,000 legal professionals across the world and trained in project management, CMS's focus is on clients and fulfilling their objectives. From major multinationals and mid-caps to enterprising start-ups, CMS provides the technical rigour, strategic excellence and long-term partnership to keep each client ahead whatever its chosen markets.
CMS acts for the majority of the DAX 30, for a large number of the FT European 500 and for a number of Fortune 500 companies.
For more information, see: www.cmslegal.com

As financial institutions around the world continue to focus on deleveraging their balance sheets, Allen & Overy has been at the forefront of the market, advising both governments, buyers and sellers of NPLs and we are well placed to setup and manage the legal aspects of SPVs for this purpose.
We are considered to be the premier firm across a range of banking and capital markets products and are able to bring together teams from across our leading practices in complementary areas such as funds, regulatory, debt capital markets, derivatives and securitisation to cover every aspect of a proposed transaction.
For more information, see: www.allenovery.com
Standard Sponsors
---

Cuatrecasas, Gonçalves Pereira is a leading law firm in Spain and Portugal that represents some of the largest companies in both countries and advises foreign investors interested in the Iberian market. With over 950 lawyers, the firm provides advice on all areas of business law through 19 legal specialties and 15 industry groups.
The Finance Group is highly regarded for handling distressed debt transactions: acquisition of corporate debt, loan portfolios and restructuring debt processes in Spain. Cuatrecasas' Finance team advises distressed/special situation funds (as purchaser) and financial institutions (as seller) in many significant deals.
For more information, see: www.cuatrecasas.com

Kroll is a global leader in risk mitigation and response.
For more than 40 years, Kroll has helped clients make confident risk management decisions about people, assets and operations through a wide range of investigations, due diligence, compliance services and security risk management.
Kroll assists banks, investors, hedge funds and debt purchasers to realise value from their NPL portfolios. We specialise in identifying and analysing the assets of high-net worth individuals and corporate groups, particularly when they deploy complex corporate structures across multiple jurisdictions in an effort to shield or otherwise insulate assets from routine recovery efforts.
For more information, see: www.kroll.com
DebtX is the world's premier, full-service loan sale advisor for commercial, consumer and specialty finance debt. DebtX operates the largest online marketplace for loan sales, serving commercial banks, investment banks, insurance companies, and government sponsored enterprises. DebtX's innovative deal management platform and loan sale process maximize proceeds and have been assessed and approved by many of the world's most sophisticated financial institutions for functionality, security and privacy. DebtX provides valuation and analytics services, including objective mark-to-market loan valuations using unique pricing models that incorporate data from hundreds of thousands of loans.
For more information, see: www.debtx.com

Studio Legale Loy
The Law Firm Loy (LFL) was founded in 1977 with headquarters in Rome and has become one of the most prominent 'servicers', specializing in the acquisition and management of NPLs.
From 2000 until 2011, LFL has managed more than 6,000 secured NPLs and about 10,000 unsecured NPLs on behalf of the Goldman Sachs Group and of the Capitalia Group (Trevi Finance).
Present clients of LFL are financial institutions, firms specializing in credit collection and government agencies.
LFL boasts a staff of legal, technical and commercial professionals, extremely important for an in depth management of the relative portfolios. It avails itself of a network of experienced consultants and correspondents, offering its clients assistance throughout Italy.
For more information, see: www.studiolegaleloy.it

Colony Capital
Colony Capital, Inc. is a leading global real estate and investment management firm. The Company targets attractive risk-adjusted investment returns across a broad range of predominant real estate equity and debt oriented investment strategies.
For more information, see: www.colonyinc.com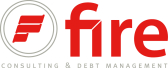 FIRE Spa
Born in 1992, Fire is the Italian leading company in credit collection and management. With a turnover of 40 million in 2015 and over 2000 resources on the Italian territory, the company offers end-to-end high added value services to banks, financial institutions, utilities, telcos, public administrations and institutional investors willing to buy non-performing loans portfolios of any asset class (secured and unsecured). Cutting-edge technologies and engineered, lean processes applied to collection strategies, business intelligence-driven operations, a strong internal control structure to ensure compliance with an ever-changing regulatory environment and high level training, make Fire a top performer and a trend setter in the debt recovery market.
For more information, see: www.firespa.it

K&L Gates LLP is an international law firm comprising of 2,000 lawyers who practice in fully integrated offices located on five continents. Our global distressed investing group advises investors that routinely or opportunistically acquire distressed pooled assets and businesses.
By bringing the exact combination of legal skills needed for projects, we assist clients with navigating the multitude of complex laws and regulations. We advise on the acquisition, financing, administration and disposition of NPL's, and draw on experience from our platform, including lawyers who have worked on the largest NPL acquisitions to date in Romania, Lithuania, Slovenia, Poland, Germany and the UK.
For more information, see: www.klgates.com

Qualco Group is an international provider of systems and technology enabled services, covering all aspects of the debt collections and recoveries lifecycle.
Qualco possesses over 18 years of experience in servicing decision-making, analytical and operational needs of leading financial institutions and other organizations with receivable assets using a full spectrum of offerings, from technology and analytics services to portfolio management, consulting and end-to-end debt servicing.
At the heart of Qualco is a dedicated team of 200 professionals of top academic and professional expertise populated across the globe and responsible for processing a total of $200bn in receivable assets on a daily basis.
For more information, see: www.qualco.eu

Intralinks® Holdings, Inc. is a leading global technology provider of secure content collaboration solutions supporting NPL transactions.
For 20 years Intralinks has been serving the debt capital markets community with one of the most widely used loan platforms for deal and document management.
Intralinks provides government agencies, advisors and brokers with the tools they need to streamline the debt divestiture process from pitch to sale. With Intralinks, NPL teams can maximize their proceeds by executing deals faster.
Intralinks is the most trusted Virtual Data Room provider, with a track record of enabling high-stakes transactions valued at $28.1+ trillion.

For more information, see: www.intralinks.com
Block Sponsors
---

CRIF is a global company specializing in credit bureau and business information, outsourcing and processing services, and credit solutions.
CRIF's mission is to create value by supporting businesses to perform better and consumers to manage their credit health with a comprehensive range of professional skills and solutions. The company supports banks and financial institutions, insurance companies, telco and media, energy and utilities, businesses and consumers in over 50 countries in every phase of the customer relationship.
CRIF is currently the leading group in continental Europe in the field of banking credit information and one of the main operators on an international level for integrated services for business & commercial information and credit & marketing management. Moreover, CRIF is the first Italian company to be registered as a Credit Rating Agency in the EU, and provides evaluations on the creditworthiness of large- and medium-sized Italian companies.
For more information, see: www.crif.com

Reed Smith represents many of the world's leading companies in complex litigation and other high-stakes disputes, cross-border and other strategic transactions, and crucial regulatory matters.
With lawyers from coast-to-coast in the United States, as well as in Europe, Asia and the Middle East, Reed Smith is known for its experience across a broad array of industry sectors. Reed Smith counsels 13 of the world's 15 largest commercial and savings banks; 25 of the world's 35 largest oil and gas companies; and the world's three largest pharmaceutical distribution and wholesale companies. Reed Smith's shipping practice has been designated among the most preeminent in the world, and its advertising law practice is regarded as among the legal industry's finest.
Reed Smith has grown in large part because of its uncommon commitment to delivering high-quality service and developing long-term client relationships. Our lawyers' approach to service begins by understanding clients' business goals, then applying the resources necessary to help achieve them.
Based on the results of a survey of large and Fortune 1000 in-house counsel, the BTI Consulting Group has ranked Reed Smith among the top firms for client service eleven years running. Reed Smith has been identified as one of the few large law firms with a strategic focus on client satisfaction.
For more information, see: www.reedsmith.com

Black Pine Executive Consulting is a management consulting and data analytics company with expertise in Risk, Collections, Payments and Operations. From Wirecard Bank in Germany to Sberbank in Russia, we helps financial institutions improve results by providing advisory on strategic and operational decisions, utilizing best practices across markets and industries.
We also serve an increasing number of retailers in Europe who are entering the financial services space by harnessing the value of big data. Using Data Mining and Machine Learning, we bring the power of advanced predictive analytical methods, in order to highlight opportunities and risks in consumer behavior.
For more information, see: www.blackpine.com
Associate Sponsors
---

Companies, investors and government entities around the world turn to Alvarez & Marsal (A&M) when conventional approaches are not enough to activate change and achieve results. Privately-held since 1983, A&M is a leading global professional services firm that delivers performance improvement, turnaround management and business advisory services to organizations seeking to transform operations, catapult growth and accelerate results through decisive action.
Our senior professionals are experienced operators, world-class consultants and industry veterans who draw upon the firm's restructuring heritage to help leaders turn change into a strategic business asset, manage risk and unlock value at every stage.
For more information, see: www.alvarezandmarsal.com

AZ Holding is an independent Full Credit Servicer specialized in NPL management across all assets classes (corporate, unsecured and real estate). We coordinate our collection channels and integrate public and private information in order to define the most effective collection strategy and ensure the highest performance to our Clients (major national financial institutions, international funds, utility companies and servicers).
AZ Holding is able to combine: info-providing, asset class and collection to ensure flexibility in action and excellent performance. AZ Holding has assets for over 600mln euro currently under management.
For more information, see: www.azholding.it/en

Software for Managing Any Loan, Lease or Asset Anywhere
Cassiopae, a Sopra Banking Software company, is a global leader in finance and asset management software. We have been helping businesses reduce operating costs, cost of ownership, and risk for over 25 years. Today, 500 customer sites on 5 continents are using Cassiopae solutions to help manage their front-to-back lending, leasing, real estate asset, and fleet management portfolios.

We provide solutions that business and IT can agree on and a network of 500 experienced professionals and partners worldwide.
For more information, see: www.cassiopae.com

Ponzi Group is a company specialised in economic/property information aimed at debt collection; it developed its business starting from investigations for the research of the main sources of income of a subject.
Today Ponzi Group is recognized as a leader in its field thanks to the ability to complement its information offer with highly specialised services dedicated to NPLs.
Ponzi Group has expanded many operational aspects to qualify non-performing portfolios, succeeding in generating a process and a product which are particularly calibrated and useful to Originators, Investors and Services of NPLs.
For more information, see: www.ponzi-group.com

Vion Investments

For more information, see: www.vioninv.com

Arrow Global is an expert in the field of debt, specialising in the purchase and collection of non-performing loans.
The company purchase secured and unsecured non-performing debt portfolios consisting of both consumer and SME accounts from across the UK and mainland Europe.
Arrow believes that by putting the interests of its customers first, it can also best serve the interests of creditors including its own business and people, investors, partners and society at large. In the 10 years since the founding, Arrow has applied this ethos to achieve strong and sustained growth, becoming one of Europe's leading purchasers and managers of debt.
For more information, see: www.arrowglobal.net

Frontex
For more information, see: wwww.frontex.bg
Media Partners
---
Bloomberg Brief newsletters combine Bloomberg data and news with industry-specific content and commentary to help you stay informed and ready for the day.
The weekly Leveraged Capital brief is written for the leveraged loan and high-yield bond markets. All the key news, analysis and commentary you need to know delivered in a weekly easy to read, digital newsletter.
For more information, see: www.bloombergbriefs.com


Thomson Reuters - International Financing Review
Since 1974, IFR has been the world's leading source of capital markets intelligence, providing senior investment banking professionals with unbiased, industry-leading commentary and analysis to help inform their deal-making decisions. Through a global network of contacts and unrivalled depth of experience, IFR has become the most trusted voice in the market – with a reputation for impartiality and discretion as well as strong opinion.
As technology and workflows have evolved, so have the ways in which IFR content is delivered. Subscribers can choose to receive IFR's premium intelligence in print, through an App, via the web and by email – whichever suits the way that they work.
For more information, see: www.ifre.com/home

CEIC Data, www.ceicdata.com a product of Euromoney Institutional Investor, was established in1992. CEIC specializes in providing high-quality and comprehensive macro-economic, industrial and financial time-series data for 128+ countries. Our reliable datasets, many of them only available electronically via CEIC, are sourced from 1000 primary sources, including national statistical offices, central banks and financial exchanges. In addition to our headquarters in Hong Kong, CEIC operates in more than 30 offices worldwide and has over 100 professionals supporting its several thousand subscribers across global banking, financial, corporate, consulting and academic institutions. To learn more about CEIC products, please contact Thais Farinas on +44 207 779 8479 or info@ceicdata.com.
For more information, see: www.ceicdata.com

Hedge Connection has grown to become the most widely recognized and innovative marketing solution for the hedge fund industry. Our online fund database is powered by Morningstar and provides investors with access to over 7,000 hedge funds, fund of funds and CTAs.
The Boardroom, our industry leading online community, is woven into the fabric of our fund database and facilitates relationship building, networking, and free-flow of information. Hedge Connection's online ecosystem is complemented by our premier one-on-one networking events. Since 2005, over 5,000 investors have participated in Hedge Connection related events, resulting in thousands of direct meetings for hedge fund managers.
Hedge Connection is built on a foundation of industry experience and guided by the core principles of integrity, partnership, and value. Our clients include hedge funds, fund of funds, family offices, endowments & trusts, pension funds, sovereign wealth funds, private banks, advisors and service providers to the financial industry.
Hedge Connection is a recipient of a US patent for it's methodology of connecting hedge funds and investors online.
For more information, see: www.hedgeconnection.com

FocusEconomics is a leading provider of economic analysis and forecasts for 127 countries in Asia, Europe, Africa and the Americas, as well as price forecasts 33 key commodities. The company provides reliable and timely information to help companies make the right business decisions.
FocusEconomics' extensive global network of economists, coupled with its position as an industry leader, are indications of the company's solid reputation as a reliable source for business intelligence among the world's major financial institutions, multinational companies and government agencies.
For more information, see: www.focus-economics.com

FTSE Global Markets provides high touch, high quality coverage via multiple distribution channels including print, online, social media and events of the important trends in the financial markets from front office through to back office. During the conference we are offering delegates the opportunity of a complimentary subscription to www.ftseglobalmarkets.com so to register, please Register here.
For more information, see: www.ftseglobalmarkets.com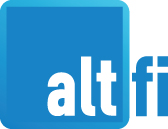 AltFi delivers coverage right across the Alt(ernative) Fi(nance) space - from marketplace lending, through challenger banks and direct lending, all the way to equity crowdfunding.
AltFi Data – uses rich data built on loan by loan cashflows to deliver benchmarks for investor returns and measures of volume and origination. AltFi Data Analytics transforms the un-rivalled transparency that this sector provides into a market data tool providing real time analysis of all lending metrics on an aggregate, segmented and platform by platform basis, covering: arrears, defaults; gross lending rates and net returns for a sample of consumer, SME and asset backed loans.
For more information, see: www.altfi.com

Global Banking & Finance Review is one of the world's leading online and Print Magazine covering Global News, Videos, Analysis, Opinion, Reviews and Interviews from the world of Banking, Finance , Wealth Management, Trading, Business, Technology and much more. Read in over 200 different countries and ranked below 15,000 globally by Alexa across millions of websites.
For more information, see: www.globalbankingandfinance.com

Asset-Backed Alert
Excel in the New-Look Securitization Business
Every week, Asset-Backed Alert gives you the earliest word on money-making plays emerging from the transformed ABS and MBS markets. The newsletter makes sense of the changes impacting the securitization of consumer loans, home mortgages and corporate receivables. See for yourself by signing up for a three-issue FREE trial subscription to Asset-Backed Alert. Start your free trial at ABAlert.com, or call 201-659-1700.
For more information, see: www.abalert.com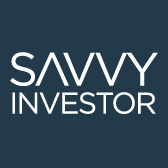 Savvy Investor is a professional resource hub for institutional investors and fund managers, curating the best investment articles and white papers from around the globe. The research library is made up of 50 topics, including a section enabling investment professionals to instantly access the latest Debt and Credit Outlook white papers.
Savvy Investor is entirely free to use, and the site's members have access to a Research Library of over 13,000 white papers. Companies enhance their reputation by publishing research and managing their company page in the Company Directory, which again is free of charge.
For more information, see: www.savvyinvestor.net

bne IntelliNews provides pragmatic and actionable information for investors and companies worldwide about the emerging markets that helps them to make informed decisions. bne IntelliNews subscribers learn what's happening in these regions long before the mainstream media reports on it.
For more information, see: www.intellinews.com

Launched in 2001, Eurekahedge is the world's largest independent data provider and alternative research firm specialising in hedge fund databases covering North America, Europe, Asia and Latin America. Headquartered in Singapore with offices in New York and Cebu, the global expertise of our research team constantly adapts to industry changes and needs, allowing Eurekahedge to develop and offer a wide array of products and services.
In addition to market-leading hedge fund databases and analysis, Eurekahedge's other business functions include hedge fund publications, due diligence services, investor services, and an analytical platform service.
For more information, see: www.eurekahedge.com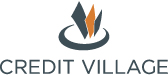 Credit Village is a community of managers, high level ex­ecutives, players and companies operating in the Credit Management and Debt Collection Industry. It publishes a magazine, Credit Village magazine which is currently the first and the only Ital­ian magazine, entirely dedicated to Credit and Debt Collection Management industry.
In addition to this Credit Village is specialized in organizing events focused on Credit and Debt Collection Industries basic themes in Italy and abroad. Credit Village 's Annual Convention, the CREDIT VILLAGE DAY, 10th edition in 2016, is recognized as the most influential Italian Debt Collection event for national and international players of this industry.
For more information, see: www.creditvillage.it

Global Restructuring Review (GRR) is an information service published by Law Business Research. GRR provides cross-border insolvency and restructuring news, features and events.
Guided by an editorial board of leading practitioners, GRR journalists cover cross-border court rulings, new and proposed legislation and soft law, as well as global community news.
GRR's concise, high-quality information will keep you on top of the international dimension and give you a clear path to all the developments that matter.
For more information, see: www.globalrestructuringreview.com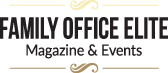 Family Office Elite is a well designed and visually stunning magazine and is the premier gateway to an exclusive and ultra-wealthy Family Office audience across all disciplines of the Global Family Office Community.
Our publication delivers passionate and creative coverage to the Global Family Office communities. We have contributions and editorials from many of the world's recognized industry experts in wealth management and the Family Office Sector. Family Office Elite Magazine is a must for any serious professional who wants to stay apprised of current trends within this specialist sector.
For more information, see: www.familyofficeelite.com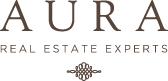 Aura Real Estate is a RE-Tech advisory firm regulated by RICS founded in 2013 with an IT platform covering Spain, Portugal and Italy with over 20 Million comparables.We are the leading advisor on portfolio valuations for REO & NPLs in Spain and Portugal with over 100 portfolio valuations over the past 24 months and more than €3 billion of transactions.
Our proprietary IT platform, experienced team and local presence give us an unique understanding of the different markets in all different asset classes.

For more information, see: www.auraree.com
Educational Partner
---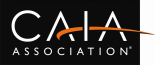 The Chartered Alternative Investment Analyst (CAIA) Association, a non-profit organization founded in 2002, is the world leader in alternative investment education. The CAIA Association is best known for the CAIA Charter. Earning the CAIA Charter is the gateway to becoming a member of the CAIA Association, a network of over 8,400 AI leaders located in 80+ countries.
CAIA also offers the Fundamentals of Alternative Investments Certificate Program®, an online course that provides an introduction to alternative investing. CAIA is considered a leading authority on industry trends and developments worldwide.
For more information, see: www.caia.org