Premium Sponsor

UCI Greece Loan Management Services is a leading, independent loan and credit servicing company operating in the Greek market, under the L4354/2015 framework, that brings innovative and already successfully tested solutions for both clients and debtors.
The company has extended experience in amicable solutions which are specifically designed for mortgage debtors in the Greek market. It also undertakes the servicing of unsecured loans.
Part of the UCI Group of Companies, co-owned by BNP Paribas and Banco Santander, UCI Greece LMS brings to Greece international recovery experience, emphasizing in a client centric and friendly approach to the amicable solutions proposals in order to efficiently manage debtor's exposures.
UCI provides efficient and transparent management of residential mortgage NPLs and retail unsecured loans, relying on its innovative strategies, human capital expertise, international sophisticated know-how and deep knowledge of local market. Our added value is our extensive network of collaborating Real Estate professionals.
For more information please visit our website at www.uci.gr, or contact us at +30210 7491800 to find out on how UCI Greece LMS can help your institution meet its debt management objectives in Greece.

Merrill Corporation is a leading global SaaS provider for participants in the M&A lifecycle. Clients trust Merrill's innovative applications, excellent customer service and deep subject expertise to successfully navigate the secure sharing of their most sensitive content.
Merrill's flagship product, DatasiteOne, helps dealmakers in over 170 countries close more deals, faster.
For more information, see: www.merrillcorp.com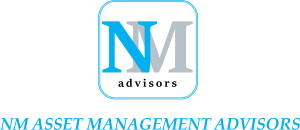 NM Asset Management Advisors is a consulting firm based in Athens, specializing in debt management services.
NPL Management: Evaluation and review of any kind of distressed, assistance in any risk portfolio transaction and management of all kinds of distressed.
Corporate Restructuring: A broad range of corporate restructuring and turnaround services is offered, that allow our clients to stabilize their business activities
Debt Restructuring: Help in addressing every issue of financial obligations of a Company and negotiate with banks to restructure its debt.
Business Valuation: Corporate valuation services that help our clients evaluate the intrinsic value of any entity
Mergers & Acquisitions: A full range of Mergers & Acquisitions services is provided.
Forensic and Dispute Advisory: A comprehensive range of financial, economic and business advice is offered, covering the full spectrum of dispute resolution
Risk Management Services: A unique range of risk management advices and solutions is offered, especially in the banking and insurance sector.
Also NM undertakes various insolvency management projects using its extensive network through the banking system.
For more information, see: www.nmadvisors.gr
NPL Back Office Support Services

ARCHEIOTHIKI SA is a Greek company, established in 2006 and is currently the leader in the Records Storage/Records Management business in Greece.
The company services more than 200 major customers, including among others all the 4 Systemic Banks, the Big 4, major Insurance companies, Telecom Operators, Legal and Multinational Firms.
Furthermore, ARCHEIOTHIKI has evolved during the past 12 years, as a leader in the Electronic Records business, offering sophisticated solutions in Digitization, Business Process Outsourcing and data works including but not limited to Data Storage, Data Mining and Virtual Data Rooms.
Today, ARCHEIOTHIKI is the only one-stop shop Provider for NPLs Back Office Support Services, offering specialized services -once-off and/or recurring- that include:
Physical File Storage and Retrievals,
Data Mining and Data Retrieval
Data Entry and Data Verification
Data Extraction and Data Tape Creation
Redaction/Anonymization
Proprietary Software for NPLs Data Validation
Document Scanning and OCR
Content Services Platform
VENUE® Virtual Data Room
For more information, see: www.archeiothiki.gr/en
Block Sponsors

White & Case is an international law firm that serves companies, governments and financial institutions. Our long history as a global firm means we are uniquely placed to help our clients resolve their most complex legal challenges wherever they are.
We advise clients on the full spectrum of NPL transactions, including, but not limited to, acquisitions, portfolio sales and the securitisation of these portfolios across a wide range of industries, including commercial and residential real estate, financial services, airline, automotive and telecommunications, acting for sellers, purchasers, trustees, underwriters, hedge providers and servicers on all types of loan portfolio transactions, including RMBS, CMBS, consumer loans, leasing and dealer-floor plan and health loans, both performing and non-performing.
For more information, see: www.whitecase.com


Serafim Sotiriadis and Associates
Considered to be one of the leading law firms in Greece, provides a wide range of legal and business services with a speciality in commercial law, insolvency law and business restructuring and recovery. Our high-quality and high-tech services, certified to ISO 9001:2008, are provided to both Greek and international clients by our team of highly-trained and knowledgeable legal and business advisors with cutting-edge expertise and experience in the field.
We are members of the IBA (International Bar Association) and IAG (International Advisory Group), and our informed team members actively participate in seminars, conventions and international gatherings of legal and business advisors.
For more information, see: www.ssotiriadis.com

K. Argyridou & Associates LLC is an award-winning law firm based in the heart of Nicosia, Cyprus.
The firm has a strong focus on banking and commercial law matters, these being the areas in which we routinely advise. We have worked on a significant of major restructuring projects for the restructuring of high-value NPLs. Our team consists of highly-trained and knowledgeable individuals with previous experience in prestigious institutions with international presence. We pride ourselves on our responsiveness and availability to our clients as we recognize that for most of them, time is of the essence. As seasoned advisors with significant experience in the areas of our main focus, we are able to offer valuable insight and first-class advice on complex legal matters within stringent timeframes.
For four consecutive years the firm has been awarded the prestigious Banking and Finance Law of the Year for Cyprus by both Corporate. Intl and Global Law Experts.
For more information, see: www.veritalegal.com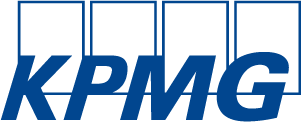 KPMG is a global network of professional services firms providing Audit, Tax and Advisory Services. We operate in 153 countries and employ more than 207,000 people worldwide.
With a global approach to service delivery, KPMG responds to clients' complex business challenges with consistent methodologies and common tools across industry sectors and national boundaries.
KPMG nurtures a culture based on leadership, teamwork and integrity.Our global core values state that KPMG leads by example and that we are open and honest in our communication. KPMG member firms are committed to providing high-quality services in an ethical and independent way regardless of location.
For more information, see: www.kpmg.com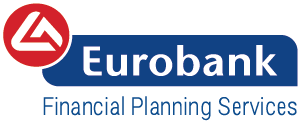 Eurobank Financial Planning Services is a leading loan and credit servicing company in the Greek Market and the first to offer complete loan management services to portfolios acquired under L4354/2015 framework.
The mission of Eurobank FPS is to build the most effective and transparent asset management operation in Greece, by maximizing the use of strategies, infrastructure, systems and human resources, while demonstrating social responsibility throughout its activities.
Basic objective of the company is the management of NPLs, maximizing the return of the portfolios and emphasizing in remediation actions through innovative methods, advanced IT systems, specialized financial advisors, primarily targeting consensual and amicable settlements for cooperative debtors.
For more information, see: www.eurobank-fps.gr
Standard Sponsors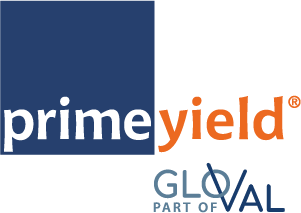 Established in 2005, Prime Yield delivers valuation, research and advisory/consultancy services and has been focusing on the NPL&REO market, specializing in Portugal and Brazil.
Value generation for our clients.
Thinking about the players (buy and sell) who want to be actively involved in the transaction of this type of assets, the company created the Prime AVM & Analytics, an advanced technological solution that allows NPL's investors and sellers to have property valuations in a fast, simple and reliable way both for single assets or entire portfolios (RESI or CRE). Prime Yield is regulated by RICS and has REV members at the team.
For more information, see: www.prime-yield.com and nplreo.prime-yield.com.br

Arbitrage Real Estate Advisors (RE) is a real estate advisory and management firm covering a wide spectrum of services in the property sector. It consists of a dedicated and skilled professional team with proven track record. Arbitrage RE combines local market knowledge with international experience, strategic advice with hands-on execution.
Arbitrage RE is a member of RICS and is committed to impartial, customized and resourceful advice, setting and upholding the highest standards of professional excellence and integrity. Arbitrage RE is dedicated to create value surplus through its result-oriented approach, detecting and unlocking opportunities for growth.
For more information, see: www.arbitrage-re.com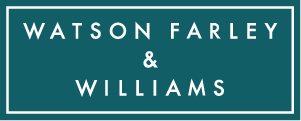 Watson Farley Williams ("WFW") is an international law firm with offices in all the major financial centres in Europe, the Middle East, Asia and US.
Began operating in Italy in 2002, centred in Milan and Rome, WFW Italy is well-known and highly regarded for its maritime, energy and infrastructure, banking and finance, dispute resolution, tax, and corporate and commercial expertise.
With the largest and most decorated team of any law firm in the world, WFW has firmly established itself as a heavyweight in the maritime legal sector, advising across the full spectrum of asset classes within the wider maritime sector.
Our Italian and international team advises on some of the most high profile loan portfolio sales and transfers in the maritime market. This experience of dealing with complex portfolios of syndicated and bilateral loans and hedging products, coupled with our expertise in maritime finance and security means we are uniquely well-suited to advise on shipping loan portfolio transfers.
For more information, see: www.wfw.com

HipoGes Iberia
Founded in 2008, HipoGes is one of the leading Asset Management platforms in Southern Europe for distressed assets with over €20 billion of assets under management. We manage a broad spectrum of assets including: residential mortgages, corporate & SME loans, Commercial Real Estate, unsecured loans, government & corporate receivables, and REO portfolios.
The services are provided along the whole investment cycle from due diligence to loan servicing and legal enforcements. With offices in Spain, Portugal, Greece and Italy and more than 450 employees, HipoGes is ranked "Above Average" as residential mortgage special servicer and "Average" as CRE special servicer by S&P.
For more information, see: www.hipoges.com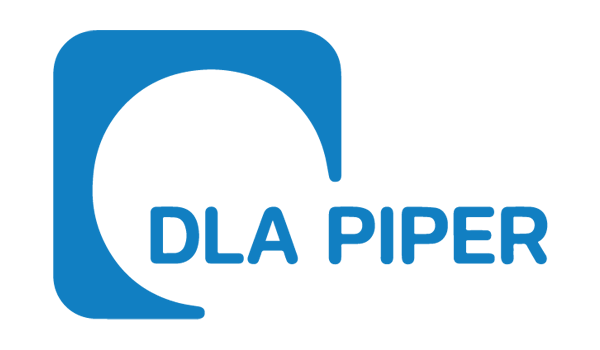 DLA Piper is a global law firm with lawyers located in more than 30 countries throughout the Americas, Europe, the Middle East, Africa and Asia Pacific, positioning us to help companies with their legal needs anywhere in the world.
We strive to be the leading global business law firm by delivering quality and value to our clients.
We achieve this through practical and innovative legal solutions that help our clients succeed. We deliver consistent services across our platform of practices and sectors in all matters we undertake.
For more information, see: www.dlapiper.com

The Records Hub
For more information, see: www.therecordshub.com

Koutalidis Law Firm
For more information, see: www.koutalidis.gr

Grant Thornton is one of the world's leading organisations of independent assurance, tax and advisory firms, with more than 53,000 people in 140 countries. These firms help dynamic organisations unlock their potential for growth. Grant Thornton in Greece is a leading provider of audit, tax and advisory services. With 5 offices in Greece (Athens, Thessaloniki, Heraklion, Crete and Ioannina) and more than 600 people, we offer strong technical guidance and breadth of experience to ensure that clients receive a truly different experience.
Our approach is built on genuine interest for our clients, on understanding of the unique challenges they face and the commitment to their ambitions and strategy for growth. Our collaborative style also enables us to assemble teams with a broader perspective – working across service lines, industry teams and geographies to tailor our capabilities for our clients.
Our clients demonstrate a high level of satisfaction and loyalty, with an NPS (Net Promoter Score) of 72%, one of the highest among Grant Thornton member-firm network in 140 countries. The efficient structure and presence of Grant Thornton globally, coupled with a deep understanding of both local and global dynamics, bring Grant Thornton in Greece at the forefront of today's business landscape as one of the fastest-growing professional services firm in our country.
For more information, see: www.grantthornton.com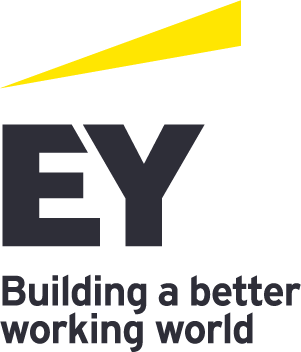 EY's European Loan Portfolio Solutions network provides unrivalled access to jurisdictional knowledge and skills across pan-European markets, comprised of commercial and regulatory market leaders in the field.
Our network provides an offering to meet client's needs, intensely focused on bringing stability and confidence to the European loan sale market.
For more information, see: www.ey.com
Associate Sponsors


Vinson & Elkins

For more information, see: www.velaw.com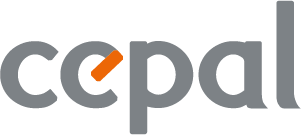 Cepal is a company which specializes in providing servicing management for loan and credit receivables, regulated by the Bank of Greece. We bring strategic know-how and advanced servicing methods, providing innovative, flexible and effective solutions to clients and borrowers.
As a pioneer in the Greek market, Cepal aspires to become the leading company for managing receivables, providing mutually beneficial servicing solutions to clients and borrowers through the implementation of successful international practices.
Our vision is to mark a new era in the evolution of the Greek banking sector through the application of new specialized standards and sophisticated know-how, which will drive efficiency and transparency across all our procedures.
For more information, see: www.cepal.gr

Hadjis & Associates
For more information, see: www.hhlawfirm.gr

Aura Real Estate
Leading Real Estate advisor on portfolio REO & NPL valuations in south Europe with offices in Madrid, Lisbon and Milan. More than 12 billion euros and 100+ projects valued in 2016 and more than 5 bill. transacted. Data driven approach with a proprietary valuation platform with more than 30 million data and over 1 million of transaction closing prices. RICS certified company with large expertise in all asset classes.

For more information, see: www.auraree.com

Euro 2 day
For more information, see: www.euro2day.gr
Media Partners

Savvy Investor is a professional resource hub for institutional investors and their service providers, curating the best investment research and news from around the globe. The Savvy Investor library is made up of 50 topics, including a section enabling members to instantly access the latest Debt and Credit Outlook articles and white papers and a directory of investment conferences.
Having launched in 2015, Savvy Investor now has over 36,000 members who download over 30,000 white papers per month. Upon signing up, each member selects which of the 50 topics they are interested in. This allows us to personalise their home page and weekly newsletter, ensuring a unique experience for all.
Join now for free at www.savvyinvestor.net

Asset-Backed Alert
Excel in the New-Look Securitization Business
Every week, Asset-Backed Alert delivers hard-to-get news and statistics on the new-look ABS, MBS and CLO markets around the globe. The newsletter routinely gives subscribers the earliest word on money-making plays and risks emerging from the securitization of consumer loans, home mortgages and corporate receivables. See for yourself by signing up for a three-issue FREE trial subscription to Asset-Backed Alert. Start your free trial at ABAlert.com, or call 201-659-1700.
For more information, see: www.abalert.com

FocusEconomics is a leading provider of economic analysis and forecasts for 127 countries in Africa, Asia, Europe and the Americas, as well as price forecasts for 33 key commodities. The company is supported by an extensive global network of analysts.
Since its launch in 1999, FocusEconomics has established a solid reputation as a reliable source for timely and accurate business intelligence among Clients from a variety of industries, including the world's major financial institutions, multinational companies and government agencies.

For more information, see: www.focus-economics.com

CEE Legal Matters is a print and online publication for and about lawyers interested and working in Europe's emerging legal markets. CEE Legal Matters features news, interviews, analysis, opinion, and more. We also host conferences and round-tables and produce special reports on fees, salaries, and other subjects of interest to lawyers in the region. Our mission is, simply, to be the go-to source of information about lawyers and legal markets in Central and Eastern Europe. Because CEE Legal Matters.
For more information, see: www.ceelegalmatters.com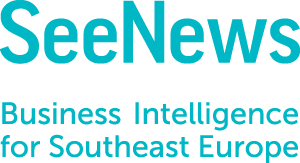 SeeNews is an independent one-stop-shop provider for business information and market intelligence for Southeast Europe. For over 15 years we have given a 360-degree perspective on 11 promising economies, so businesses can make informed decisions.
The integrated portfolio of services comprises, industry analyses, reports, company profiles, business and economic news monitoring and analysis of traditional and social media and annual rankings (TOP 100 SEE). Above all, SeeNews offers expert research on-demand based on the client's criteria. The company's clients include IBM, Uniqa, HypoNoe Group, Lexis Nexis, and Buraeu van Dijk, among others.

For more information, see: www.seenews.com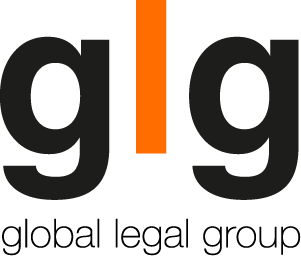 Global Legal Group is an independent media company specialising in the legal market. Through print and digital channels, we provide legal, regulatory and policy information to senior executives, general counsel, law firms and government agencies.
GLG is the publisher of the GLI to: Banking Regulation
To access the content for FREE, visit https://www.globallegalinsights.com/practice-areas/banking-and-finance-laws-and-regulations
For more information, see: www.glgroup.co.uk

Banking News
The website www.bankingnews.gr started its operation about a decade ago, initially being the main gateway to information on issues related to the banking market, both Greek and international.
Gradually and in line with the broadening of the readership of the public, the website expanded the information it provided to the entire spectrum of the economy, both at macroeconomic and microeconomic level.
Today, www.bankingnews.gr is one of the most powerful information portals for the economy, the stock market, the banking market, but also business activities, with a daily traffic of over 85 thousand readers.
For more information, see: www.bankingnews.gr