Premium Sponsor

UCI
For more information, see: www.uci.gr
Premier VDR Provider

Merrill Corporation is a leading global SaaS provider for participants in the M&A lifecycle. Clients trust Merrill's innovative applications, excellent customer service and deep subject expertise to successfully navigate the secure sharing of their most sensitive content.
Merrill's flagship product, DatasiteOne, helps dealmakers in over 170 countries close more deals, faster.
For more information, see: www.merrillcorp.com
Standard Sponsors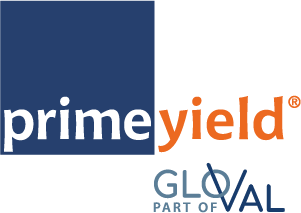 Established in 2005, Prime Yield delivers valuation, research and advisory/consultancy services and has been focusing on the NPL&REO market, specializing in Portugal and Brazil.
Value generation for our clients.
Thinking about the players (buy and sell) who want to be actively involved in the transaction of this type of assets, the company created the Prime AVM & Analytics, an advanced technological solution that allows NPL's investors and sellers to have property valuations in a fast, simple and reliable way both for single assets or entire portfolios (RESI or CRE). Prime Yield is regulated by RICS and has REV members at the team.
For more information, see: www.prime-yield.com and nplreo.prime-yield.com.br

Arbitrage Real Estate Advisors (RE) is a real estate advisory and management firm covering a wide spectrum of services in the property sector. It consists of a dedicated and skilled professional team with proven track record. Arbitrage RE combines local market knowledge with international experience, strategic advice with hands-on execution.
Arbitrage RE is a member of RICS and is committed to impartial, customized and resourceful advice, setting and upholding the highest standards of professional excellence and integrity. Arbitrage RE is dedicated to create value surplus through its result-oriented approach, detecting and unlocking opportunities for growth.
For more information, see: www.arbitrage-re.com

Watson Farley Williams is a leading international law firm with offices in Athens, Bangkok, Dubai, Frankfurt, Hamburg, Hong Kong, London, Madrid, Milan, Munich, New York, Paris, Rome and Singapore.
Watson Farley & Williams provides services of the highest quality through a combination of technical excellence and industry knowledge in the sectors it knows best, principally, maritime, energy (conventional and renewable), natural resources, real estate and transport. The firm makes use of its specialist skills and experience to provide effective commercially focused advice across a broad range of finance, corporate, dispute resolution and tax matters, as well as employment and regulatory issues.
For more information, see: www.wfw.com
Supporter

Aura Real Estate
Leading Real Estate advisor on portfolio REO & NPL valuations in south Europe with offices in Madrid, Lisbon and Milan. More than 12 billion euros and 100+ projects valued in 2016 and more than 5 bill. transacted. Data driven approach with a proprietary valuation platform with more than 30 million data and over 1 million of transaction closing prices. RICS certified company with large expertise in all asset classes.

For more information, see: www.auraree.com
Media Partners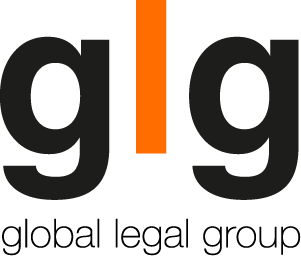 Global Legal Group is an independent media company specialising in the legal market. Through print and digital channels, we provide legal, regulatory and policy information to senior executives, general counsel, law firms and government agencies.
GLG is the publisher of the GLI to: Banking Regulation
To access the content for FREE, visit https://www.globallegalinsights.com/practice-areas/banking-and-finance-laws-and-regulations
For more information, see: www.glgroup.co.uk

Banking News
The website www.bankingnews.gr started its operation about a decade ago, initially being the main gateway to information on issues related to the banking market, both Greek and international.
Gradually and in line with the broadening of the readership of the public, the website expanded the information it provided to the entire spectrum of the economy, both at macroeconomic and microeconomic level.
Today, www.bankingnews.gr is one of the most powerful information portals for the economy, the stock market, the banking market, but also business activities, with a daily traffic of over 85 thousand readers.
For more information, see: www.bankingnews.gr

Asset-Backed Alert
Excel in the New-Look Securitization Business
Every week, Asset-Backed Alert delivers hard-to-get news and statistics on the new-look ABS, MBS and CLO markets around the globe. The newsletter routinely gives subscribers the earliest word on money-making plays and risks emerging from the securitization of consumer loans, home mortgages and corporate receivables. See for yourself by signing up for a three-issue FREE trial subscription to Asset-Backed Alert. Start your free trial at ABAlert.com, or call 201-659-1700.
For more information, see: www.abalert.com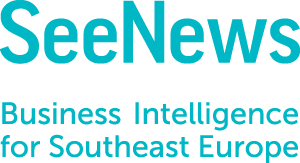 SeeNews is an independent one-stop-shop provider for business information and market intelligence for Southeast Europe. For over 15 years we have given a 360-degree perspective on 11 promising economies, so businesses can make informed decisions.
The integrated portfolio of services comprises, industry analyses, reports, company profiles, business and economic news monitoring and analysis of traditional and social media and annual rankings (TOP 100 SEE). Above all, SeeNews offers expert research on-demand based on the client's criteria. The company's clients include IBM, Uniqa, HypoNoe Group, Lexis Nexis, and Buraeu van Dijk, among others.

For more information, see: www.seenews.com


CEE Legal Matters is a print and online publication for and about lawyers interested and working in Europe's emerging legal markets. CEE Legal Matters features news, interviews, analysis, opinion, and more. We also host conferences and round-tables and produce special reports on fees, salaries, and other subjects of interest to lawyers in the region. Our mission is, simply, to be the go-to source of information about lawyers and legal markets in Central and Eastern Europe. Because CEE Legal Matters.
For more information, see: www.ceelegalmatters.com

FocusEconomics is a leading provider of economic analysis and forecasts for 127 countries in Africa, Asia, Europe and the Americas, as well as price forecasts for 33 key commodities. The company is supported by an extensive global network of analysts.
Since its launch in 1999, FocusEconomics has established a solid reputation as a reliable source for timely and accurate business intelligence among Clients from a variety of industries, including the world's major financial institutions, multinational companies and government agencies.

For more information, see: www.focus-economics.com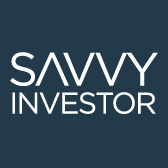 Savvy Investor is a professional resource hub for institutional investors and fund managers, curating the best investment articles and white papers from around the globe. The research library is made up of 50 topics, including a section enabling investment professionals to instantly access the latest Debt and Credit Outlook white papers and a directory of investment conferences
Savvy Investor is entirely free to use, and the site's members have access to a Research Library of over 17,000 white papers. Companies enhance their reputation by publishing research and managing their company page in the Company Directory, which again is free of charge.
For more information, see: www.savvyinvestor.net