Premium Sponsor
---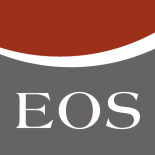 The EOS Group is one of the leading international providers of customised financial services. Its core business is receivables management. EOS stands for high-quality debt collection in order to protect creditors as well as consumers. With over 8,500 employees and more than 50 subsidiaries, EOS provides services for 20,000 clients in more than 25 countries around the world.
By being connected to an international network of partner companies, the EOS Group offers customers access to resources in more than 140 countries on all continents. The key target sectors are banking, insurance, utilities, telecommunications and IT companies.
For more information, see: www.eos-solutions.com
Servicing Sponsors
---

EuPraxis FSI is an enterprise whose purpose is to become the most efficient and preferred independent, fully-integrated NPL Management entity. It offers independent recovery & advisory services for troubled loan portfolios across all asset-classes of the NPL spectrum in the Greek Market.
EuPraxis FSI's major shareholders are:
The Fire Group S.p.A, the leading Italian independent credit servicer active since 1992 employing more than 2.300 people.
StormHarbour Securities LLP, a regulated global investment firm, focuses on sales & trading; structuring & advisory; and capital markets activities; with a presence in the US, Europe and Asia.
Our primary business objective is to provide value-added services which contribute to sustainable economic recovery and growth in Greece.
For more information, see: www.eupraxis-fsi.com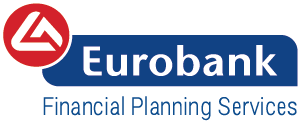 Eurobank Financial Planning Services is a leading loan and credit servicing company in the Greek Market and the first to offer complete loan management services to portfolios acquired under L4354/2015 framework.
The mission of Eurobank FPS is to build the most effective and transparent asset management operation in Greece, by maximizing the use of strategies, infrastructure, systems and human resources, while demonstrating social responsibility throughout its activities.
Basic objective of the company is the management of NPLs, maximizing the return of the portfolios and emphasizing in remediation actions through innovative methods, advanced IT systems, specialized financial advisors, primarily targeting consensual and amicable settlements for cooperative debtors.
For more information, see: www.eurobank-fps.gr
Legal Sponsor
---

Lambadarios Law Firm was founded in 1863 by Konstantinos E. Lambadarios Sr. in Athens and has been operating continuously since then with a well-respected Greek and international clientele. The firm numbers today 12 lawyers and 9 partners all located at its offices in the center of Athens. The firm specializes in a wide variety of both domestic and international commercial work offering a high level of legal services to its clients worldwide to include: Dispute Resolution, Venture Capital, Private Equity and M&A, Corporate & Commercial, Banking, Finance & Capital Markets, Real Estate and Property Development, Intellectual Property and Personal Data Protection.
For more information, see: www.lambadarioslaw.gr
Debt Collection Sponsor
---

In 2005 the largest, most reliable debt collection agencies in the Greek market founded the Hellenic Association of Debt Management Companies – ESEDA, a member of the Federation of European National Collection Associations – FENCA.
The nine ESEDA members have undergone a strict selection process, measuring their competence in providing debt management services in an ethical manner. While upholding a strict Code of Ethics, the member companies collaborate with the largest Credit Organizations, including prominent companies of the Banking, Telecom, and Insurance industries; as well as State Agencies and large Corporations. Collaboration agreements and business contracts are based on the standards set by the Bank of Greece, ensuring the security of all transactions.
For more information, see: www.eseda.gr

Block Sponsor
---

QQuant Master Servicer S.A. (Quant) is a servicer licensed by the Bank of Greece offering end2end Debt Portfolio Management. The Quant team of professionals draws on its rich experience in Greek retail and wholesale NPL management and employs cutting edge financial technology, tested in Greek market realities, to design and apply debt management strategies covering all asset classes.
Quant's tested network of selected best in class DCAs and legal offices ensures optimum implementation. Contact us at info@qquant.gr to find out more on how Quant can help your institution meet its debt management objectives in Greece.
For more information, see: www.qquant.gr

Standard Sponsors
---

A.S. Papadimitriou & Partners is a distinguished law firm offering a wide range of comprehensive legal services in the field of business and civil law. Based on legal expertise and in-depth knowledge of the Greek and international business context, the firm has participated in numerous projects and cross-border transactions in the South Eastern Europe area.
The firm's areas of practice include: Dispute Resolution, Venture Capital, Private Equity and M&A, Corporate & Commercial, Banking, Finance & Capital Markets, Real Estate and Property Development, Ship Finance and Acquisitions, Foundations & Trusts, Estate Planning, Family and Inheritance, Health and Medical Malpractice, Intellectual Property and Personal Data Protection.
For more information, see: www.saplegal.gr
Mazars is an international, integrated and independent organisation specialising in audit, advisory, accounting, tax and legal services. The Group operates in 86 countries and draws on the expertise of 20,000 professionals to assist companies – major international groups, SMEs, private investors – and public bodies at every stage of their development.
At Mazars we believe the best strategies are driven by collective intelligence. We see it as our responsibility to independently advocate financial and operating models that promote stability, quality, transparency, confidence and sustainable growth.
We believe in customised solutions, addressing each of our client's challenges with a dedicated team of experts combining local market knowledge and global technical expertise.
For more information, see: www.mazars.com & www.mazars.gr

Shearman & Sterling has been the firm of choice for the largest and most dynamic companies in Greece in their most important and strategic international financings, capital markets, restructuring, regulatory, mergers and acquisitions, private equity and competition matters. Over several decades we have built close relationships with Greek financial institutions, Greek bankers, Greek lawyers and other professionals to act as commercial dealmakers. Teaming up with local Greek counsel, we provide leading international legal advice, with on-the-ground presence. Our prominent position in the market is underpinned by our in-depth understanding of the legal, business and cultural environment in Greece.
For more information, see: www.shearman.com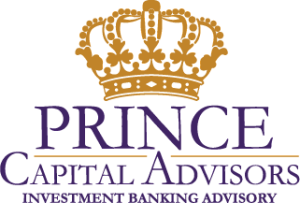 Prince Capital Advisors is an investment banking advisory firm that advises institutions globally in the marketing, sale and refinancing/recapitalization of debt instruments, capital leases and repossessed assets in multiple sectors including real estate, corporate, hospitality, shipping and aircraft. Many institutions, particularly in Southern Europe, face increasing challenges managing problematic aspects of their balance sheets and are still burdened from the effects of the global economic crisis.
Prince advises these institutions on how to optimally select, structure and position loans and assets into the secondary market to yield the highest recovery. Prince also advises companies in need of funds for growth and restructuring and in sale of real estate assets.
For more information, see: www.princeca.com

Experian is the world's leading global information services company.
We help businesses to make smarter decisions and thrive, lenders to lend more responsibly, and organisations to prevent identity fraud and crime.

We have 16,000 people operating across 37 countries and every day we're investing in new technologies, talented people and innovation to help all our clients maximize every opportunity. We are listed on the London Stock Exchange (EXPN) and are a constituent of the FTSE 100 Index.

Learn more at www.experianplc.com or visit our global news blog for the latest news and insights from the Group.

White & Case is an international law firm that serves companies, governments and financial institutions. Our long history as a global firm means we are uniquely placed to help our clients resolve their most complex legal challenges wherever they are.
We advise clients on the full spectrum of NPL transactions, including, but not limited to, acquisitions, portfolio sales and the securitisation of these portfolios across a wide range of industries, including commercial and residential real estate, financial services, airline, automotive and telecommunications, acting for sellers, purchasers, trustees, underwriters, hedge providers and servicers on all types of loan portfolio transactions, including RMBS, CMBS, consumer loans, leasing and dealer-floor plan and health loans, both performing and non-performing.
For more information, see: www.whitecase.com

The first international law firm to open an office in 1984 in Greece, Watson Farley & Williams knows the market better than anyone. WFW Athens today includes 7 partners, some with over 20 years' experience, and 26 associates, advising on both English and Greek law.
Our team has a long-standing track record as a leading provider of commercial legal advice in the domestic market, on multi-jurisdictional matters, and to international parties looking to finance, invest, or operate in Greece. WFW Athens branch is well-known and highly regarded for its maritime, energy and infrastructure, banking and finance, and corporate and commercial expertise.
For more information, see: www.wfw.com

Andreas Angelidis and Associates Law Office was founded in 1976 and was converted into a Law Firm in 2010. Our firm is highly specialized in the fields of NPLs, judicial and extra-judicial company restructuring, financial and tax criminal law, medical malpractice and offences committed through press.
We distinguished for providing integrated legal advice and high level legal services in all fields of Commercial and Corporate Law, Competition - Antitrust Law, Industrial and Intellectual Property, Trademarks, Mergers and Acquisitions, Private Insurance Law, Commercial Agreements, Real Estate Property Law as well as in all fields of Civil Law.
Our firm consists of highly qualified associates while having established a network of associates all over Greece as well as in most European countries. Our client base is made up of mass media firms, medical firms, construction firms, companies active in a variety of industries with a focus on food and beverages, insurance firms, industrial and commercial firms and firms providing services.x
For more information, see: www.agelaw.gr/216/en
Associate Sponsor
---

Serafim Sotiriadis and Associates
Considered to be one of the leading law firms in Greece, provides a wide range of legal and business services with a speciality in commercial law, insolvency law and business restructuring and recovery. Our high-quality and high-tech services, certified to ISO 9001:2008, are provided to both Greek and international clients by our team of highly-trained and knowledgeable legal and business advisors with cutting-edge expertise and experience in the field.
We are members of the IBA (International Bar Association) and IAG (International Advisory Group), and our informed team members actively participate in seminars, conventions and international gatherings of legal and business advisors.
For more information, see: www.msotlaw.gr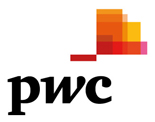 PwC - Creating value for our clients, people and communities in a changing world
With offices in 157 countries and more than 223,000 people, we are among the leading professional services networks in the world. We help organisations and individuals create the value they're looking for, by delivering quality in assurance, tax and advisory services.
Some facts about PwC:
In FY16, PwC firms provided services to 422 companies in the Fortune Global 500
For the year ending 30 June 2016, PwC's gross revenues were US$35.9 billion, up 7%, a strong performance in the face of some challenging circumstances
For more information, see: www.pwc.com
Supporter
---

Aura Real Estate
Leading Real Estate advisor on portfolio REO & NPL valuations in south Europe with offices in Madrid, Lisbon and Milan. More than 12 billion euros and 100+ projects valued in 2016 and more than 5 bill. transacted. Data driven approach with a proprietary valuation platform with more than 30 million data and over 1 million of transaction closing prices. RICS certified company with large expertise in all asset classes.

For more information, see: www.auraree.com