Premium Sponsor
Sareb was founded in November 2012 to help clean up the Spanish financial sector and, in particular, the banks that became financially distressed as a result of their excessive exposure to the real estate sector.
The Memorandum of Understanding (MoU) signed by the Spanish Government in July 2012 with its European partners established the creation of Sareb as one of the conditions for receiving financial aid. The agreement stipulated that a company had to be created to manage the real estate assets transferred from the distressed banks, in order to reduce their risk levels and carry out an orderly divestment of the distressed assets.
We received some 200,000 assets valued at €50,781 million, of which 80% were developer loans and 20% real estate assets. The majority of our share capital is privately owned (55%), while 45% is in the hands of the FROB - Fondo de Reestructuración Ordenada Bancaria (Fund for Orderly Bank Restructuring).
For more information, see: www.sareb.es
Specialist Sponsors

VDR Specialist Partner
Innovative, dynamic and deeply customer-oriented company, operating in the data protection and control field through its advanced Virtual Data Rooms. Multipartner - one of the forerunners to focus on this market segment- develops secure, modular, customizable VDRs, ideal to manage, exchange and share confidential information in a state of the art secure environment. The company has become the reference VDR provider for the main NPls operations managed in Italy.
Multipartner serves the B2B market in the Real Estate, Legal, Financial, Governance and Industrial sectors. National and international customers choose the platform proving its effectiveness and professionalism.
For more information, see: www.multipartner.com
Specialist Partner
As financial institutions around the world continue to focus on deleveraging their balance sheets, Allen & Overy has been at the forefront of the market, advising both governments, buyers and sellers of NPLs and we are well placed to setup and manage the legal aspects of SPVs for this purpose.
We are considered to be the premier firm across a range of banking and capital markets products and are able to bring together teams from across our leading practices in complementary areas such as funds, regulatory, debt capital markets, derivatives and securitisation to cover every aspect of a proposed transaction.
For more information, see: www.allenovery.com
Iberian Legal Partner
Cuatrecasas
is a law firm present in 12 countries. We have 1000 lawyers, organized by business and industry-specific practice areas, who provide the knowledge and experience of the business law specialties applicable in each case, with a sectoral approach.
The Finance Group is highly regarded for handling distressed debt transactions: acquisition of corporate debt, loan portfolios and restructuring debt processes in Spain. Cuatrecasas' Finance team advises distressed/special situation funds (as purchaser) and financial institutions (as seller) in many significant deals. Year after year, international directories rank the Finance specialties in 1st tier.

For more information, see: www.cuatrecasas.com
Spanish Legal Partner
Dentons
is the world's largest law firm, delivering quality and value to clients around the globe. With more than 10.000 lawyers and professionals in more than 170 locations spanning 79 countries, Dentons brings together top tier talent found at the intersection of geography, industry knowledge and substantive legal expertise.
Reasons to choose us:
Our expertise and legal skills. A team of leading specialists and outstanding project managers ready to handle the more complex deals and work for your benefit alongside other advisors.
Direct partners involvement. Each case is coordinated and managed by a partner who participates directly in the case and coordinates the work of all the lawyers involved.
A leading presence in Spain. Through our two offices in Madrid and Barcelona, we provide you premier legal services with a commercial approach to our clients in Spain and globally through our international network.
Sector approach. Our lawyers operate through business sector teams, thus ensuring they are well-versed in special regulations and experienced in handling transactions in areas such as Luxury and Branded Goods, Retail, Renewable Energy, Electricity, Oil and Gas, Aged Care and Retirement Homes, Media and Entertainment, PPP and Infrastructure, Real Estate, Leisure and Hospitality, Life Sciences, Pharmaceutical and Health and Tourism
Market makers. We are keen to invest and help you develop new products; we are market makers always wishing to innovate and work alongside clients in any new trends in the market
For more information, see: www.dentons.com
Technology Partner
idealista
is the Southern Europe´s largest Real Estate website. It is the main meeting point for all those looking for a home, whether for buying or renting, and those who offer them. Since 2000 we have been helping all our users to overcome the anxiety and frustration of finding a home.
Idealista/data is the Proptech team within the idealista company. It focuses on data driven analysis of the Real Estate Market in Spain, Italy & Portugal. The use of technology and a deep knowledge of Real Estate Market allow us to make the best decisions at the right time. Controlling each of the variables that affect the value of the NPLs is essential to monitor and segment the portfolios: risk, rating, liquidity, valuation, forecast...
Our technology analyses 16,000 assets per hour including alert systems and recommendations in any neighbourhood giving all our customers an important competitive advantage.
For more information, see: www.idealista.com
Debt Purchaser and Servicing Partner
intrum
We lead the way to prosperous business. Our credit management services give advantages to companies of all sizes. Strong cash flow contributes to continuous growth.
By taking good care of our clients and their customers we contribute to sustained healthy relationships. Every year we support 80.000 companies. And every day we are in contact with 250.000 people in debt.
With this great influence, comes great responsibilities and opportunities. We are in a unique position to make a difference. Step by step, we make things better for our clients, for their customers, for our industry and for society.
We lead the way to a sound economy.
For more information, see: www.intrum.com
Solvia is a leading Real Estate Servicer provider in the Spanish market, specialized in both Retail and Corporate sectors with more than €30bn in assets under management. It has entered into the Real Estate brokerage for individuals, SMEs and companies, as well as in the property development for third parties.
Solvia´s multidisciplinary team offers a broad range of services such as: Retail Sales & Marketing; Corporate & Investors; Property Development; and Loan & Legal Asset Management. It has recently experienced a huge growth, and is currently transforming its business model, entering into new activities such as C2C and B2B Real Estate services.
For more information, see: www.solvia.es
Block Sponsors
Intralinks® Holdings, Inc. is a leading global technology provider of secure content collaboration solutions supporting NPL transactions.
For 20 years Intralinks has been serving the debt capital markets community with one of the most widely used loan platforms for deal and document management.
Intralinks provides government agencies, advisors and brokers with the tools they need to streamline the debt divestiture process from pitch to sale. With Intralinks, NPL teams can maximize their proceeds by executing deals faster.
Intralinks is the most trusted Virtual Data Room provider, with a track record of enabling high-stakes transactions valued at $28.1+ trillion.
For more information, see: www.intralinks.com
SERVDEBT is a leading and independent asset management company in the Iberian NPL market, with a unique experience in providing integrated solutions on acquisition and management of distressed loan portfolios and real estate assets.
Since its inception, in 2007, SERVDEBT has experienced a significant growth having today approximately €5.2 billion of assets under management.
The company employs approximately 400 people, between Lisbon, Porto and Madrid.
Servdebt offers to its client's multidisciplinary teams composed by lawyers, asset managers, financial analysts and real estate specialists.
For more information, see: www.servdebt.com
AHORA Asset Management is an independent servicer focus in the management of scattered and adversely possessed REOs. At AHORA we are experts in reaching agreements with occupants using mediation. More than 30 accredited and experienced mediators are part of our team. Our value added is or independence, the management of the complete value chain, our experience dealing in the problematic assets and our team of mediators.
For more information, see: www.ahoramanagement.com
Redwood objective is to be the premier property manager and asset advisor for Private Sector Investors in Spain. We have a strong team of property management professionals with significant experience in all sectors of residential asset management and the investment market. We are solely focused on servicing Private Sector portfolios for professional and institutional investors.
For more information, see: www.redwoodcorp.com
Standard Sponsors
Established in 2005, Prime Yield delivers valuation, research and advisory/consultancy services and has been focusing on the NPL&REO market, specializing in Portugal and Brazil.
Value generation for our clients.
Thinking about the players (buy and sell) who want to be actively involved in the transaction of this type of assets, the company created the Prime AVM & Analytics, an advanced technological solution that allows NPL's investors and sellers to have property valuations in a fast, simple and reliable way both for single assets or entire portfolios (RESI or CRE). Prime Yield is regulated by RICS and has REV members at the team.
For more information, see: www.prime-yield.com and nplreo.prime-yield.com.br
Merrill Corporation is a leading global SaaS provider for participants in the M&A lifecycle. Clients trust Merrill's innovative applications, excellent customer service and deep subject expertise to successfully navigate the secure sharing of their most sensitive content.
Merrill's flagship product, DatasiteOne, helps dealmakers in over 170 countries close more deals, faster.
For more information, see: www.merrillcorp.com
HipoGes Iberia
Founded in 2008, HipoGes is one of the leading Asset Management platforms in Southern Europe for distressed assets with over €10 billion of assets under management. We manage a broad spectrum of assets including: residential mortgages, corporate & SME loans, Commercial Real Estate, unsecured loans, government & corporate receivables, and REO portfolios.
The services are provided along the whole investment cycle from due diligence to loan servicing and legal enforcements. With offices in Spain, Portugal, Greece and Italy and circa 250 employees, HipoGes is ranked "Above Average" as residential mortgage special servicer and "Average" as CRE special servicer by S&P.
For more information, see: www.hipoges.com
Linkval is an independent company, founded in 2019, that benefits from over 15 years of experience in Real Estate and NPL business from its partner.
Linkval is specialized on Real Estate assets valuation, business plan for single complex assets, and advisory on REO and NPL portfolio's as RE valuers and as NPL specialist advisors.
For more information, see: www.linkval.pt
Mencovaz

Mencovaz is a real estate appraiser company (with 4 Recognized European Valuers - REV) that develops valuation reports in Portugal (mainland and archipelagos of Madeira and Azores) for banks, real estate investment trusts and for NPL and REO portfolios, both for national and international clients.
For more information, see: www.mencovaz.pt
Uría Menéndez is one of the most prestigious and innovative international law firms offering professional services of the highest quality.
Their capacity for innovation, profound analysis of the law and unwavering respect for deontological ethics have made them one of the leading firms across the Iberian and Latin American markets.
With almost 600 lawyers working in 16 different offices located in the most important financial centres of Europe, the Americas and Asia, they're able to fully represent clients across the globe.
For more information, see: www.uria.com
Copernicus is a global independent Loan & REO Asset Management platform that currently operates in Spain, Italy and Portugal.
Copernicus specializes in Corporate and SME secured loans, residential mortgages and REO portfolios.
By January 2019, Copernicus had over 200 employees and has managed more than €9.3bn of distressed assets.
For more information, see: www.copernicusservicing.com
SPS has a broad and extensive experience in the support and handling of Banking and Finance related litigation. We pride ourselves not only in being able to provide a full scope legal assistance of transactional and regulatory operations, but also to present a solution to debt emergent issues, such as refinancing, debt restructuring, restructurings and insolvency.
In relation to NPL and REOs, SPS advises buyers and sellers in the best strategies to be implemented, with detailed and accurate due diligences of the portfolios, NDA, SPA and debtor/creditor negotiations. SPS also gives support in evaluating any legal implications of specific initiatives that should be followed throughout all the stages of the operations, right from the get-go until the signing and closing of the deal.
For more information, see: www.spsadvogados.com
Baker McKenzie

Volatility and uncertainty are the new norm. With events like Brexit in the UK and the new administration in the US just two examples of recent geopolitical upheaval, we need to be able to help our clients navigate a constantly changing and challenging market. And it requires a new type of thinking and a different mindset.
We call it The New Lawyer.
Lawyers who collaborate unusually well across borders, markets and industries around the globe. Lawyers who embrace new ideas and emerging technologies to give businesses confidence in these uncertain times.
We are The New Lawyers.
We are Baker McKenzie.
For more information, see: www.bakermckenzie.com
Associate Sponsors
Multigestión Iberia is a leading service provider with 250 professional agents, offering flexible and tailored collection solutions to Banks, Financial Institutions, Investors, Utilities, Large and Medium Enterprises, in Spain and Portugal.
Our expertise covers all levels of collection and types of products including performing and non-performing loans, unsecured, secured, mortgage, auto finance and leasing to individuals, public sector and SMEs.
A dedicated team is assigned for each portfolio to optimize collection efficiency and quality.
Our collection actions are managed through a flexible and automatic workflow adapted to your company requirements and debt typology with almost no limitation.
For more information, see: www.multigestioniberia.com
CBRE Loan Services (CBRELS) is an integral part of CBRE Capital Advisors, a team that offers independent capital markets advice founded on deep financial expertise and global real asset insight.
The Loan Advisory team, part of CBRELS advises on the sale, acquisition, valuation and workout of both performing and non-performing loans. The team has acted as loan sale advisor and buy side advisor on Europe's most high profile NPL portfolios and advised on over €59bn of loan sales transactions globally. The team is strongly positioned to provide large and small financial institutions with advisory services focusing on maximising value and recoveries with regards to all real estate loan and asset types.
For more information, see: www.cbre.com

Vieira de Almeida is a leading and independent law firm with solid international experience. We are proud to have been involved in many ground-breaking transactions in Portugal in the last 40 years, and to maintain privileged relations with some of the top international law firms around the world. We work as a team with our clients, making their objectives our own. Based on our experience, we strive to deliver innovative and solid solutions, under the highest standards of performance with only one aim in view: clients'​ success.
Our international footprint is one of the largest among the leading Lisbon-based law firms being present in eleven jurisdictions, including francophone Africa, through VdA Legal Partners - a fully integrated network of independent law firms.
For more information, see: www.vda.pt
Supporters

Aura Real Estate
Leading Real Estate advisor on portfolio REO & NPL valuations in south Europe with offices in Madrid, Lisbon and Milan. More than 12 billion euros and 100+ projects valued in 2016 and more than 5 bill. transacted. Data driven approach with a proprietary valuation platform with more than 30 million data and over 1 million of transaction closing prices. RICS certified company with large expertise in all asset classes.

For more information, see: www.auraree.com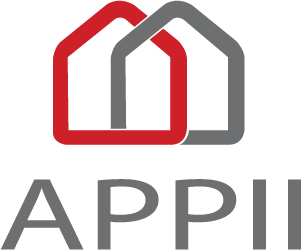 Portuguese Association of Real Estate Developers and Investors
APPII is a leading Association based in Portugal, representing the biggest cluster of the furthermost significant companies with activity in the Portuguese Real Estate Industry, namely the leading development and investment companies, but also the top funds and listed companies, all asset class operators, as well as the upper hoteliers, constructors, banks, asset and project managers.
APPII counts with more than 200 companies with activity in the Real Estate Market of Portugal and 35% of its members are foreigner and international players worldwide.
For more information, see: www.appii.pt
Media Partners
Savvy Investor is a professional resource hub for institutional investors and their service providers, curating the best investment research and news from around the globe. The Savvy Investor library is made up of 50 topics, including a section enabling members to instantly access the latest Debt and Credit Outlook articles and white papers and a directory of investment conferences.
Having launched in 2015, Savvy Investor now has over 36,000 members who download over 30,000 white papers per month. Upon signing up, each member selects which of the 50 topics they are interested in. This allows us to personalise their home page and weekly newsletter, ensuring a unique experience for all.
Join now for free at www.savvyinvestor.net

Asset-Backed Alert
Excel in the New-Look Securitization Business
Every week, Asset-Backed Alert delivers hard-to-get news and statistics on the new-look ABS, MBS and CLO markets around the globe. The newsletter routinely gives subscribers the earliest word on money-making plays and risks emerging from the securitization of consumer loans, home mortgages and corporate receivables. See for yourself by signing up for a three-issue FREE trial subscription to Asset-Backed Alert. Start your free trial at ABAlert.com, or call 201-659-1700.
For more information, see: www.abalert.com
FocusEconomics is a leading provider of economic analysis and forecasts for 127 countries in Africa, Asia, Europe and the Americas, as well as price forecasts for 33 key commodities. The company is supported by an extensive global network of analysts.
Since its launch in 1999, FocusEconomics has established a solid reputation as a reliable source for timely and accurate business intelligence among Clients from a variety of industries, including the world's major financial institutions, multinational companies and government agencies.

For more information, see: www.focus-economics.com

CEE Legal Matters is a print and online publication for and about lawyers interested and working in Europe's emerging legal markets. CEE Legal Matters features news, interviews, analysis, opinion, and more. We also host conferences and round-tables and produce special reports on fees, salaries, and other subjects of interest to lawyers in the region. Our mission is, simply, to be the go-to source of information about lawyers and legal markets in Central and Eastern Europe. Because CEE Legal Matters.
For more information, see: www.ceelegalmatters.com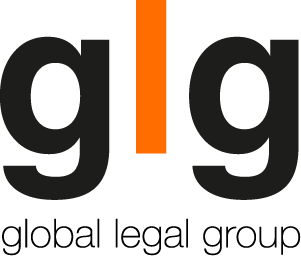 Global Legal Group is an independent media company specialising in the legal market. Through print and digital channels, we provide legal, regulatory and policy information to senior executives, general counsel, law firms and government agencies.
GLG is the publisher of the GLI to: Banking Regulation
To access the content for FREE, visit https://www.globallegalinsights.com/practice-areas/banking-and-finance-laws-and-regulations
For more information, see: www.glgroup.co.uk

Confidencial Imobiliário (Ci) is the only source in Portugal regarding statistics on residential transaction prices. It's an independent magazine, specialized in producing and publishing residential statistics. It owns a database named SIR that gathers the individual transactions from almost all main RE agents and developers.
Its data is quoted by the ECB, Bank of Portugal and the Bank for International Settlements, and is used by all major banks, both to address supervision rules and to manage NPL portfolios.
Ci also publishes the only statistics about residential rents, allowing investors to estimate implicit yields and support portfolio valuations.
For more information, see: www.confidencialimobiliario.com
LC Publishing Group, with its majority share in Iberian Legal Group, owns Iberian Lawyer, the digital monthly magazine and in-depth source of information for lawyers who advise international business interests in Spain and Portugal as well as the increasingly global interests of Iberian businesses in Latin America and Africa.
It is aimed at business and in house lawyers, tax consultants and accountants. On the top of the digital magazine, every day the website reports current and in-depth news from major companies and from the business lawyers' point of view.

For more information, see: www.iberianlawyer.com

Published by LC Publishing Group, Financecommunity.it was launched in 2014.
It is a digital title which provides daily news on the Italian financial sector and is aimed at bankers, private equity funds, real estate operators and asset management companies, among others. For its contents, the magazine focuses on finance market, i.e. on transfers and new appointments, operations and related advisors, rather than on insights and analytical data on market trends.
Every two weeks, a section of the digital magazine MAG (published by LC Publishing) is dedicated to Financecommunity's contents. Financecommunity.it has achieved a spectular growth in terms of number of readers and professionals taking part to the digital headline and counts on average 30.000 unique visitors / month (Google Analytics 2019).
For more information, see: www.financecommunity.it
TRADERS' media is a boutique publishing house which specialises in education on investments and trading. It was founded in May 2002 and since then there have been produced four monthly editions in German, Greek, Italian and Spanish.
The most up to date information on technical analysis, but also on mathematical and psychological aspects of trading, are presented every month through articles and interviews. TRADERS' has been repeatedly voted "the best magazine for investors" in the UK. Topics cover a vast array, from intraday and swing trading to position management, in many asset classes. Besides its monthly publication, the company also produces customised editions for big banks and brokers worldwide.
For more information, see: www.traders-mag.es or www.traders-mag.it