Standard Sponsor

Merrill Corporation is a leading global SaaS provider for participants in the M&A lifecycle. Clients trust Merrill's innovative applications, excellent customer service and deep subject expertise to successfully navigate the secure sharing of their most sensitive content.
Merrill's flagship product, DatasiteOne, helps dealmakers in over 170 countries close more deals, faster.
For more information, see: www.merrillcorp.com
Supporter

Aura Real Estate
Leading Real Estate advisor on portfolio REO & NPL valuations in south Europe with offices in Madrid, Lisbon and Milan. More than 12 billion euros and 100+ projects valued in 2016 and more than 5 bill. transacted. Data driven approach with a proprietary valuation platform with more than 30 million data and over 1 million of transaction closing prices. RICS certified company with large expertise in all asset classes.

For more information, see: www.auraree.com
Media Partners

TopLegal provides expert knowledge of the Italian legal services market, explore what is distinctive about Italian law firms and lawyers and analyse the significant changes affecting the business of law in Italy.
TopLegal do this means daily website update, bimonthly TopLegal Review (digital and paper edition), in-depth analisys research and about legal services market by area, social media interaction with our readers.
Particularly, two significant developments in recent years have been forcing the market to move forward. The first is the market challenges that have concentrated the minds of corporate and commercial lawyers like never before. The increasing commoditization of legal services has compelled Italian law firms to become innovative and business focussed. The second is the generational shift and greater awareness about the need for modern, outward-looking and institutional law firms. These days, the best Italian lawyers are expected not only to generate business but to be effective leaders as well.
TopLegal tracks and analyses these important transformations. Based in Milan, our team is on the ground in Italy, speaking to lawyers and their clients every day. That makes us best placed to understand the Italian legal scene from the inside as it truly is. A rapidly modernising sector still rooted in tradition.
For more information, see: www.toplegal.it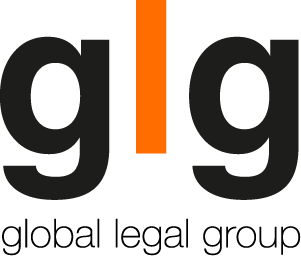 Global Legal Group is an independent media company specialising in the legal market. Through print and digital channels, we provide legal, regulatory and policy information to senior executives, general counsel, law firms and government agencies.
GLG is the publisher of the GLI to: Banking Regulation
To access the content for FREE, visit https://www.globallegalinsights.com/practice-areas/banking-and-finance-laws-and-regulations
For more information, see: www.glgroup.co.uk

Asset-Backed Alert
Excel in the New-Look Securitization Business
Every week, Asset-Backed Alert delivers hard-to-get news and statistics on the new-look ABS, MBS and CLO markets around the globe. The newsletter routinely gives subscribers the earliest word on money-making plays and risks emerging from the securitization of consumer loans, home mortgages and corporate receivables. See for yourself by signing up for a three-issue FREE trial subscription to Asset-Backed Alert. Start your free trial at ABAlert.com, or call 201-659-1700.
For more information, see: www.abalert.com

CEE Legal Matters is a print and online publication for and about lawyers interested and working in Europe's emerging legal markets. CEE Legal Matters features news, interviews, analysis, opinion, and more. We also host conferences and round-tables and produce special reports on fees, salaries, and other subjects of interest to lawyers in the region. Our mission is, simply, to be the go-to source of information about lawyers and legal markets in Central and Eastern Europe. Because CEE Legal Matters.
For more information, see: www.ceelegalmatters.com

FocusEconomics is a leading provider of economic analysis and forecasts for 127 countries in Africa, Asia, Europe and the Americas, as well as price forecasts for 33 key commodities. The company is supported by an extensive global network of analysts.
Since its launch in 1999, FocusEconomics has established a solid reputation as a reliable source for timely and accurate business intelligence among Clients from a variety of industries, including the world's major financial institutions, multinational companies and government agencies.

For more information, see: www.focus-economics.com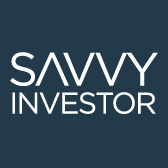 Savvy Investor is a professional resource hub for institutional investors and fund managers, curating the best investment articles and white papers from around the globe. The research library is made up of 50 topics, including a section enabling investment professionals to instantly access the latest Debt and Credit Outlook white papers and a directory of investment conferences
Savvy Investor is entirely free to use, and the site's members have access to a Research Library of over 17,000 white papers. Companies enhance their reputation by publishing research and managing their company page in the Company Directory, which again is free of charge.
For more information, see: www.savvyinvestor.net