Standard Sponsors
---
Loxon is a software company offering integrated lending and risk management solutions for the financial services industry. Loxon is dedicated to serve banks and leasing companies with the most complete software suite covering the entire lending and risk management lifecycle. Moreover Loxon offers portfolio based risk management solutions for credit, market and operational risk. The company provides high standard consulting and development capacity for successful implementation projects and wide business knowledge in the field of risk management.
The core value of the company is the strong capability of business and technology innovation. Risk experts and experienced bank executives jointly work on the improvement of the product suite and extend the functionalities with step-forward attitude. The product development team apply state-of-the-art risk management practices combined with technology leader approach.
For more information, see: www.loxon.eu

FICO powers decisions that help people and businesses around the world prosper. Founded in 1956 and based in Silicon Valley, the company is a pioneer in the use of predictive analytics and data science to improve operational decisions.
Using FICO solutions, businesses in more than 100 countries do everything from protecting 2.6 billion payment cards from fraud, to helping people get credit, to ensuring that millions of airplanes and rental cars are in the right place at the right time.
For more information, see: www.fico.com
Associate Sponsor
---

Alvarez & Marsal
Companies, investors and government entities around the world turn to Alvarez & Marsal (A&M) when conventional approaches are not enough to activate change and achieve results. Privately-held since 1983, A&M is a leading global professional services firm that delivers performance improvement, turnaround management and business advisory services to organizations seeking to transform operations, catapult growth and accelerate results through decisive action.
Our senior professionals are experienced operators, world-class consultants and industry veterans who draw upon the firm's restructuring heritage to help leaders turn change into a strategic business asset, manage risk and unlock value at every stage.
When action matters, find us at www.alvarezandmarsal.com
Media Partners
---

Global Banking & Finance Review is a leading Online and Print Magazine, which has evolved from the growing need to have a more balanced view, for informative and independent news within the financial community. Our experienced contributors provide this quality and in-depth insight in a clear and concise way, providing leading players and key figures with up to date information within the finance sector.. Read in over 200 different countries and ranked below 15,000 globally by Alexa across billions of websites.
For more information, see: www.globalbankingandfinance.com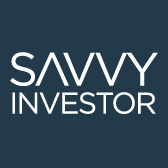 Savvy Investor is a professional resource hub for institutional investors and fund managers, curating the best investment articles and white papers from around the globe. The research library is made up of 50 topics, including a section enabling investment professionals to instantly access the latest Debt and Credit Outlook white papers.
Savvy Investor is entirely free to use, and the site's members have access to a Research Library of over 13,000 white papers. Companies enhance their reputation by publishing research and managing their company page in the Company Directory, which again is free of charge.
For more information, see: www.savvyinvestor.net


FocusEconomics is a leading provider of economic analysis and forecasts for 127 countries in Africa, Asia, Europe and the Americas, as well as price forecasts for 33 key commodities. The company is supported by an extensive global network of analysts.
Since its launch in 1999, FocusEconomics has established a solid reputation as a reliable source for timely and accurate business intelligence among Clients from a variety of industries, including the world's major financial institutions, multinational companies and government agencies.

For more information, see: www.focus-economics.com

Asset-Backed Alert
Excel in the New-Look Securitization Business
Every week, Asset-Backed Alert delivers hard-to-get news and statistics on the new-look ABS, MBS and CLO markets around the globe. The newsletter routinely gives subscribers the earliest word on money-making plays and risks emerging from the securitization of consumer loans, home mortgages and corporate receivables. See for yourself by signing up for a three-issue FREE trial subscription to Asset-Backed Alert. Start your free trial at ABAlert.com, or call 201-659-1700.
For more information, see: www.abalert.com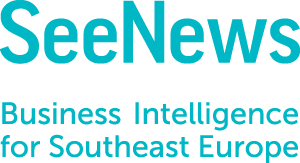 SeeNews is an independent one-stop-shop provider for business information and market intelligence for Southeast Europe. For over 15 years we have given a 360-degree perspective on 11 promising economies, so businesses can make informed decisions.
The integrated portfolio of services comprises, industry analyses, reports, company profiles, business and economic news monitoring and analysis of traditional and social media and annual rankings (TOP 100 SEE). Above all, SeeNews offers expert research on-demand based on the client's criteria. The company's clients include IBM, Uniqa, HypoNoe Group, Lexis Nexis, and Buraeu van Dijk, among others.

For more information, see: www.seenews.com