Premium Sponsors
---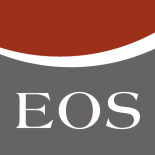 The EOS Group is one of the leading international providers of customised financial services. Its core business is receivables management. EOS stands for high-quality debt collection in order to protect creditors as well as consumers. With over 8,500 employees and more than 50 subsidiaries, EOS provides services for 20,000 clients in more than 25 countries around the world.
By being connected to an international network of partner companies, the EOS Group offers customers access to resources in more than 140 countries on all continents. The key target sectors are banking, insurance, utilities, telecommunications and IT companies.
For more information, see: www.eos-solutions.com


As financial institutions around the world continue to focus on deleveraging their balance sheets, Allen & Overy has been at the forefront of the market, advising both governments, buyers and sellers of NPLs and we are well placed to setup and manage the legal aspects of SPVs for this purpose.
We are considered to be the premier firm across a range of banking and capital markets products and are able to bring together teams from across our leading practices in complementary areas such as funds, regulatory, debt capital markets, derivatives and securitisation to cover every aspect of a proposed transaction.
For more information, see: www.allenovery.com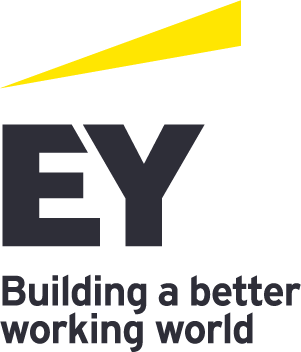 EY is a global leader in assurance, tax, transaction and advisory services. The insights and quality services we deliver help build trust and confidence in the capital markets and in economies the world over.
We develop outstanding leaders who team to deliver on our promises to all of our stakeholders. In so doing, we play a critical role in building a better working world for our people, for our clients and for our communities.
For more information, see: www.ey.com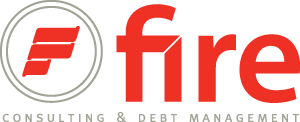 FIRE Spa
Born in 1992, Fire is the Italian leading company in credit collection and management. With a turnover of 40 million in 2015 and over 2000 resources on the Italian territory, the company offers end-to-end high added value services to banks, financial institutions, utilities, telcos, public administrations and institutional investors willing to buy non-performing loans portfolios of any asset class (secured and unsecured).
Cutting-edge technologies and engineered, lean processes applied to collection strategies, business intelligence-driven operations, a strong internal control structure to ensure compliance with an ever-changing regulatory environment and high level training, make Fire a top performer and a trend setter in the debt recovery market.
For more information, see: www.firespa.it
Technology Partner
---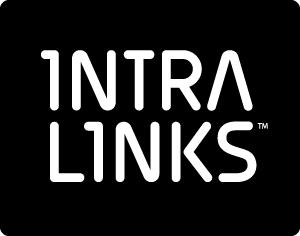 Intralinks® Holdings, Inc. is a leading global technology provider of secure content collaboration solutions supporting NPL transactions.
For 20 years Intralinks has been serving the debt capital markets community with one of the most widely used loan platforms for deal and document management.
Intralinks provides government agencies, advisors and brokers with the tools they need to streamline the debt divestiture process from pitch to sale. With Intralinks, NPL teams can maximize their proceeds by executing deals faster.
Intralinks is the most trusted Virtual Data Room provider, with a track record of enabling high-stakes transactions valued at $28.1+ trillion.
For more information, see: www.intralinks.com

Block Sponsor
---

CRIF is a global company specializing in credit bureau and business information, outsourcing and processing services, and credit solutions.
CRIF works in every phase of the customer relationship to achieve growth, mitigate risk, reduce end-to-end processing costs and be compliant-ready. Nowadays over 3,300 banks and financial institutions, 44,000 business clients and 167,000 consumers use CRIF services in 50 countries on a daily basis.
In order to provide personalized and specific solutions, CRIF has established divisions and business units specialized in credit & risk management, ratings to non-financial corporates in Italy and in Spain, Property Valuation and Real Estate Services, Business Process Optimization, Credit Collection, and NPL management (CRIF Servicing).
For more information, see: www.crif.com

Standard Sponsors
---
Mazars is an international, integrated and independent organisation specialising in audit, advisory, accounting, tax and legal services. The Group operates in 79 countries and draws on the expertise of 18,000 professionals to assist companies – major international groups, SMEs, private investors – and public bodies at every stage of their development.
At Mazars we believe the best strategies are driven by collective intelligence. We see it as our responsibility to independently advocate financial and operating models that promote stability, quality, transparency, confidence and sustainable growth.
We believe in customised solutions, addressing each of our client's challenges with a dedicated team of experts combining local market knowledge and global technical expertise.
For more information, see: www.mazars.com

A.S. Papadimitriou & Partners is a distinguished law firm offering a wide range of comprehensive legal services in the field of business and civil law. Based on legal expertise and in-depth knowledge of the Greek and international business context, the firm has participated in numerous projects and cross-border transactions in the South Eastern Europe area.
The firm's areas of practice include: Dispute Resolution, Venture Capital, Private Equity and M&A, Corporate & Commercial, Banking, Finance & Capital Markets, Real Estate and Property Development, Ship Finance and Acquisitions, Foundations & Trusts, Estate Planning, Family and Inheritance, Health and Medical Malpractice, Intellectual Property and Personal Data Protection.
For more information, see: www.saplegal.gr

Sistemia has been active in the Italian NPL market for more than 13 years with a strong focus on the RE market. Since its foundation, Sistemia has managed receivables for an overall value of more than 40 billion and has AUM of 4.6 billion (2016). Sistemia offers fundamental services for both Lenders and Investors.
Operational research is the distinctive element which has led the company to develop an internal technical team dedicated to the evolution of integrated services. Sistemia is the training ground in which the innovative and patented MasterLegal® and AsteRealEstate® services were born.
For more information, see: www.sistemia.net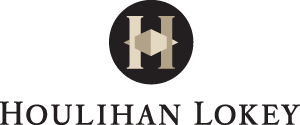 Houlihan Lokey (NYSE: HLI) is a global investment bank with expertise in mergers and acquisitions, capital markets, financial restructuring, valuation, and strategic consulting. The firm serves corporations, institutions, and governments worldwide with offices in the United States, Europe, and the Asia-Pacific region. Independent advice and intellectual rigor are hallmarks of our commitment to client success across our advisory services. Houlihan Lokey is ranked as the No. 1 M&A advisor for all U.S. transactions, the No. 1 global restructuring advisor, and the No. 1 global M&A fairness opinion advisor over the past 20 years, according to Thomson Reuters.
For more information, see: www.hl.com
Associate Sponsors
---

SiCollection is one of the top unsecured credit collection companies in Italy. It offers collection and asset management services to customers and investors, utilizing practices developed over the years for the most relevant lenders in the country. SiCollection has a highly integrated and automated operational platform, which allows the management of a high number of files across multiple work-out strategies.
SiCollection actively supports investors in scouting, evaluating, executing due diligences and developing purchasing offers of unsecured NPLs. The company has supported investors in purchasing more than 2.0 BN GBV and is actually servicing a good part of it.

For more information, see: www.sicollection.it


SERVIF, Italian partner of Donnelley Financial Solutions, has been a leading provider of Virtual Data Room services since 2007 for the Italian market. We support M&A and Capital Market deals with a local Project Management team in conjunction with Donnelley Financial Solutions worldwide network. We have been supporting NPLs disposals of the major Italian Banks.
Donnelley Financial Solutions provides software and services enabling clients to communicate with confidence in a complex regulatory environment. We provide our clients with innovative tools for content creation, management and distribution, as well as data analytics and multi-lingual translations services.

For more information, see: www.servif.it & www.dfsco.com/venue


Altamira Asset Management
Altamira is the leading independent Spanish Servicer and one of the most active advisors in the acquisition of NPL & REO in Spain. We have successfully led the transformation of the servicing industry by developing a new approach to Debt and Real Estate Management. Altamira's competitive positioning is unique to expand internationally and become a relevant pan-European player.
We operate under a full recovery process structure, resulting in an integrated resolution lifecycle for its AuM. Altamira's broad asset scope including secured/unsecured debt as well as residential, commercial and land real estate assets.
Altamira is headquartered in Madrid and operates from more than 30 offices located across Spain and Portugal.
For more information, see: www.altamirainmuebles.com

ARCHEIOTHIKI SA is a market leader in Greece in Information Management Services and Records Storage - Records Management since 2006. The company services >180 customers in Greece, including all the country's banks, the major insurance companies, legal firms and multinational firms.
Archeiothiki is the only company in Greece that offers comprehensive Virtual Data Room services, with full local support, via the VENUE platform as an exclusive operator of Donnelley Financial Solutions.
VENUE deals by Archeiothiki, since 2012
130 deals
15 top European banks' projects
80% of Greek privatization deals
8.000+ users
>10 active NPL projects since the beginning of 2017
For more information, see: www.archeiothiki.gr/en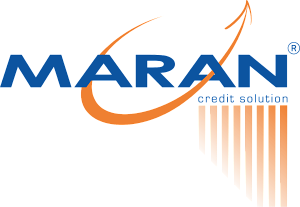 Maran Credit Solution S.p.A. has been among the major players in credit recovery in Italy since 1993.
It has a strong, innovative team capable of identifying the best opportunities for its customers, as it has a flexible approach in its implementation of credit protection services.
Maran boasts among its clients, consumer credit agencies, banks, factoring companies, leasing companies, local governments and utilities and telecommunications companies.
Maran has stabilized all of its entire staff, composed of 700 people dedicated to phone collections and 60 tax collection agents in Italy. It has operational centers in Italy: Spoleto, Pescara, Catanzaro. It also has an operational center in Craiova.
For more information, see: www.marancreditsolution.com
Media Partners
---
Bloomberg Brief newsletters combine Bloomberg data and news with industry-specific content and commentary to help you stay informed and ready for the day.
The weekly Leveraged Capital brief is written for the leveraged loan and high-yield bond markets. All the key news, analysis and commentary you need to know delivered in a weekly easy to read, digital newsletter.
For more information, see: www.bloombergbriefs.com

Global Banking & Finance Review is a leading Online and Print Magazine, which has evolved from the growing need to have a more balanced view, for informative and independent news within the financial community. Our experienced contributors provide this quality and in-depth insight in a clear and concise way, providing leading players and key figures with up to date information within the finance sector.. Read in over 200 different countries and ranked below 15,000 globally by Alexa across billions of websites.
For more information, see: www.globalbankingandfinance.com

FocusEconomics is a leading provider of economic analysis and forecasts for 127 countries in Asia, Europe, Africa and the Americas, as well as price forecasts 33 key commodities. The company provides reliable and timely information to help companies make the right business decisions.
FocusEconomics' extensive global network of economists, coupled with its position as an industry leader, are indications of the company's solid reputation as a reliable source for business intelligence among the world's major financial institutions, multinational companies and government agencies.
For more information, see: www.focus-economics.com

TRADERS' media is a boutique publishing house which specialises in education on investments and trading. It was founded in May 2002 and since then there have been produced four monthly editions in German, Greek, Italian and Spanish.
The most up to date information on technical analysis, but also on mathematical and psychological aspects of trading, are presented every month through articles and interviews. TRADERS' has been repeatedly voted "the best magazine for investors" in the UK. Topics cover a vast array, from intraday and swing trading to position management, in many asset classes. Besides its monthly publication, the company also produces customised editions for big banks and brokers worldwide
For more information, see: www.traders-mag.gr or www.traders-mag.es or www.traders-mag.it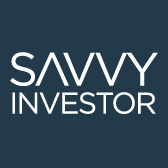 Savvy Investor is a professional resource hub for institutional investors and fund managers, curating the best investment articles and white papers from around the globe. The research library is made up of 50 topics, including a section enabling investment professionals to instantly access the latest Debt and Credit Outlook white papers.
Savvy Investor is entirely free to use, and the site's members have access to a Research Library of over 13,000 white papers. Companies enhance their reputation by publishing research and managing their company page in the Company Directory, which again is free of charge.
For more information, see: www.savvyinvestor.net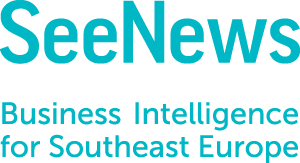 SeeNews is one-stop shop for business news and market intelligence that gives you a 360-degree perspective on Southeast Europe, helping you make informed strategic decisions.
For more information, see: www.seenews.com

Asset-Backed Alert
Excel in the New-Look Securitization Business
Every week, Asset-Backed Alert gives you the earliest word on money-making plays emerging from the transformed ABS and MBS markets. The newsletter makes sense of the changes impacting the securitization of consumer loans, home mortgages and corporate receivables. See for yourself by signing up for a three-issue FREE trial subscription to Asset-Backed Alert. Start your free trial at ABAlert.com, or call 201-659-1700.
For more information, see: www.abalert.com

Aura Real Estate
Leading Real Estate advisor on portfolio REO & NPL valuations in south Europe with offices in Madrid, Lisbon and Milan. More than 12 billion euros and 100+ projects valued in 2016 and more than 5 bill. transacted. Data driven approach with a proprietary valuation platform with more than 30 million data and over 1 million of transaction closing prices. RICS certified company with large expertise in all asset classes.

For more information, see: www.auraree.com