Main Partner
---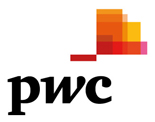 PwC - Creating value for our clients, people and communities in a changing world
With offices in 157 countries and more than 223,000 people, we are among the leading professional services networks in the world. We help organisations and individuals create the value they're looking for, by delivering quality in assurance, tax and advisory services.
Some facts about PwC:
In FY16, PwC firms provided services to 422 companies in the Fortune Global 500
For the year ending 30 June 2016, PwC's gross revenues were US$35.9 billion, up 7%, a strong performance in the face of some challenging circumstances
PwC Czech Republic has been present on the Czech market for more than quarter of century, which means that we are more than just helping our clients find the best solutions. Most of all, we would like it to show our commitment to building strong, trust-based relationships with our clients, to being their reliable partners in their day-to-day management decisions as well as in defining and implementing their long-term visions.
For more information, see: www.pwc.com

Premium Sponsor
---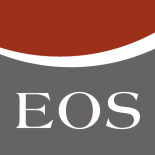 The EOS Group is one of the leading international providers of customised financial services. Its core business is receivables management. EOS stands for high-quality debt collection in order to protect creditors as well as consumers. With over 8,500 employees and more than 50 subsidiaries, EOS provides services for 20,000 clients in more than 25 countries around the world.
By being connected to an international network of partner companies, the EOS Group offers customers access to resources in more than 140 countries on all continents. The key target sectors are banking, insurance, utilities, telecommunications and IT companies.
For more information, see: www.eos-solutions.com

Standard Sponsors
---
Loxon is a software company offering integrated lending and risk management solutions for the financial services industry. Loxon is dedicated to serve banks and leasing companies with the most complete software suite covering the entire lending and risk management lifecycle. Moreover Loxon offers portfolio based risk management solutions for credit, market and operational risk. The company provides high standard consulting and development capacity for successful implementation projects and wide business knowledge in the field of risk management.
The core value of the company is the strong capability of business and technology innovation. Risk experts and experienced bank executives jointly work on the improvement of the product suite and extend the functionalities with step-forward attitude. The product development team apply state-of-the-art risk management practices combined with technology leader approach.
For more information, see: www.loxon.eu
Associate Sponsor
---

The company EROP Consulting with its headquarter in Zagreb/Croatia is part of the Austrian EROP Group. Led by the principle that "Case-by-case resolution is the best solution" EROP team is implementing its years of banking experience and acquired skills into optimal solutions for the clients.
Due to its background and specific SEE knowhow the team of EROP is able to reach out to almost all bigger and problematic exposures, no matter whether SME or large-ticketed Corporates/Publics in the Balkans. EROP is an USP for every client no matter if they appear on the buyer or seller side.
The core business is the analysis and resolution of NPLs.
For more information, see: www.eropgroup.at
Media Partners
---

Global Banking & Finance Review is a leading Online and Print Magazine, which has evolved from the growing need to have a more balanced view, for informative and independent news within the financial community. Our experienced contributors provide this quality and in-depth insight in a clear and concise way, providing leading players and key figures with up to date information within the finance sector.. Read in over 200 different countries and ranked below 15,000 globally by Alexa across billions of websites.
For more information, see: www.globalbankingandfinance.com

FocusEconomics is a leading provider of economic analysis and forecasts for 127 countries in Asia, Europe, Africa and the Americas, as well as price forecasts 33 key commodities. The company provides reliable and timely information to help companies make the right business decisions.
FocusEconomics' extensive global network of economists, coupled with its position as an industry leader, are indications of the company's solid reputation as a reliable source for business intelligence among the world's major financial institutions, multinational companies and government agencies.
For more information, see: www.focus-economics.com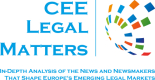 CEE Legal Matters is a print and online publication for and about lawyers interested and working in Europe's emerging legal markets. CEE Legal Matters features news, interviews, analysis, opinion, and more. We also host conferences and round-tables and produce special reports on fees, salaries, and other subjects of interest to lawyers in the region. Our mission is, simply, to be the go-to source of information about lawyers and legal markets in Central and Eastern Europe. Because CEE Legal Matters.
For more information, see: www.ceelegalmatters.com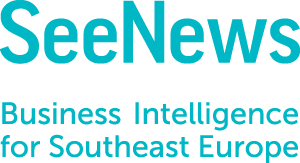 SeeNews is one-stop shop for business news and market intelligence that gives you a 360-degree perspective on Southeast Europe, helping you make informed strategic decisions.
For more information, see: www.seenews.com