Free webinar
28 June 2022, 16:00 CET
Sponsored by
Overview
With record levels of inflation, pressure on supply chains, and oil and gas supply concerns, a new wave of Non-Performing Loans is now expected to emerge in 2023. What is the current situation in the market, how will it evolve, what new trends are emerging and where are the opportunities for Investors going forward?
Hosted by SS&C Intralinks in cooperation with SmithNovak, complete our Online Registration Request Form here to reserve your place for this webinar featuring leading Investors acquiring Non-Performing Loan portfolios in the European market.
Panellists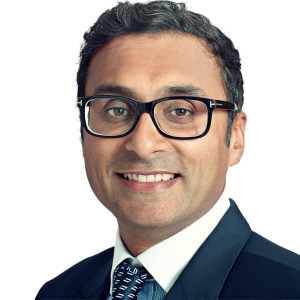 Moderator
profile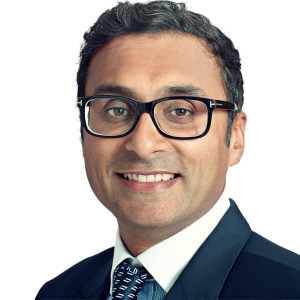 Mandeep LotayPartnerFreshfields Bruckhaus DeringerNetherlands
Mandeep has worked in the Dutch market for over 17 years. He is however an international structurer at heart. Together with his international team, from Amsterdam he regularly advises clients on financings across multiple jurisdictions and the entire credit spectrum, including, Spain, Greece, Cyprus, Italy as well as the Netherlands and the UK. His unique experience in both banking and structured finance means that he often leads projects that have both features. He has a multidisciplinary skill set, provides an integrated approach and has deep market knowledge across both sectors.
Mandeep started his career in our London office as an English qualified lawyer, and moved to Amsterdam in 2004. It is this combination of both UK and continental expertise and market knowledge which makes Mandeep stand out.
Mandeep Lotay
Partner
Freshfields Bruckhaus Deringer
Netherlands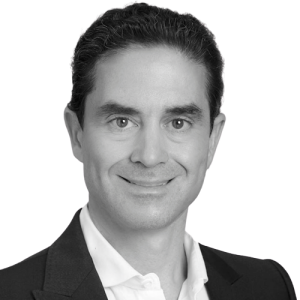 profile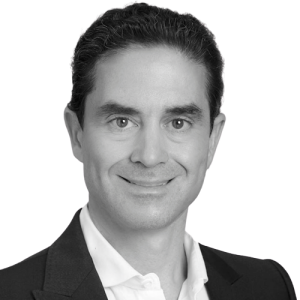 Viktor LevkaničDistressed Debt and Special SituationsDeva CapitalUK
Viktor leads the European NPL and REO portfolios investment strategy of Deva Capital. He has over 20 years of experience in PE and distressed assets investing and has acquired and managed over EUR 1.5bn of non-performing, sub-performing and performing loans portfolios and special situations (in the capacity of the principle and/or investment advisor) in more than 85 transactions across European markets.
Prior joining Deva, Viktor worked as a Chief Investment Officer of APS Holding SE, since 2012, followed by the role of a Chief Executive Officer in APS Investments Sarl, a Luxembourg based investment advisory arm of the group. In both positions, he was managing the investment business of APS in CEE and SEE, including investment advisory to APS advised funds, managed accounts and co-investors. From the year 1997 to 2012 he worked in Slavia Capital Group, CEE based investment banking firm, serving the position of Investment Banking Director and Vice-chairman of the Board, partnering the investment banking business, incl. all major M&A advisory, PE transactions in the CEE and SEE regions. Distressed debt investment was one of the key investment strategies pursued since 2002 pioneering the industry in the European emerging markets.
He holds MSc in international finance from University of Economy in Bratislava, decrees from Wirtschaftsuniversität Wien, Georgetown University and Charles University in Prague. Viktor is a native Slovak speaker and speaks English, Russian and Hungarian.
Viktor Levkanič
Distressed Debt and Special Situations
Deva Capital
UK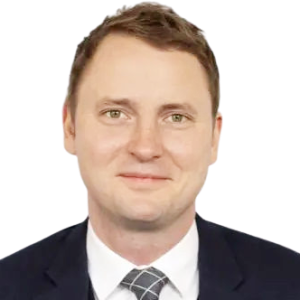 profile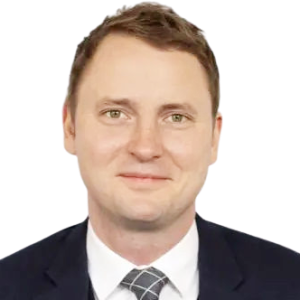 Peter KadishManaging DirectorLynxCap GroupSwitzerland
Peter is the Managing Director of the LynxCap Group.
Prior to joining LynxCap, Peter was overseeing all aspects of the portfolio acquisitions of DDM Group in the CEE region. Previously, he was Director of Investments in $5bn private equity fund in Moscow, running M&A transactions of over $1bn. Before that, Peter headed Debt Syndicate in Russian Investment Bank, where he was responsible for all Gazprom Eurobond Placements in 2012 and 2013.
Peter is a CFA Charterholder, served on the Board of CFA Association Russia before moving to Switzerland, recently completed his Executive MBA at London Business School.
Peter Kadish
Managing Director
LynxCap Group
Switzerland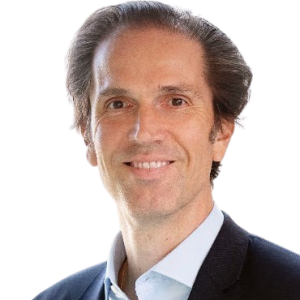 profile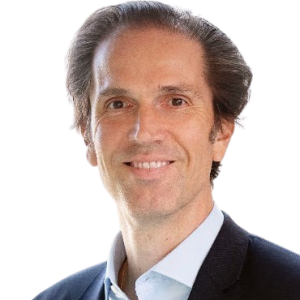 Panos MiziosDirector, Portfolio Advisory GroupPwCUK
Panos is a Director in the Financial Services Lead Advisory team at PwC. He specialises in loan portfolio due diligence and pricing for structured or direct credit transactions and servicing platforms. His clients include large private equity firms, insurers, banks and pension funds looking for pricing confidence and savings when investing in complex loan exposures backed by a variety of collateral types (real estate, shipping etc).
Over the last 4 years he has advised on completed transactions involving portfolios with a face value in excess of EUR 25bn, both in the UK and the rest of Europe.
Panos Mizios
Director, Portfolio Advisory Group
PwC
UK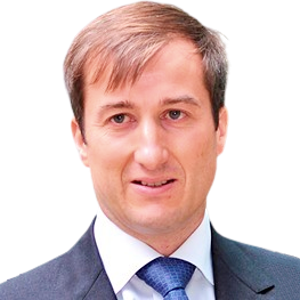 profile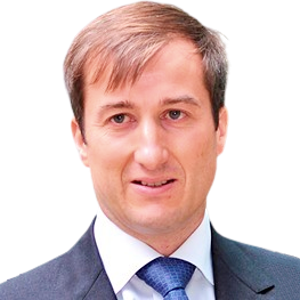 Christophe MalherbeHead of Europe co-investmentsIntrumUK
Christophe is an investment director with Intrum, the leading European investor and servicer, since April 2021. Based in London, he focuses on the sourcing and management of co-investments & Intrum's investment partners across Europe.
He has joined from Deloitte Financial Institutions Group, where he advised banks, investors and regulators on Loan transactions, Servicing platforms and Credit Quality. Prior to that, Christophe has worked as a banker and with an NPL investment fund.
Christophe Malherbe
Head of Europe co-investments
Intrum
UK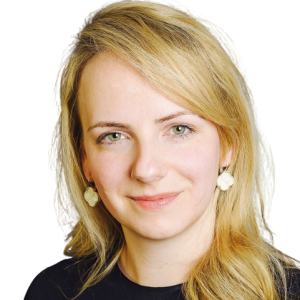 profile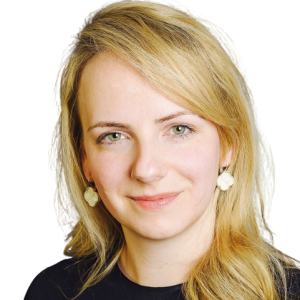 Natalia JoubrinaHead of European NPLsAnaCapUK
Ms. Joubrina is responsible for credit and real estate investments in Southern Europe and leads investments in Italy at AnaCap Financial Partners.
Prior to joining AnaCap in 2019, Ms. Joubrina was a director with CarVal Investors, responsible for establishing the footprint in Southern Europe, sourcing and managing investments in distressed credit and real estate space focusing on NPL portfolio acquisitions and operating servicing platforms. Prior to 2013, Ms. Joubrina was with the Royal Bank of Scotland, responsible for origination and structuring of asset-backed, structured funding, capital and derivatives solutions for Southern European financial institutions and before that with ABN AMRO where she covered structured funding products.
Ms. Joubrina received her MSc in Finance from London Business School and attained alumni status of Harvard University (AMDP executive program in Real Estate).
Natalia Joubrina
Head of European NPLss
AnaCap
UK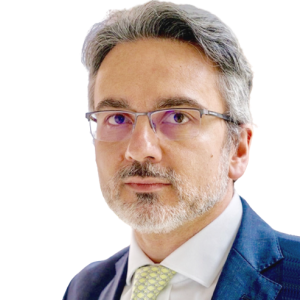 profile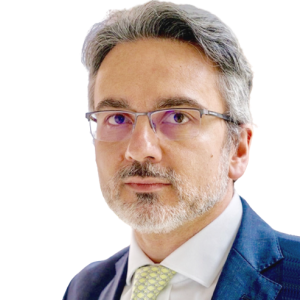 Marco GrimaldiHead of Fund Portfolio ManagementArrow GlobalItaly
Marco Grimaldi is the Head of Fund Portfolio Management for Italy, responsible for all the activities relating to the management of the Arrow Credit Opportunities 1 Fund's investments in Italy and of the Arrow Global back book.
In the past, he has been Co-CEO of Whitestar Asset Solutions (Italian NPL Servicer) and executive board member at Zenith Service S.p.A. (structuring and securitisation). Worked between 1996 and 2001 at ABN AMRO Bank (Milan and London) in various roles (corporate finance and securitisation mostly). Between 2001 and 2007, MD at Dresdner Kleinwort (London) in securitisation and principal finance. Between 2009 and 2012, at Commerzbank, he has been responsible for the structuring and trading teams of the PRU, which managed the legacy portfolio of US and Euro structured credit investments of the bank.
Marco Grimaldi
Head of Fund Portfolio Management
Arrow Global
Italy
4th international summit
Global NPL
London
|
5-6 October 2022
Panel Discussion Topics
What are the key characeristics of the current portfolio acquisitions pipeline? Where and what types of deals are happening, and what is the level of activity?
When will the next wave of NPLs and workouts commence? What opportunities will arise for investors?
What asset classes will come to market and which types of Investors/Servicers will make acquisitions? What Servicing models will dominate?
Supply chains, inflation, Russian oil and gas supplies, the end of moratoria: how will the economies of Europe be impacted and where will NPL stocks rise?
How will the Investor markets of southern Europe evolve over the next two years?
Reports suggest banks will offload SME loans in the near future. Who will purchase these, and how will they be serviced?
Registration
To request a registration for this SmithNovak event, please provide the necessary information below. After submitting this form, we will review the request and subject to approval, access details including a User password will be sent to the email address supplied below on the morning of the event. Please note, this event is only for businesses and regulators operating in the market. Registrations completed using non-business email addresses will not be accepted.
Please note, if you miss the live transmission of this event, the recording will be instantly available on our web for at least 5 days.
ACCESS DETAILS WILL BE SENT TO YOU ON THE MORNING OF THE WEBINAR